During Holy Week, the Church celebrates the mysteries of salvation accomplished by Christ in the last days of his life on earth, beginning with his messianic entrance into Jerusalem. The Lenten season lasts until the Thursday of this week. The Easter Triduum begins with the evening Mass of the Lord's Supper on Holy Thursday.
This year's Holy Week is being observed in very different circumstances due to the coronavirus pandemic. People will experience Holy Week at home during these days. We hope the following information and resources will assist the faithful with their observance of Holy Week and Easter 2020. Do join in on social media using the hashtags #LivingHolyWeek and #HolyWeekAtHome to connect with others and share how you are living Holy Week 2020.
The following resources are included below:
Mass Readings for Holy Week and Easter 2020
Details of Pope Francis' schedule for Holy Week and the Easter Triduum
Bishops' Homilies and Messages for Holy Week and Easter
Details of online broadcasts of services in dioceses
Details of Easter Services on Television and Radio
Special Holy Week series of Bishops' Faithcast podcast
Additional resources to creatively mark Holy Week at Home
Prayers
Readings for Holy Week and Easter 2020:
All daily Mass readings are available on www.catholicbishops.ie/readings
Monday in Holy Week 6 April 2020
Is 42: 1-7. Ps 26:1-3, 13-14, R/ v 1. Jn 12:1-11.
Our attention is now focused on the great mystery of Christ, dying and rising. The sense of impending doom hovers over the actions of Jesus. Like a lamb led to the slaughter, Christ does not cry out or shout aloud. Mary's anointing becomes one of preparation of the body for burial after death. All things are being readied for the final hour. The chrism is prepared for blessing by the bishop this week: it will be used to sign new Christians with the Cross, to seal them for Christ.
Tuesday in Holy Week 7 April 2020
Is 49:1-6. Ps 70:1-6, 15, 17, R/ v 15. Jn 13:21-33, 36-38.
The words of Isaiah speak beautifully of our vocation in Christ. Chosen before birth, given great gifts of body and mind, called to be servant of the Most High, and destined to be a light of the nations so that Christ's salvation may be brought to the ends of the earth. Such is our destiny. And yet, we can fail. We can reject this calling, give way to weakness. Both Judas and Peter in their weakness are put before us today, one to betray, the other to deny. So close to Jesus and yet capable of losing him.
Wednesday in Holy Week 8 April 2020
Is 50: 4-9. Ps 68:8-10, 21-22, 31, 33-34, R/ v 14. Mt 26:14-25.
Spy Wednesday we call it – for Judas has left his mark on our calendars. The pain of his betrayal is to be felt in the account of Saint Matthew's Gospel. And thirty pieces of silver goes into language currency ever since. At the end of this lent, which has seen us trying to purify ourselves of all that is not Christian, these thirty pieces of silver come before us as a warning.
Holy Thursday 9 April 2020
Morning: Is 61:1-3, 6, 8-9. Ps 88:21-22, 25, 27, R/ v2. Apoc 1:5-8, Lk 4:16-21.
The Easter Triduum
Christ redeemed us all and gave perfect glory to God principally through his paschal mystery: dying he destroyed our death and rising he restored our life. Therefore the Easter Triduum of the Passion and Resurrection of Christ is the culmination of the entire liturgical year. The celebration of the paschal mystery is not simply a recalling of past events in history. It is a sacramental celebration that renders present and actualises the saving power of Christ's death and Resurrection to the Church.
Evening Mass of the Lord's Supper
Ex 12:1-8, 11-14. Ps 115:12-13, 15-18, R/ cf. 1 Cor 10:16. Jn 13:1-15.
The washing of feet, which is already optional, is to be omitted this year. At the end of the Mass of the Lord's Supper the procession is also omitted and the Blessed Sacrament is to be kept in the tabernacle. On this day the faculty to celebrate Mass in a suitable place, without the presence of the people, is exceptionally granted to all priests.
The Scripture readings this evening direct our minds at the opening of the great Paschal celebration to the meaning of what we celebrate. We are entering into this mystery in such a way that when we break bread and share this cup that we once more proclaim the death of the Lord. With this Mass of the Lord's Supper the Church begins the sacred Easter Triduum and devotes itself to the remembrance of the Last Supper.
Good Friday 10 April 2019 Celebration of the Lord's Passion
Is 52:13-53:12, Ps 30:2, 6, 12-13, 15-17, 25, R/ Lk 23:46. Heb 4:14-16, 5:7-9. Jn 18:1-19:42.
Saint John's account of the Passion is more reflective and theological. He emphasises Jesus' obedience to the Father's will. The kingship of Jesus is asserted: the crucifixion is a victory, the hour of death is also the hour triumph. 'Christ gives his life, he is "lifted up" on the Cross, but willingly'.
In contemplating the Cross of its Lord, the Church commemorates its own origin and its mission to extend to all peoples the blessed effects of Christ's Passion that it celebrates on this day in a spirit of thanksgiving for his marvellous gift.
In the Universal Prayer, Bishops will arrange to have a special intention prepared for those who find themselves in distress, the sick, the dead, (cf. Missale Romanum). The adoration of the Cross by kissing it shall be limited solely to the celebrant.
Holy Saturday 11 April 2020 Easter Vigil
In accord with ancient tradition, this night is one of vigil for the Lord. Saint Augustine called it 'the mother of all vigils'. The Gospel of Saint Luke reminds the faithful to have their lamps burning ready, awaiting their master's return, so that when he arrives he will find them wide awake and will seat them at his table.
There are several different elements to the Easter Vigil: The Service of Light, the Liturgy of the Word, Liturgy of Baptism and Liturgy of the Eucharist.
The new fire is blessed outside the church, and its flames should be such that they dispel the darkness and light up the night. All present hold candles to which the light of the new Paschal Candle is gradually passed. The Liturgy of the Word follows with readings from sacred scripture. This year, for the "Baptismal Liturgy" only the "Renewal of Baptismal Promises" is maintained (cf. Missale Romanum). The celebration of the Eucharist which follows is in the fullest sense the Easter Sacrament, the commemoration of the sacrifice of the Cross and the presence of the Risen Christ.
Easter Sunday 12 April 2020 – Easter Day of the Lord's Resurrection
Acts 10:34, 37-43. Ps 117:1-2, 16-17, 22-23, R/ v 24. Col 3:104 or 1 Cor 5:6-8. Jn 20:1-9.
'Christ is risen, alleluia!' This is the ancient Christian greeting on this day of great joy and happiness for all. Easter is not simply one feast among others, but the "Feast of feasts".
Schedule of Pope Francis for Holy Week and Easter 2020
Holy Week, which is the culmination of the 40-day Lenten period, is the most solemn period for Christians worldwide, who celebrate the solemn mysteries of Christ's passion, death and resurrection. This year the liturgical celebrations of Pope Francis from Palm Sunday to Easter Sunday will take place in St. Peter's Basilica in Rome, without the presence of the faithful. The Stations of the Cross will take place in front of the Basilica.
Pope Francis will celebrate all of the Holy Week Rites in St. Peter's Basilica, starting with Palm Sunday at 11.00am, 5 April.
As for the Triduum, or the 3 days preceding Easter, the Holy Thursday Mass of the Lord's Supper will begin at 6:00pm on 9 April.
The following day, Good Friday, Pope Francis will preside over the celebration of the Lord's Passion. However, that night, the Stations of the Cross will not be held at the traditional site of the Colosseum, but in front of St. Peter's Basilica in the Vatican at 9:00 pm.
Likewise, the Easter Vigil Mass will be held in the Vatican Basilica at 9:00 pm on 11 April. The following day, the Holy Father will celebrate Easter Sunday Mass in the basilica and conclude with the "Urbi et Orbi" message and blessing.
Bishops' Messages and Homilies for Holy Week and Easter
6 April 2020: A joint Holy Week and Easter message from Archbishop Eamon Martin and Archbishop-elect John McDowell
5 April 2020: Pastoral Letter from Bishop Alphonsus Cullinan of Waterford and Lismore
5 April 2020: Palm Sunday Homily of Bishop Donal McKeown of Derry.
5 April 2020: Holy Week Message from Archbishop Eamon Martin (audio)
4 April 2020: Message of Hope for Holy Week 2020 from Archbishop Diarmuid Martin of Dublin
Additional messages and homilies for Holy Week and Easter will be posted here as they become available.
Details of Online Ceremonies in Dioceses for Holy Week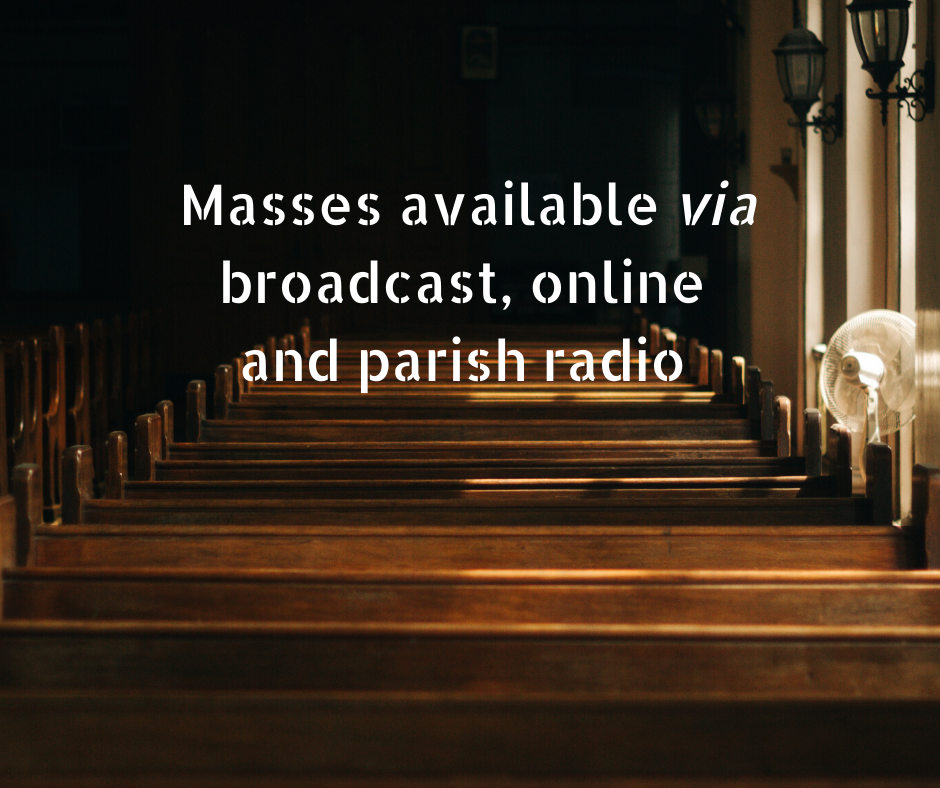 Please click on the relevant diocesan link for details of services being streamed online on web cams and/or on social media for Holy Week and Easter 2020. All dioceses are listed here
Holy Week Broadcasts on Television and Radio
RTÉ broadcasting output of liturgies during Holy Week 2020
Palm Sunday 5 April
1100-1150Mass on Palm Sunday. Rev Professor Michael Mullaney, President of Saint Patrick's College, Maynooth, celebrates Mass in the
Kairos chapel studio, Maynooth, Co Kildare, with music from internationally acclaimed singer, Celine Byrne, accompanied by Ronan Murray. (RTÉ One TV / RTÉ Radio 1 Extra / LW252 / Digital Radio platforms.)
1735-1745 A Passover Like No Other. Rabbi Zalman Lent and author and motivational speaker, Yanky Fachler, face the challenge of celebrating Pesach, the Passover festival, which traditionally brings Jews together, in a time of isolation, sickness and fear. Rabbi Lent has, himself, had to self-isolate and has learned to preach and connect with his congregation online. They also explore how the story of the first Passover shows that humankind can weather plagues and hardship, if they put their faith in God (RTÉ One).
0615-0618 A Living Word. Aidan Mathews continues to curate and, in some cases, deliver a daily reflection to start the day.
Wednesday 8 April
10.55-11.05 A Passover Like No Other. (A repeat of the Palm Sunday Programme).
Holy Thursday 9 April
1640-1735 Mass of the Lord's Supper. Father Joe Campbell CC, Mullingar, Diocese of Meath, to celebrate Mass in commemoration of the Last Supper and Christ's agony in Gethsemane, from the Cathedral of Christ the King, Mullingar. (RTÉ One TV and RTÉ Radio 1 Extra / LW252 / Digital Radio platforms. The Mass will air on radio at the later time of 19.00.)
Good Friday 10 April
14.00-15.00 Passion: A Would You Believe special. A repeat of the documentary about the staging of a remarkable amateur Passion Play, in real time, in rural County Limerick in 2014. (RTE News Now).
1500-1600 Solemn Liturgy for Good Friday. Live from the Cathedral of Christ the King, Father Derek Darby commemorates the Passion and death of Christ, observing full health and social distancing protocols. (RTÉ One TV & RTÉ Radio 1Extra/LW252)
22.00-2230 The Leap of Faith. Michael Comyn asks whether and how the Easter story continues to resonate with people in today's Ireland (Radio 1).
Holy Saturday 11 April
2200-2300 Easter Vigil Mass. Bishop Tom Deenihan of Meath celebrates the resurrection of Christ, with a vigil Mass in the Cathedral of Christ the King. Beginning with the lighting of the Paschal candle, the liturgy, which signifies the triumph of light over darkness and of life over death (RTÉ Two & RTÉ Radio 1 Extra/LW252).
Easter Sunday 12 April
1000-1100 Easter Sunday Mass. A Eurovision Mass, previously planned for Metz Cathedral, takes place instead in the Dominican Convent of Saint Jacques (Saint James the Great) in Paris, due to France's COVID-related restrictions on indoor gatherings. Translation and commentary are by Fr Thomas McCarthy OP (RTÉ One & RTÉ Radio 1 Extra).
1100-1120 Urbi et Orbi: Pope Francis' Easter Message. Pope Francis will deliver his Easter blessing To the city and the world with prayer and encouragement by video link from within the Vatican. Translation and commentary by Fr Thomas McCarthy OP (RTÉ One).
Running from Sunday 5 April to Easter Sunday (12 April), the programmes will offer companionship, reflection and a sense of connection to the outside world for all.
On Palm Sunday (April 5), Morning Service comes from St Peter's Parish Church, on the Antrim Road, conducted by Rev Brian Lacey just after Sunday Sequence at 10.15am. While at 5pm Sounds Sacred presenter Richard Yarr introduces popular, sacred music performed by local and internationally acclaimed performers.
Richard will also be presenting a special Easter Sunday edition of the programme on April 12 from 5pm.
Later on Sunday 5 April, the annual From Darkness To Dawn series begins at 11.45pm. This series of programmes is a journey through Holy Week in words and music. Running through to Easter Saturday, the series is presented by Rev Cheryl Meban and Jim Deeds who offer a daily, personal reflection and contemplation on the words of Jesus and the meaning of Holy Week.
And on Good Friday (10 April) Rev Cheryl Meban will also present At the Foot Of The Cross, a meditation in words and music, from 8.45-9am after Good Morning Ulster on BBC Radio Ulster and Breakfast on BBC Radio Foyle.
The Easter Sunday Morning Service will be a special extended service from BBC Broadcasting House in Belfast, conducted by Rev Bert Tosh, beginning directly after the 10am news bulletin.
All the programmes will also be available via BBC Sounds.
BBC's Religious Easter programming announced
Starting from Good Friday, Easter on BBC One sees a brand new religious programme launch, Heavenly Gardens. This new two-part series sees former chorister and garden lover Alexander Armstrong, along with garden designer Arit Anderson, visit six spectacular gardens across the United Kingdom, which are all steeped in faith and spirituality.
Also on Good Friday, the concluding episode of Pilgrimage: The Road To Istanbul on BBC Two follows the seven well-known pilgrims on the final leg of their journey along an ancient military route to the historic city of Istanbul, which has been transformed into a modern-day path of peace.
Easter From King's on BBC Two sees music and readings from the fan-vaulted Chapel of King's College, Cambridge, with the world-famous choir singing some of the best-loved choral music for the season. On Easter Sunday a special edition of Sunday Worship will air on BBC One, with an Easter service coming from Bangor Cathedral in Wales, led by the Dean of Bangor, the Very Reverend Kathy Jones. And on BBC One, Urbi et Orbi will show Pope Francis deliver his Easter Message and Blessing live from Rome.
On BBC radio, Dan Walker brings an assortment of spiritual and traditional music to Radio 2 on Good Friday with At the Foot Of The Cross, recorded at Maida Vale Studios, which also features a dramatic retelling of the crucifixion by author Frank Cottrell-Boyce.
The Three Vicars are back on Radio 4 on Easter Sunday for a special episode of Three Vicars Talking, with the Revs Richard Coles, Kate Bottley and Giles Fraser talking all things Easter, from Ash Wednesday through to the Resurrection. Elsewhere, the Archbishop of Canterbury leads Radio 4's Easter Sunday Worship, and Prayer of the Day will continue throughout Easter.
BBC have launched a virtual church service on Sunday mornings across local radio in England, led initially by the Archbishop of Canterbury. In addition, they are broadcasting a weekly Sunday morning church service on BBC One.
Special Holy Week series of Bishops' Faithcast podcast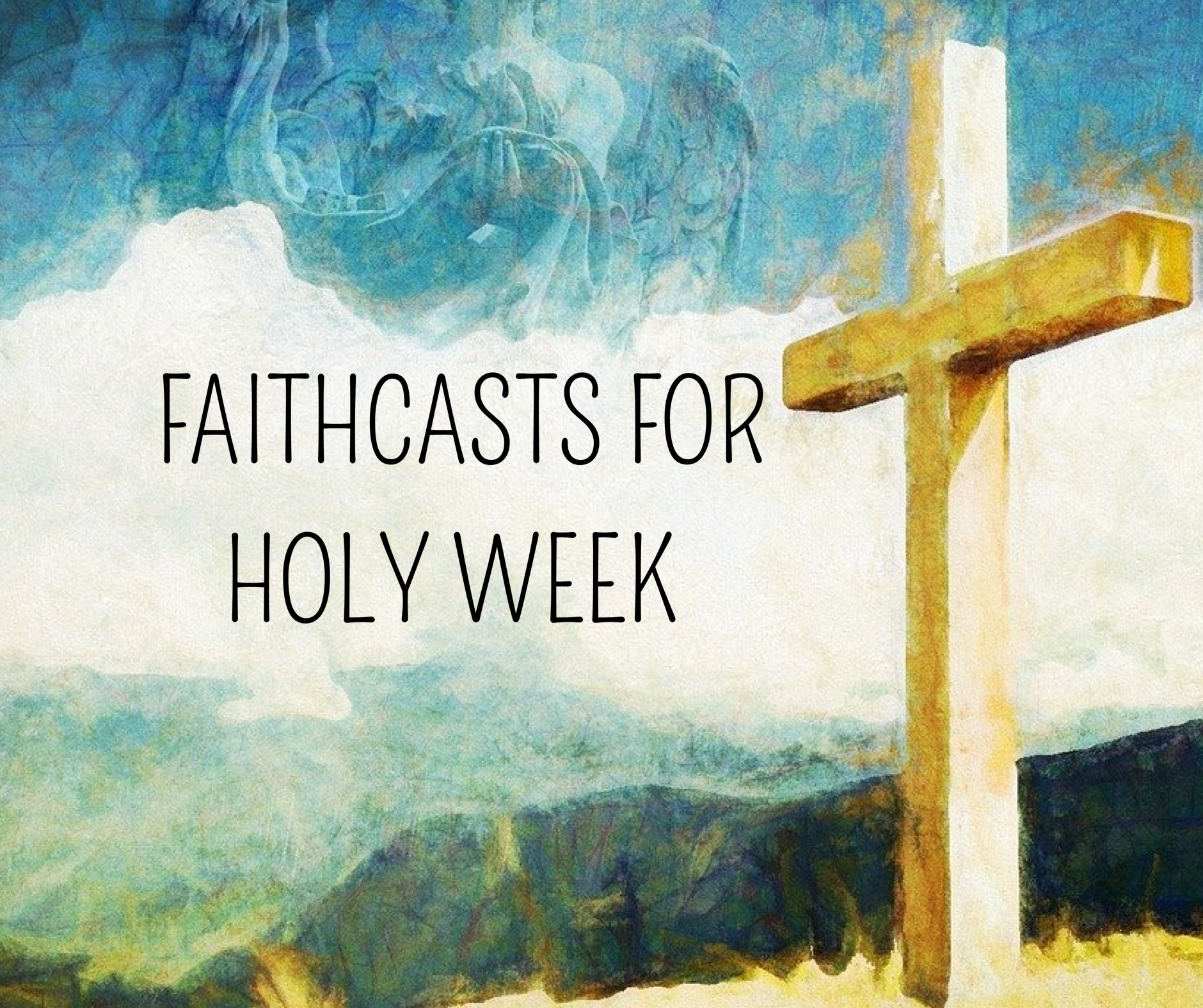 Faithcast, the weekly faith podcast from the Irish Catholic Bishops' Conference, is launching a special Holy Week series which will focus on how we can live Holy Week as people of faith in the context of the coronavirus pandemic.
Faithcast is a mixture of interviews, news and stories of faith from the Catholic Church in Ireland. The podcast, which is usually published weekly, will now have a daily episode from Palm Sunday to Easter Sunday.
Contributors to the Holy Week reflection series are:
Archbishop Eamon Martin, Archbishop of Armagh, Apostolic Administrator of the Diocese of Dromore and Primate of All Ireland
Bishop Denis Nulty, Bishop of Kildare and Leighlin,
Bishop Fintan Monahan, Bishop of Killaloe,
Caoimhe de Barra, CEO of Trocaire,
Brother Richard Hendrick Ofm Cap
Father Vincent Sherlock of Achonry Diocese
Brenda Drumm, Catholic Communications Office
Ger Gallagher,Pastoral Worker in Dublin Diocese
The Faithcasts are now available available on www.catholicbishops.ie and on all Bishops' Conference social media platforms.
Additional resources to creatively mark Holy Week at Home
Bringing Holy Week Home: a Palm Sunday to Easter Sunday Companion 2020
This year we make our journey of Holy Week in a way like never before. As a Christian community we cannot gather. However, we can continue to keep Holy Week in our homes, in union with the prayer of the Church as we live out these sacred days.
These resources are designed to help people undertake this keeping of Holy Week, bringing it into the heart of our home.
Each of the eight days follows a similar pattern:
A sentence giving the focus of the day
A quote from the Gospel of the day, Scripture tells us
A section Deepening your participation in the broadcast celebration: highlighting key points for people joining in the liturgy of the day via digital broadcast, with simple steps to deepen their participation in the prayer of the day
A Prayer Ritual for the Home offering another way of people prayerfully entering into the spirit of the day
To do suggestions of practical actions / activities in tune with the day
Click Below to download this resource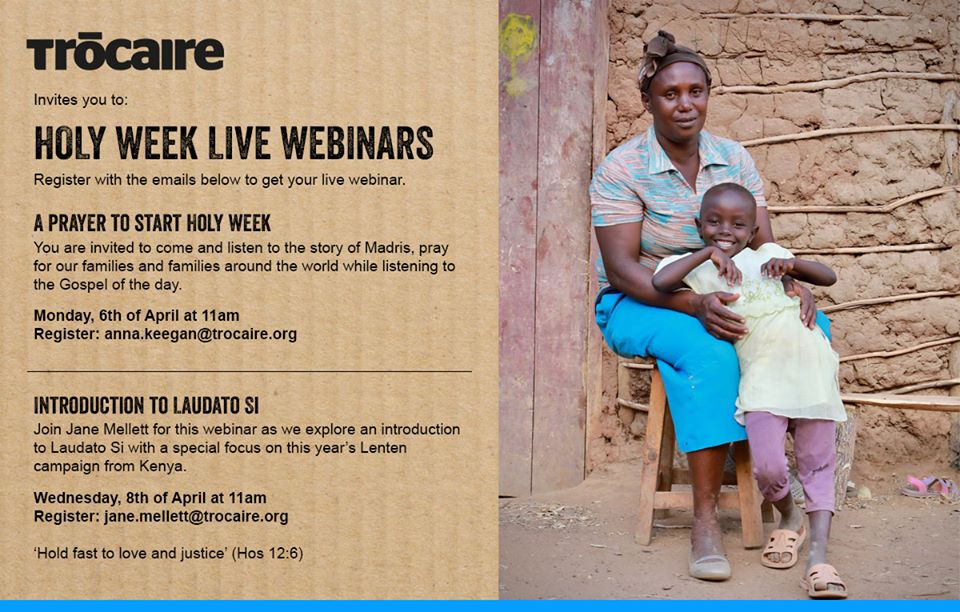 Join Trócaire for a live webinar during Holy week. Register with the emails below to receive your webinar link.
1. A Prayer to start Holy Week
2. Introduction to Laudato Si
Prayers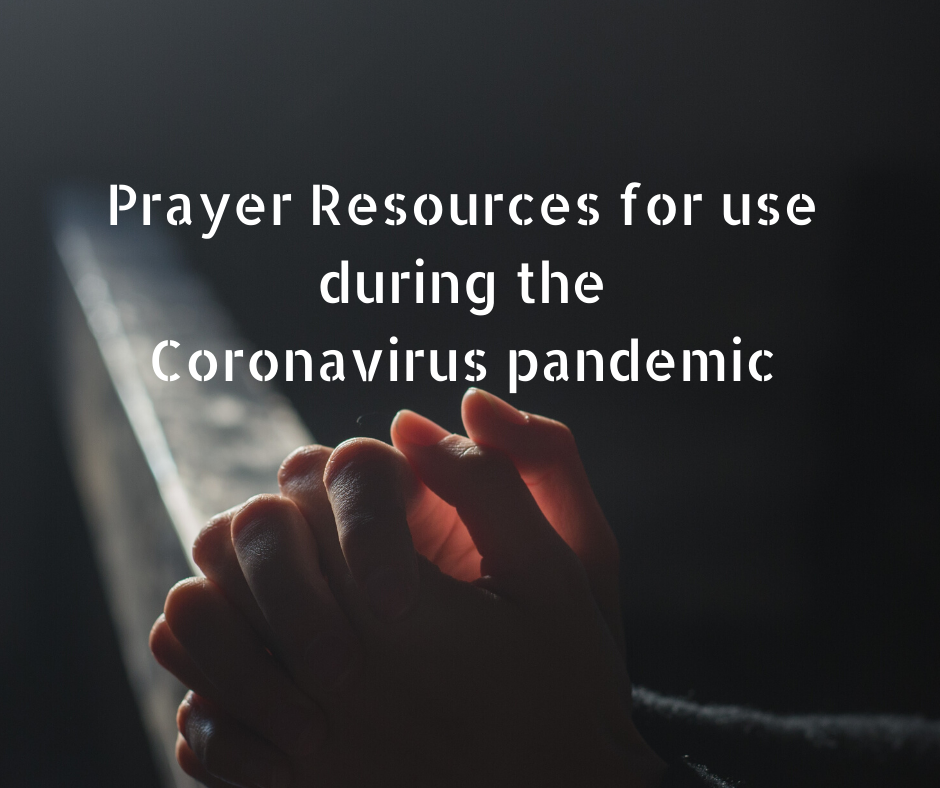 You can find prayer resources here for use at home during the threat of the coronavirus pandemic. These include a loving Act of Spiritual Communion for when we are unable to physically attend Mass and many other prayers.
ENDS