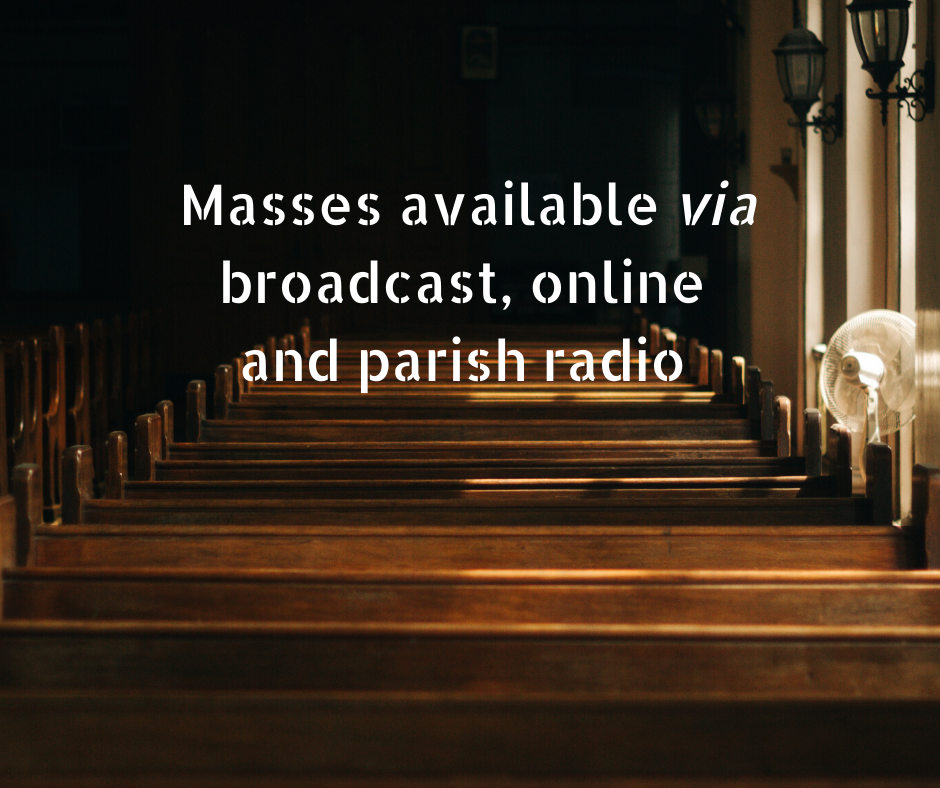 Vatican Television
During these days, Pope Francis has arranged for his celebration of Mass to be televised from the Vatican. The broadcast is simultaneously translated into the English language. For access please link to https://www.vaticannews.va/en.html
Webcams
Around the country, some parish churches and cathedrals have installed webcams for the broadcast of Mass and these can accessed on the following websites:
RTÉ broadcast of daily Mass
RTÉ is now broadcasting daily Mass from the Cathedral of Saint Eunan and Saint Columba, Letterkenny, Co Donegal, in the Diocese of Raphoe. The Mass is live at 10.30am each morning on RTÉ News Now. These daily broadcasts all continue until at least 29 March when current public health guidelines will be reviews by the government.
This link gives additional information about broadcast Masses and Services on RTÉ TV and Radio.
Knock Shrine
Mass is broadcast online on the Knock Shrine website at 12.00 noon and 7.30pm (commencing with Rosary at 7.00pm) daily. See www.knockshrine.ie for the daily broadcast.
Radio Maria Ireland
Radio Maria Ireland facilitates the broadcast of Mass each day of the week at 10.00am from its studios in Dublin. Mass can be listened to in four different ways:
EWTN
Eternal Word Television Network is a Catholic television station which broadcasts from the USA programmes some of which are produced or presented by Irish priests and religious, including daily Mass. EWTN is available on Sky TV and is free to view online:
Shalom TV
Shalom TV is a Catholic television station which broadcasts live from Rome including daily Mass celebrated by Pope Francis. It is available free to view on some digital television networks and via the internet. Please see http://www.shalomworld.ie/
Diocesan arrangements for broadcast, online and streaming of Mass
Dioceses are updating their websites with information on live-streaming and parish radio Masses. For the most up to date information please click on the individual diocesan link below:
ENDS
This page will be updated to reflect the most current information available on broadcast and streaming of Mass.