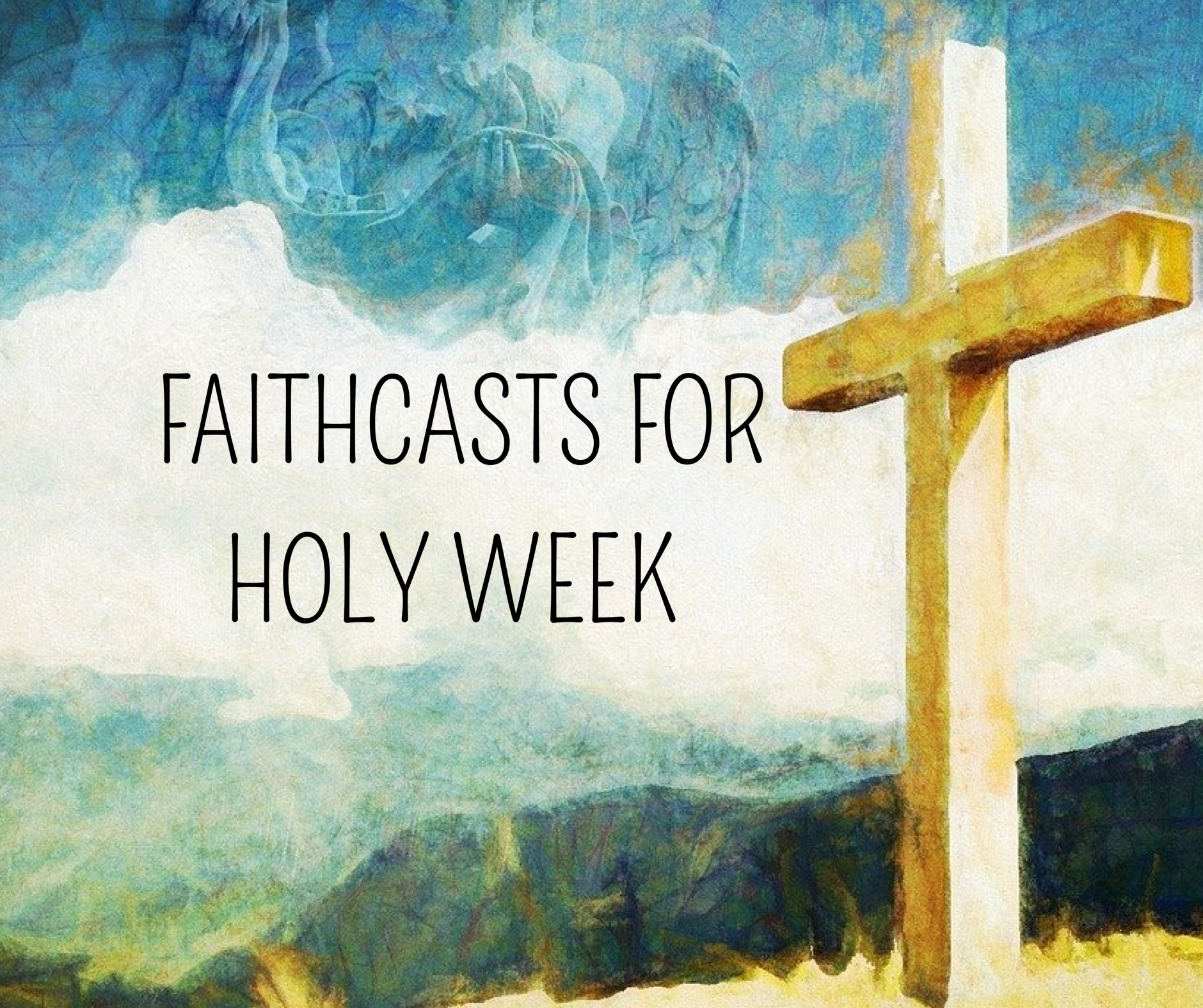 Faithcast, the weekly faith podcast from the Irish Catholic Bishops' Conference, has launched a special daily series of reflections for Holy Week. The Faithcasts will focus on how we can live Holy Week as people of faith in the context of the coronavirus pandemic.
Faithcast is a mixture of interviews, news and stories of faith from the Catholic Church in Ireland. The podcast, which is usually published weekly, will now have a daily episode from Palm Sunday to Easter Sunday. Contributors to the series are offering their personal reflections for each of the days of Holy Week. There are many people feeling alone and isolated at the moment and we hope that our short pieces of audio can assist people in living Holy Week in their homes.
Listen to a short audio introduction to Holy Week from Archbishop Eamon Martin, Archbishop of Armagh, Primate of All Ireland and Apostolic Administrator of the Diocese of Dromore:

Palm Sunday: Brother Richard Hendrick, OFM Cap
Brother Richard Hendrick OFM Cap is a Capuchin Franciscan. In this piece he reflects on the symbolism of Palm Sunday and the cheering crowds. He reflects on the potential in all of us to say yes or no to God and how we need to put pauses into our lives before our choices become manifest. Brother Richard says we have a choice this Holy Week to become the best or the worst of humanity.
Click here to listen

Monday of Holy Week: Father Vincent Sherlock
Father Vincent Sherlock is a priest of the Diocese of Achonry. In this piece he reflects on the different characters we meet as we journey though this sacred week and he asks who do we want to be this Holy Week 2020?
Click below to listen
Tuesday of Holy Week: Caoimhe De Barra
Caoimhe de Barra is CEO of Trócaire, the Overseas Development Agency of the Catholic Church in Ireland. In this piece she reflects on the trials and challenges that we are all facing this Holy Week. She reflects on the resilience that we will all need to overcome the coronavirus pandemic and goes on to share some of the stories of the resilience of the poorest of the poor in our world at this time.
Click here to listen

Spy Wednesday: Bishop Denis Nulty
Bishop Denis Nulty is Bishop of Kildare and Leighlin. In this piece he reflects on the uncomfortable relationship we have as a Church with Judas Iscariot and asks if he has become a scapegoat in our narrative for too long? How did a man who was a follower of Jesus betray his own leader? What motivated him to do it? What can we learn from the life of Judas?
Click here to listen

Holy Thursday: Bishop Fintan Monahan
Bishop Fintan Monahan is Bishop of Killaloe. In this piece he reflects on the symbolism of Holy Thursday and how we give thanks for the gift of the Eucharist and for the gift of priesthood and how remembrance is at the heart of what we celebrate this day. He reflects on the loss of the ritual of the washing of the feet this year because of the coronavirus pandemic, however we can still renew and begin again as people of faith, and re-commit ourselves again to love one another as Jesus loves us.
Click here to listen

Good Friday: Brenda Drumm
Brenda Drumm is Communications Officer with the Catholic Communications Office. In this piece Brenda reflects on the loss and the grief we associate with Good Friday but how after hopelessness comes hope and how the grief we experience on the Good Fridays in our lives leads to eventual Easter joy.
Click here to listen

Holy Saturday: Ger Gallagher
Ger Gallagher works as a pastoral co-ordinator in the Archdiocese of Dublin. His recently published book Return to Me with All your Heart was offered as a accompaniment for the season of Lent and into Holy Week. He shares a piece on the expectation of Holy Saturday and the Easter Vigil.
Click here to listen

Easter Sunday: Archbishop Eamon Martin
Archbishop Eamon Martin shares a reflection on Easter Sunday. We are an Easter people and Alleluia will always be our song as Christians.
Podcast will be available on Easter Sunday
Subscribe to the podcast
You can also subscribe to the Faithcast podcast here.
ENDS