The World Day of Prayer for Vocations is celebrated on Sunday 11 May this year, the Fourth Sunday of Easter. The World Day of Prayer for Vocations is also known as Vocations Sunday or Good Shepherd Sunday and will be celebrated this year on the theme 'Vocations: Witness to the Truth'.
In his message for Vocations Sunday Pope Francis says:  "A vocation is a fruit that ripens in a well cultivated field of mutual love that becomes mutual service, in the context of an authentic ecclesial life. No vocation is born of itself or lives for itself. A vocation flows from the heart of God and blossoms in the good soil of faithful people, in the experience of fraternal love. Did not Jesus say: "By this all men will know that you are my disciples, if you have love for one another" (Jn 13:35)?"
Click here for the full text of Pope Francis' message for Vocations Sunday 2014.
Broadcast of Mass for Vocations Sunday 2014 
Mass for Vocations Sunday will be broadcast by RTÉ One Television on Sunday 11 May. Bishop Donal McKeown will be the celebrant and will preach the homily. The Mass is being coordinated by Sister Moira Bergin from the National Centre for Liturgy in Maynooth.
Reflection on this year's Vocations Sunday Message – Bishop Donal McKeown 
Bishop Donal McKeown, Bishop of Derry and Chair of the Bishops' Council for Vocations offers the following short text and video reflection on this year's message from Pope Francis:
Pope Francis has a simple way of both speaking and living. He has used many  memorable phrases and images to communicate the 'Joy of the Gospel' – but, most of all, he shares that joy in the way he interacts with people.
However, this Gospel joy is not just a pleasurable feeling, some sort of spiritual candyfloss. It is a joy born of mission. In his   message for this year's Vocations Sunday 2014, he   encourages all in the Church to expect great things from God, and from ourselves in his   service. Joy for that sort of disciple enables him or her to venture beyond the narrow limits of our comfort zones.
That means taking risks, being prepared to journey, allowing God to be God in our lives. In Evangelii Gaudium, he wroteofthe "unruly freedom" of the Word of God, for "we are neither its masters or owners, but its guardians, heralds and servants".
In this year's message, he calls for heroes who will go into the great harvest where many people are harassed and helpless, like sheep without a shepherd. 'And the harvest will be plentiful'.
Click here to view Bishop McKeown's video reflection on this year's message.
Parish Resources for Vocations Sunday 2014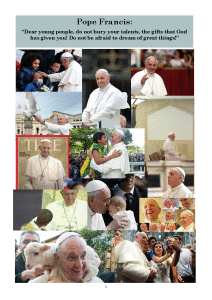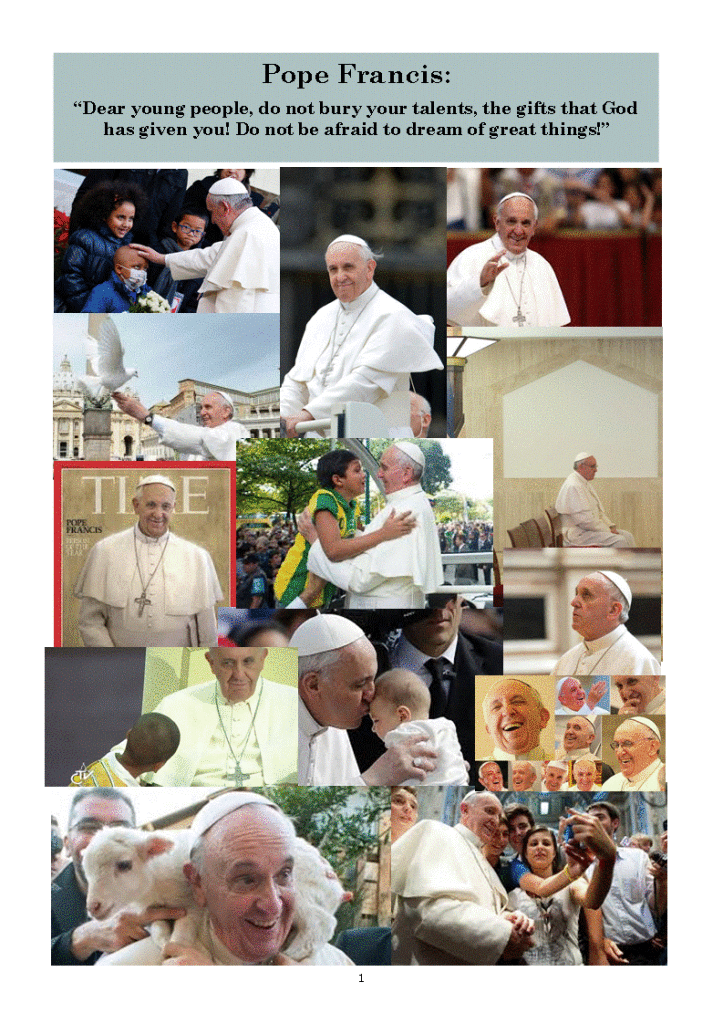 The Council for Vocations of the Irish Bishops' Conference has prepared a resource pack for parishes for Vocations Sunday. The resource pack can be downloaded by clicking here. The resource pack includes prayers for vocations, homily notes, prayers and other liturgical resources, articles on vocations as well as new resource for schools and parishes on what a day in the life of a priest or religious is like.
To download the resource pack please click here 
Day in the Life Series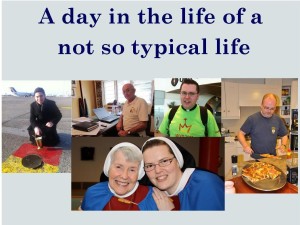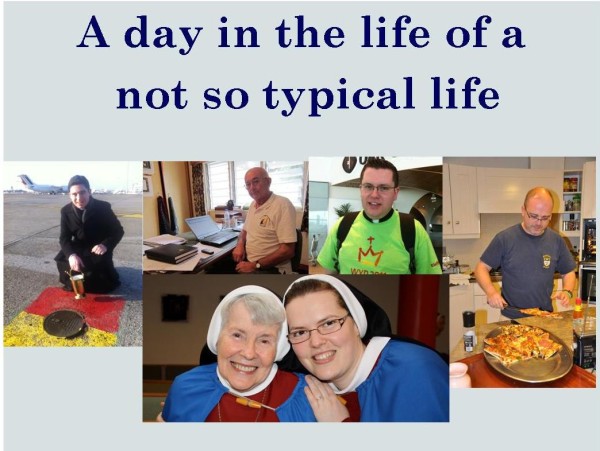 The following share what a day in their not so typical life is like:
Seminarian – Robert Smyth
Diocesan Priest – Father John Coughlan
Religious Sister – Sister Maria Sidorova
Religious Brother – Brother Martin Bennett Ofm Cap
Missionary Brother – An Br Mícheál (Brother Michael O'Donoghue)
'On Vocation' quotes for Parish Newsletters
"The priesthood is the love of the heart of Jesus. When you see a priest, think of our Lord Jesus Christ." – Saint John Marie Vianney
"Many people mistake our work for our vocation. Our vocation is the love of Jesus."  – Mother Teresa
"The world looks to the priest, because it looks to Jesus!  No one can see Christ; but everyone sees the priest, and through him they wish to catch a glimpse of the Lord!  Immense is the grandeur of the Lord! Immense is the grandeur and dignity of the priest!" (Rome, Italy, October 13, 1979) – Saint John Paul II 
Click here to download more Quotes 'On Vocation' for Vocations Sunday 2014
The Work of a Vocations Director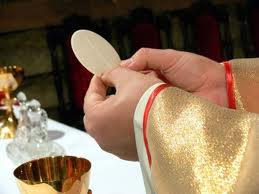 Father Willie Purcell, Diocesan Vocations Director, Diocese of Ossory and National Coordinator for Diocesan Vocations shares his thoughts on the work of a Vocations Director. Click here to read the article – The Work of a Vocations Director – Father Willie Purcell
To contact a Vocations Director of a particular diocese please see www.vocations.ie for names and telephone numbers.