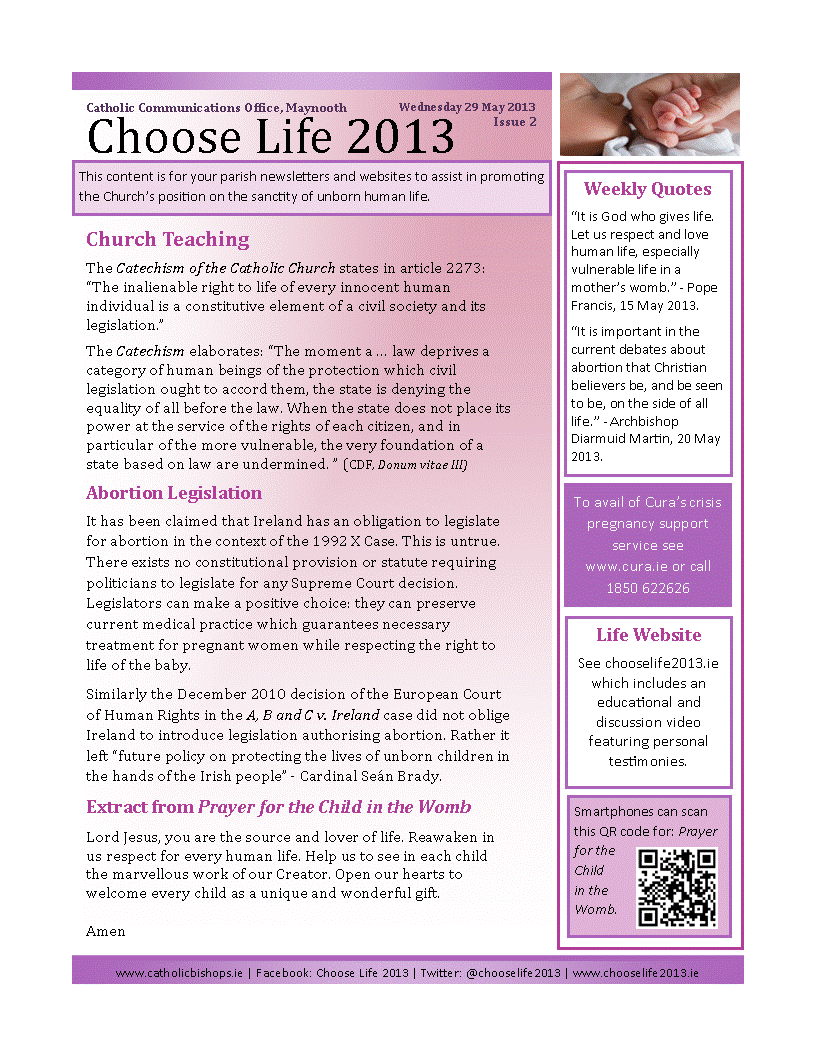 Since the 22 May 2013 the Catholic Communications Office has been circulating a weekly bulletin for parish newsletters and websites with information promoting the Church's position on the sanctity of unborn human life. The newsletter headings are as follows:
Church Teaching
Abortion Legislation
Prayer for the Child in the Womb
Quotes for the Week
Choose Life Website
Issue 2 is now available in the following formats:
PDF version Choose Life 2013 newsletter Issue 2 – 29 May 2013
Word version Choose Life 2013 Newsletter Issue 2 – 29 May 2013
GIF version – see below
To avail of Cura's crisis pregnancy support service see www.cura.ie or call 1850 622626.
All queries in relation to these newsletters should be forwarded to the Catholic Communications Office , Maynooth –  www.catholicbishops.ie.
ENDS