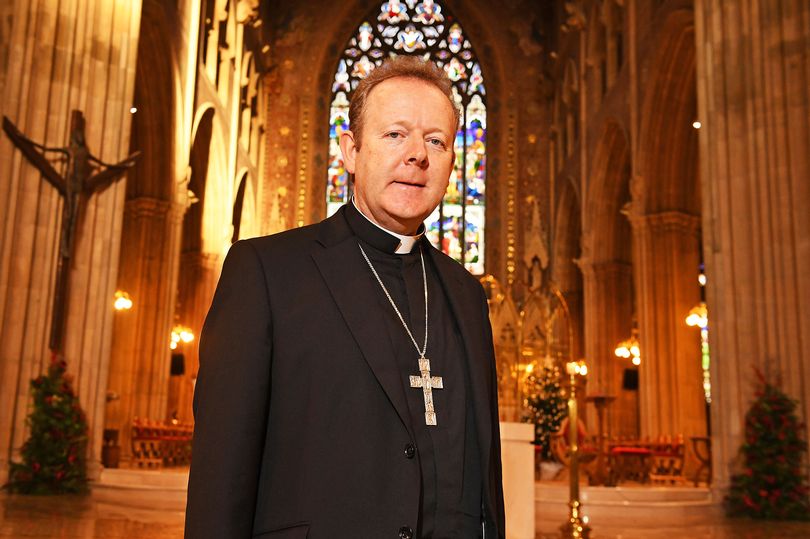 Along with so many people across these islands and beyond, I am deeply saddened to learn of the death of Bishop Tony Farquhar.
I recall Bishop Tony's warmth, friendliness, good humour and, of course, his prayerfulness and deep commitment to his vocation as priest and bishop.
When Bishop Tony retired back in 2015 he was the longest serving bishop in the country. During his 32 years membership of the Irish Catholic Bishops' Conference, his insightful contributions were highly valued and respected.
Looking back in this 50th anniversary year of the Irish Inter Church Meeting, I am convinced that Bishop Tony's positive, endearing and sincere personality helped immensely to build and sustain ecumenical relationships in Ireland, Britain and beyond. As Chair of the Commission on Ecumenism of the Bishops' Conference, he worked and prayed tirelessly to promote and develop strong and fruitful links between the Catholic Church and all our fellow Christian brothers and sisters. Christ's prayer, 'May they all be one' was the driver for all Bishop Tony's ecumenical endeavours, and so it was no surprise that he was invited to serve on significant international ecumenical bodies as a member or representative of the Catholic Church.
Characteristically Bishop Tony himself emphasised the need to be joyful and faithful to one's own religious tradition as critical to the work of building connections with those of another tradition. He proclaimed his Catholicism with conviction and encouraged those of other denominations to do the same in order to deepen mutual understanding and create the spaces and opportunities for dialogue.
In particular, Bishop Tony valued the many opportunities for what he referred to as 'pre-ecumenism', namely, the sharing of one another's love for music, language, culture and sport.
Bishop Tony's encouragement of fraternity, dialogue, study and prayer with, and between, members of our fellow Christian denominations – especially during the Troubles – was of enormous support to sustaining the ongoing peace process. His untiring and infectious energy for harmony and deeper friendship was greatly esteemed across the other Christian traditions on this island.
I know first-hand that Bishop Tony's memory will be held in great affection by people throughout the country, and also among his many friends in Scotland – he has touched very many lives for the better since his priestly ordination in 1965, and episcopal ordination in 1983, as a pastor and teacher, lecturer, university and school chaplain and above all in the area of inter-Church and inter-faith relations.
Today Bishop Tony's episcopal motto, Sapientia Proficere (Increase in Wisdom) comes to mind, as do those timeless words from the Book of Wisdom, chapter 2/3:
'The souls of the virtuous are in the hands of God, … they are in peace.
They who trust in him will understand the truth,
those who are faithful will live with him in love;
for grace and mercy await those he has chosen.'
On behalf of the Bishops' Conference, I wish to express my condolences to Bishop Farquhar's sister Anne and wider family circle, to Bishop Donal McKeown, Apostolic Administrator of the Diocese of Down & Connor, the priests, religious and faithful of the diocese, and to all who knew and loved him.
Ar dheis Dé go raibh a anam dilís.
ENDS
Archbishop Eamon Martin of Armagh is President of the Irish Catholic Bishops' Conference