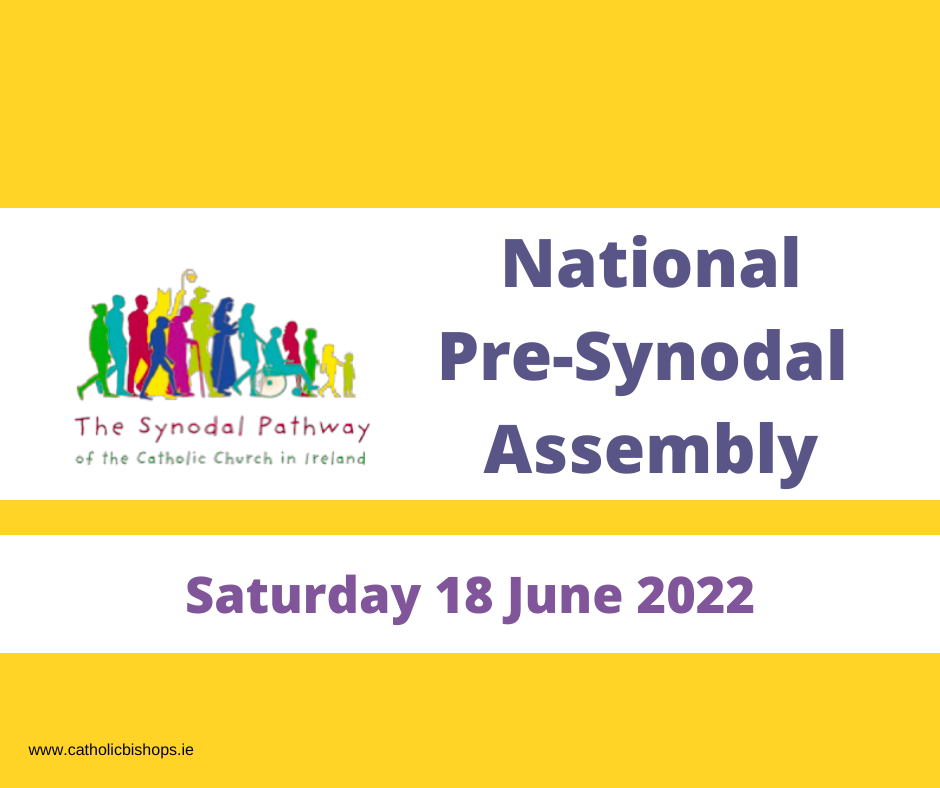 A National Pre-Synodal Assembly will take place in Athlone on Saturday 18 June.
Dr Nicola Brady, Chairperson of the Steering Committee of the Irish Synodal Pathway, is encouraging the faithful to pray. Speaking ahead of the gathering Dr Brady said, "As diocesan delegates and representatives of the National Steering Committee and other participating groups gather in Athlone to prepare the national synthesis, we would appreciate your prayers for a day of courageous listening, meaningful sharing and a renewed commitment to being a missionary Church."
Prayer
Every session of the Second Vatican Council began with the prayer Adsumus Sancte Spiritus, the first word of the Latin original meaning, "We stand before You, Holy Spirit," which has been historically used at Councils, Synods and other Church gatherings for hundreds of years, being attributed to Saint Isidore of Seville (c. 560 – 4 April 636). As we are called to embrace this synodal path of Synod 2021-2023, this prayer invites the Holy Spirit to work within us so that we may be a community and a people of grace. For Synod 2021-2023, a simplified version of this prayer is being used, so that any group or liturgical assembly can pray more easily.
The prayer is available below in English and Irish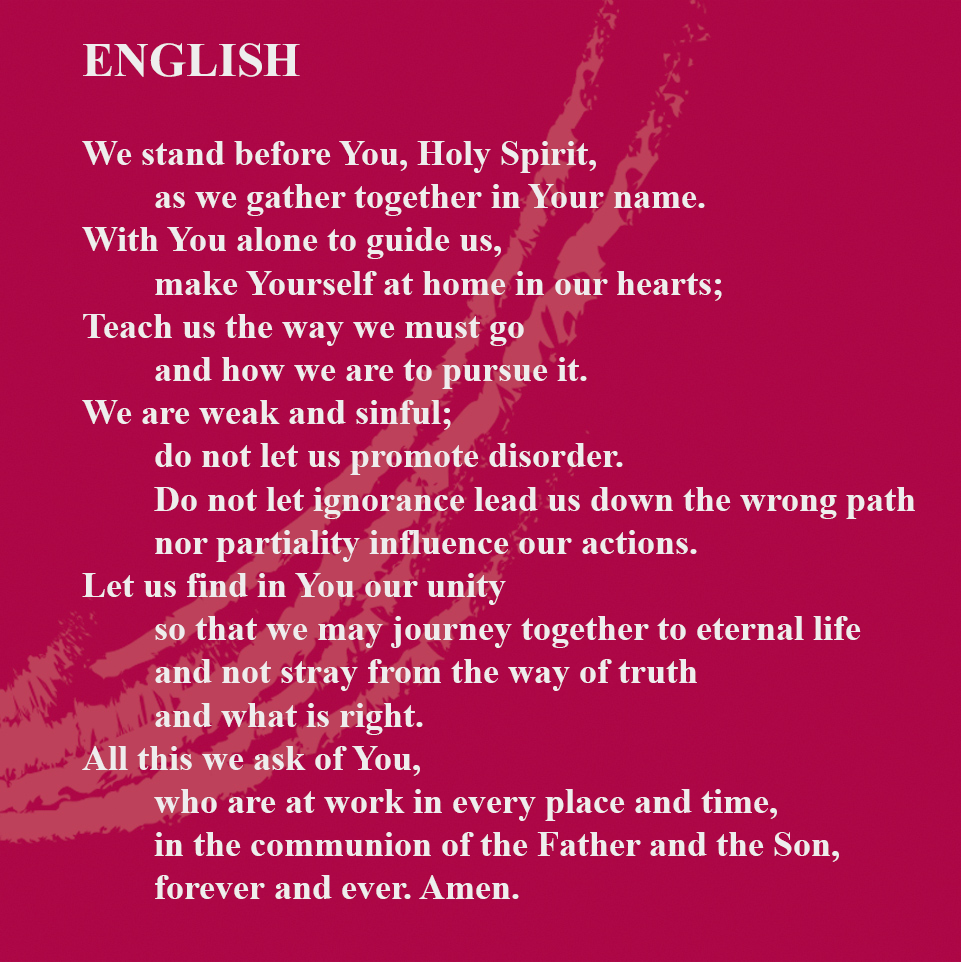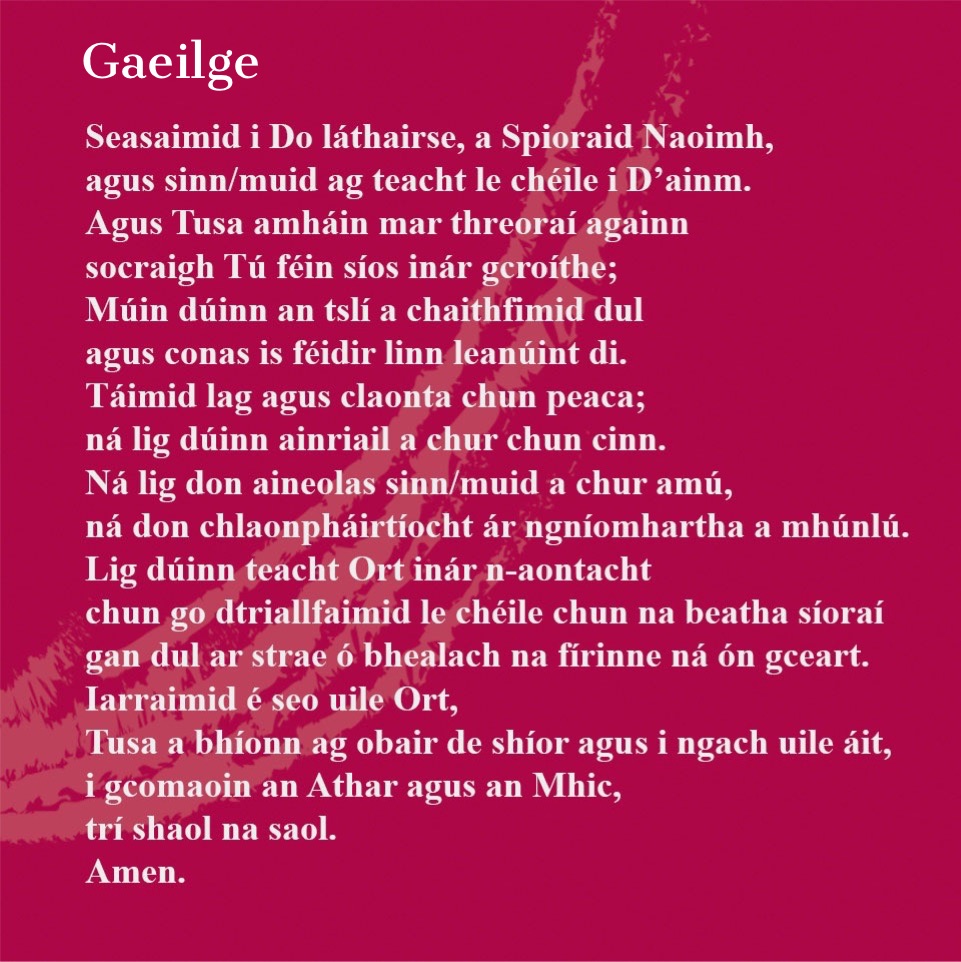 For more see www.synod.ie.
ENDS