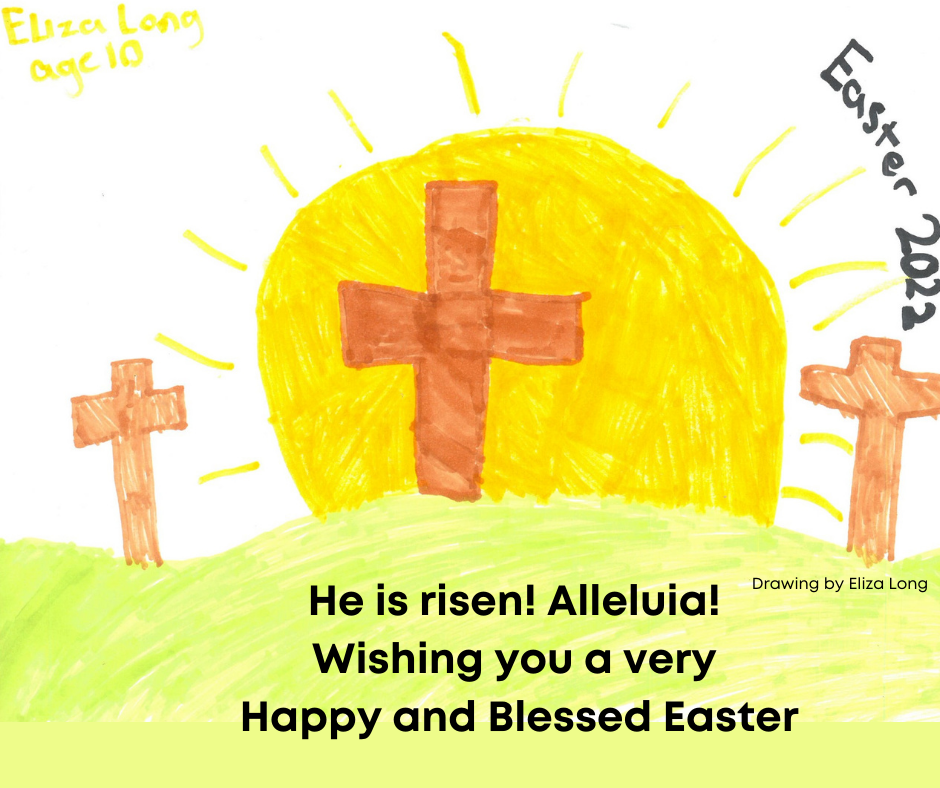 He is Risen! Alleluia!
Wishing you a happy and blessed Easter.
Our beautiful Easter drawing is by Eliza Long aged 10 from Dunboyne in Co Meath. Thanks Eliza – it is full of Easter joy!
Remember that the Season of Easter lasts from Easter Sunday until Pentecost so please keep spreading the Easter hope and joy.