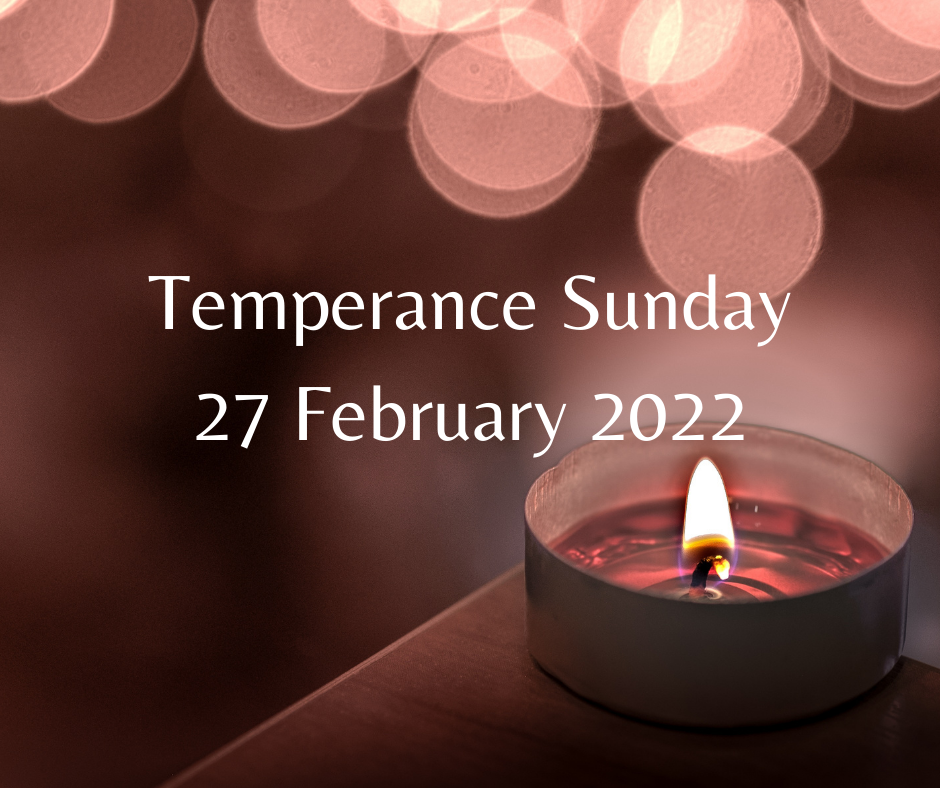 Sunday 27 February is a Day of Prayer for Temperance, a day which offers us an opportunity to reflect on our relationship with various forms of addiction and a day on which we can take time to pray for those who suffer from addiction. See below some prayers resources for Temperance Sunday and information on a new podcast from the Irish Bishops' Drugs Initiative:
Leave Your Mark Podcast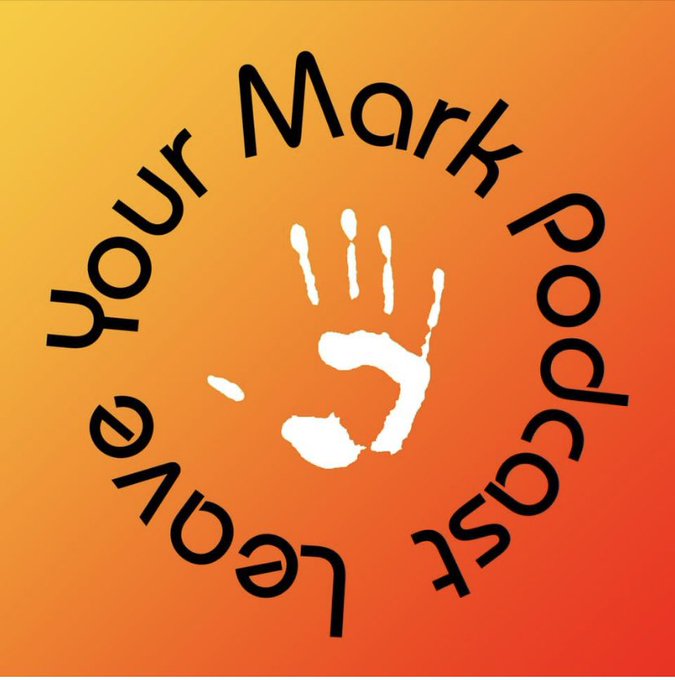 The Irish Bishops' Drugs Initiative (IBDI) has launched the 'Leave Your Mark' podcast, to raise awareness about the impact gambling, drugs and alcohol addiction can have on young people's lives.
Episode one of this new podcast features a discussion between Tyrone GAA midfielder and 2021 All-Ireland winner, Conn Kilpatrick, and the 2002 All-Ireland winner, Oisín McConville of Armagh, sharing their personal experience with gambling addiction, and who also believe that it is a growing problem among young people. Conn is also interviewed by Newry Parish Youth Forum member Jake McGill, on the highs and lows of his route to becoming an All-Ireland winner.
Welcoming the new podcast series, Bishop Michael Router of the IBDI said, "Addiction is a frightening aspect of life in Ireland today. The rise in the abuse of drugs and alcohol is well documented and many parents, families and communities have suffered and are struggling to respond. Especially in this digital era, gambling has become a huge problem that is destroying lives and livelihoods and is so interwoven with popular sports events. Across Ireland, the colocation of pubs and bookies exemplifies how people can be exposed to the influence of addiction.
"This series of podcasts and videos produced by the Irish Bishop's Drugs Initiative will help to highlight the problems that exist, and how those who have struggled with addiction have overcome their challenges. It will provide guidance and hope to people that there is a way out of addiction and that there are services to turn to when needed."
The 'Leave Your Mark' podcast series will consist of four episodes involving guests from sports stars to community leaders, who will tell their stories. Students and members of parish groups will also participate in a conversation with guests about the challenges they have faced, as well as hear from a professional on the growing challenges of addiction that face our community.
The podcast content will be used as a resource for schools and community groups as part of a 'Healthy Life Style' programme offered by the IBDI. The podcast is available on all major platforms.
Prayer Resources for Temperance Sunday
Apostle of Temperance Father Mathew (1790-1856) was a Capuchin friar from Tipperary whose 19th century crusade against the abuse of alcohol gained him the title of "Apostle of Temperance". Father Mathew's call to sobriety has relevance to modern Ireland. The cost to the nation by way of, human suffering, abstention from work, criminality and social upheaval is inestimable.
We pray:
Compassionate Lord and Saviour,
you inspired the Capuchin Friar Theobold Mathew
to show your compassionate face to those addicted
and burdened by the abuse of alcohol or addicted behavior,
and to promote temperance.
May we today, continue to serve our brothers and sisters with love and joy,
And to foster balance, and moderation in our life styles with the help of God.
So, we pray, "here goes in the name of God."
Amen
Gathered as community in the name of Jesus Christ we pray in confidence in his name.
1. We pray for Pope Francis, for our Bishops, priests, religious and lay faithful who serve our Church in positions of leadership locally and nationally, that they may give witness to the transforming power of Jesus in our world. Lord, hear us.
2. We pray for all young people, especially those who are making decisions about which direction to take in life, especially in regard to alcohol and drugs that they may look to Jesus for support and inspiration in all the choices that they have to make. Lord hear us.
3. We pray for all those struggling with any form of addiction, especially alcohol, drugs, gambling and internet; may the Lord give them the courage and strength to overcome their dependency. Lord hear us
4. We pray for all the members of the Pioneer Total Abstinence Movement and other temperance movements, that they may continue to give good example to others of how to live in harmony with God's plan for all. Lord, hear us.
5. We pray for all who have died, especially those who have died recently; that they may they enjoy the reward of their faithfulness in the eternal happiness of heaven. Lord hear us
God, Father to all, in Jesus we find the way that guides our steps in life, the truth that enlightens our minds and the life that gives love to our hearts. May we live in this way, truth and life, Jesus our Lord. Amen.
Reflections after Communion
One of the following may be used as a reflection after Communion on Temperance Sunday:
Archbishop Oscar Romero
It helps now and then to step back and take the long view.
The Kingdom is not only beyond our efforts, it is even beyond our vision.
We accomplish in our lifetime only a tiny fraction of the magnificent enterprise that is God's work.
Nothing we do is complete, which is another way of saying that the Kingdom always lies beyond us.
No statement says all that could be said.
No prayer fully expresses our faith.
No confession brings perfection.
No pastoral visit brings wholeness.
No programme accomplishes the Church's mission.
No set of goals and objectives includes everything.
This is what we are about:
We plant the seeds that one day will grow.
We water seeds already planted knowing that they hold future promise.
We lay foundations that will need further development.
We provide yeast that produces effects far beyond our capabilities.
We cannot do everything and there is a sense of liberation in realising that.
This enables us to do something and to do it very well.
It may be incomplete, but it is a beginning, a step along the way – an opportunity for the Lord's grace to enter and do the rest.
We may never see the end results, but that is the difference between the master builder and the workers.
We are workers, not master builders, – ministers, not messiahs.
We are prophets of a future not our own.
Alcohol: The Challenge of Moderation
Alcohol confronts us with our own frailty and weakness. Even those who are not addicted need the support of a higher power in the journey through life if we are to avoid the perils of addiction. We need the support of friends, of family and of God. Indeed, there may be people around us who need our support. The love and support of God is mediated through people just like us when we reach out to others, bringing God's love and care into our world.
(Pastoral Letter from the Irish Catholic Bishops' Conference)
An tAlcól: Dúshlán na Measarthachta
Tá plaic crochta ar an mballa in a lán de na hionaid a chuireann cóir ar andúilithe agus scríofa air tá: 'Is tusa amháin atá in ann é a dhéanamh ach ní féidir leat é a dhéanamh i d'aonar'. Cuireann sé seo i gcuimhne dúinn go gcaithfidh muid glacadh leis nach bhfuil ár neart tola uilechumhachtach agus cé 'go bhfuil an Spiorad toilteanach, tá an corp lag' (Maitiú 26:41). Cuireann sé i gcuimhne dúinn freisin go gcaithfidh muid cúnamh a iarraidh ar Dhia agus ar a chéile má tá muid ag iarraidh alcól agus na bronntannaisí eile a fuaireamar ó Dhia a úsáid go measartha. Freisin, tá sé ag cur i gcuimhne dúinn go bhféadfadh sé gur 'muide' an crann taca a theastaíonn ó dhaoine agus iad ar thóir tacaíocht ón AA nó ó ionaid leighis nó ó chomhairleoir. B'fhéidir nach mbeadh an t-am, an fhuinneamh ná an scil againn chun cabhrú leo ach b'fhéidir go mbeadh sé ar ár gcumas iad a threorú dtreo an chúnaimh a theastaíonn uathu.
(Tréadlitir ó Chomhdháil na nEaspag Éireannach)
A Íosa a Aonmhic an Athar
A Íosa a Aon-Mhic an Athar 's a Uain,
Thug fíorfhuil do chroí ghil dár gceannach go crua,
Bí'm dhíonsa, bí'm choimhdeacht, bí'm aice gach uair,
Más luí dom, más suí dom, más seasamh, más suan.
Ó ísligh mo dhíoltas is m'fhearg is m'fhuath,
Is díbir na smaointe mallaithe uaim;
Lig braon beag ded' NaoimhSpiorad beannaithe 'nuas,
A scaoilfeas an croí seo'tá 'na charraig le cruas.
Tabhair tionscnamh dom ghníomhartha i d'ainm go buan,
Is críochnaigh le fíorcheart de ghnáth mo uaill,
Go bhfaighinnse teacht saor ó gach cealg is cluain,
A RíMhic, 's go Bhfaighinnse bheith ag amharc ort suas.
(Cathal Buí Mac Giolla Ghunna)
Click here for additional resources from the Irish Bishops' Drugs Initiative website.
ENDS