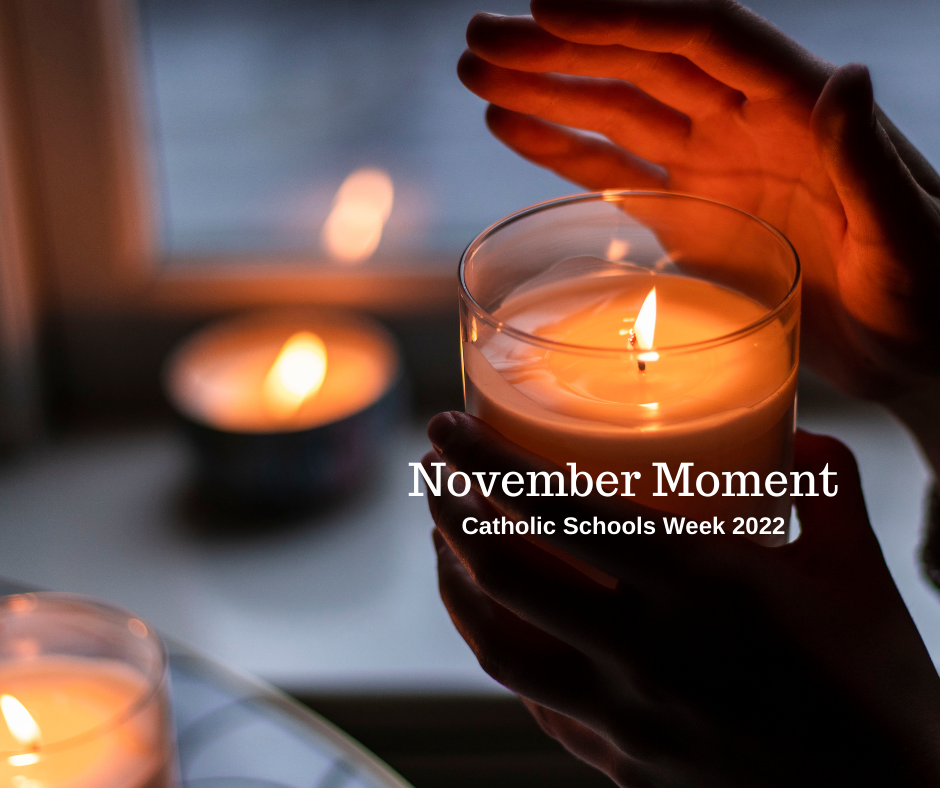 The theme for Catholic Schools Week 2022 is 'Catholic Schools: Living Life to the Full'. As we look forward to and begin our preparations for celebrating CSW2022, it is important for each of us to remember those who have gone before us in the hope of the resurrection promised by Jesus.
Ahead of the celebration of CSW2022 a November Moment is offered to both Primary and Post Primary Schools. These resources aim to assist primary and post-primary schools with activities and lesson ideas for November – 'The Month of the Holy Souls', the month in which we remember the faithful departed.
More than most years, this November will be especially poignant as we remember all those who have died during the Covid-19 pandemic. In light of this, the Moment of November recalls to us God's love for us, a love that conquers all things, even death. The November Moment also encourages us to examine the role that remembrance has played and continues to play for us as we journey through the Covid-19 pandemic.
To download this year's Resources for Primary and Post-Primary Schools click here
ENDS