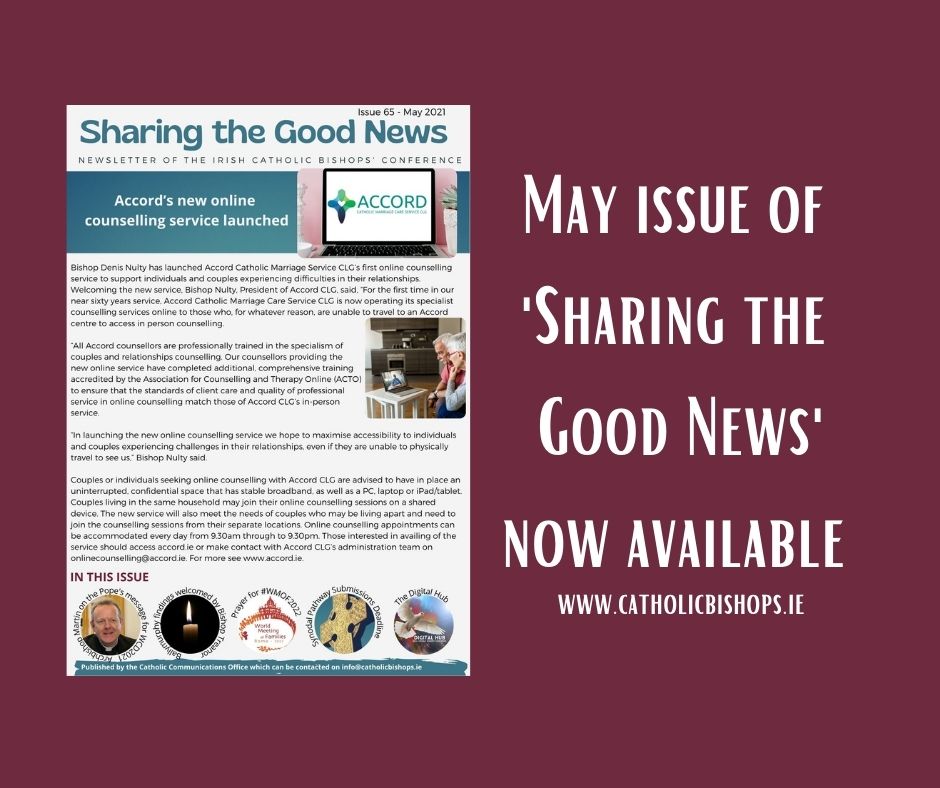 The May issue of Sharing the Good News, our monthly magazine for dioceses and parishes, has just been published.
The May 2021 issue features articles on the launch of Accord Catholic Marriage Care Service CLG's new online counselling service, Archbishop Eamon Martin's presentation of the Holy Father's message for World Communications Day 2021, Comments by Brian Hanley of the ICPO on the transfer of prisoners, Archbishop Dermot Farrell's acknowledgement of the role of Catholic Schools during the Covid-19 pandemic, the official prayer and hashtag for the World Meeting of Families 2022, Bishop Noel Treanor's response to the findings of the Ballymurphy inquest, a final call for submissions to the first phase of the Synodal Pathway and the Digital Hub resource.
Click here to view/download the May issue.
ENDS