A 10 point checklist for those managing parish and diocesan social media accounts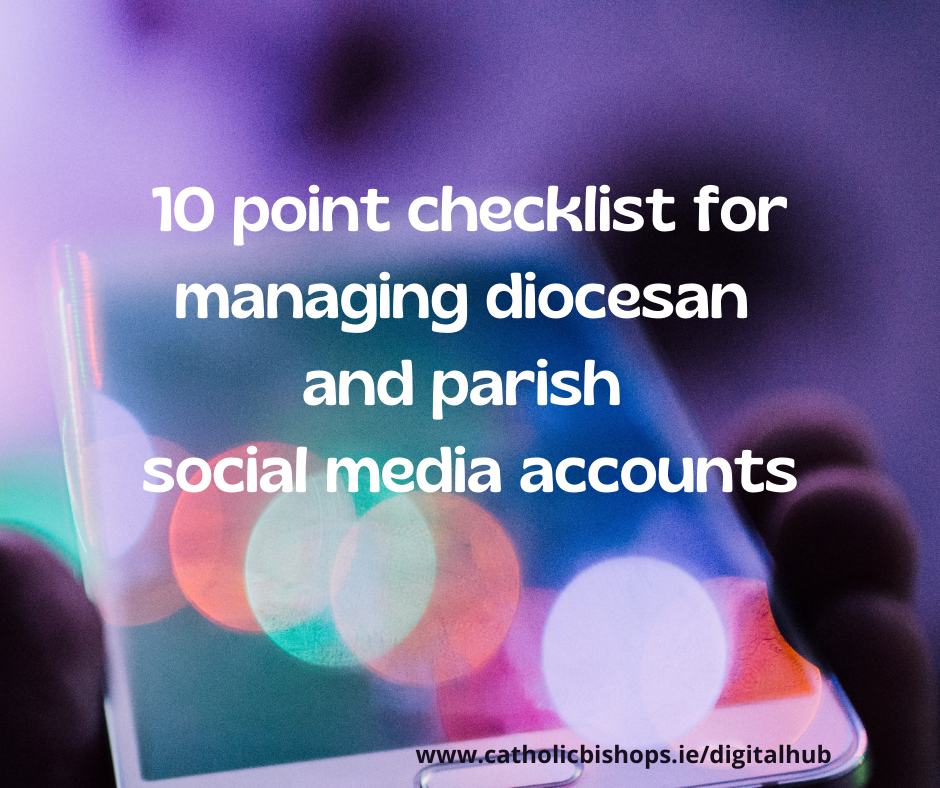 This is a quick 10 point checklist for those managing parish social media accounts:
1. Ponder before you post. Think before you Tweet. Think inspiration before sharing on Instagram
2. You are what you share – be careful how you represent yourself online if you are a parish, diocese, etc.
3. Do not be someone who creates or spreads fake news – this includes fake virus warnings, fake hacking claims etc
4. Share without expectations of Retweets or Likes. Don't be tempted to spam or overshare. It takes time to build your community and less is always more.
5. Give guidelines and training to those managing your accounts.
6. Share digital smiles, engage calmly and respectfully.
7. Examine all aspects of a photograph before hitting share. Be aware of safeguarding policies on sharing images of children on a parish social media account.
8. Check Spelling and Grammar and DO NOT WRITE IN ALL CAPS BECAUSE THAT TRANSLATES ONLINE AS SHOUTING!
9. Don't add people to groups without their permission.
10. Use tagging and hashtags #wisely and #sparingly and don't tweet all at once – schedule or space your posts over the day/week.
ENDS
@DigitalHub
Please credit the Digital Hub if using this content in print or online formats.