A Time to Remember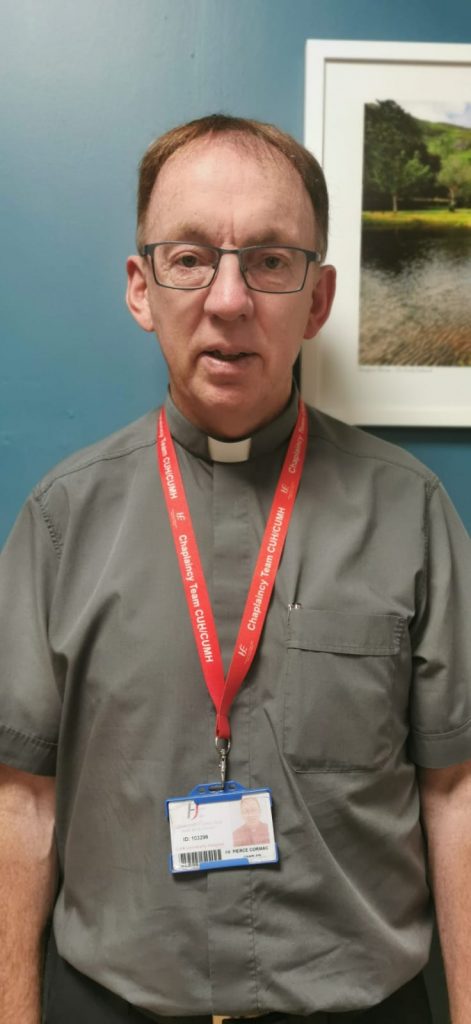 So many of our conversations used to revolve around the weather, it was like our in built ice breaker in the art of conversation. Now we have replaced this line with the oft familiar phrase, 'these are strange times', as we refer to the pandemic Covid-19 and its impact on all our lives in so many different and varying ways. Our world globally and to varying degrees individually has been turned upside down. There are many instances of this as people struggle to keep premises open, to pay wages, to move to online systems, to keep safe, to name but a few.
The greatest impact surely has to be on our bereaved: what we have always done so well has been taken from us. It was always so heartening to visit a patient in their final days or hours and to see them being supported by their loving family, neighbours, and friends in what Pope St. John Paul II used to call the prayer of presence. Now that great support has been diminished and too many people have died and continue to die without the chance to see all of their family or life-long friends. Even our funeral liturgies are private and the bereaved families who could not visit their loved ones are once more on their own as they miss the support of community, the never ending handshake of support, the hug that spoke what words couldn't say, the presence as opposed to the absence; these surely are strange times.
I am conscious that we are on the countdown to Christmas. The Church has begun the season of Advent; the great journey of preparation that is also reflected across all of society as we make our lists and perhaps check them twice. This year perhaps with a greater sense of how we need to support each other and how much we have lost, there is an opportunity for us to join with the bereaved in helping them to remember their family member, their loved one, who is spending Christmas in Heaven, particularly their first Christmas. As we prepare for Christmas something we could put on our lists this year is a white candle that could be lit at the beginning of our Christmas dinner to remember all our loved ones as we link with each other and with families across our country and the world. This may be an opportunity for the youngest to light the candle and for us all to invoke a blessing by offering a family prayer. The light of this candle is a sign of hope, helping in some small way to dispel the darkness of grief and loss.
November might be over however the pain of loss continues to run deep. This moment at the beginning of our Christmas dinner is a poignant reminder to us that those we remember continue to be part of our lives as we are a part of theirs. It strengthens us in the knowledge that Christ came in person with a promise of life eternal and that where there is love the connection can never be broken as love never ends.
I leave you with these words entitled Final Parting:
Final Parting
Many partings in life we make
As different roads and turns we take
In search of work or answering the call
But death surely is the hardest parting of all.
Leaving go of a loved one so near
Treasured memories held in every tear
A precious place formed in the heart
Impossible to imagine our being apart.
Each morning now an empty space
Another day for me to face
Loneliness now in the dark of night
I look for a reason in the candle's light.
What is this flame that we burn each year
Can it lift my heart, calm my fear.
The hope it gives of a life unended
Death defeated in the light descended.
So we close our eyes in the dream of night
Opening our eyes to the light from light.
May this reunion in togetherness be
The hope of our life, the promise of Eternity.
Fr. Pierce Cormac from "Unfinished Symphony"
Father Pierce Cormac is Chaplain in Cork University Hospital.