Features, Headlines
Returning to Mass and the Sacraments – video message from Archbishop Eamon Martin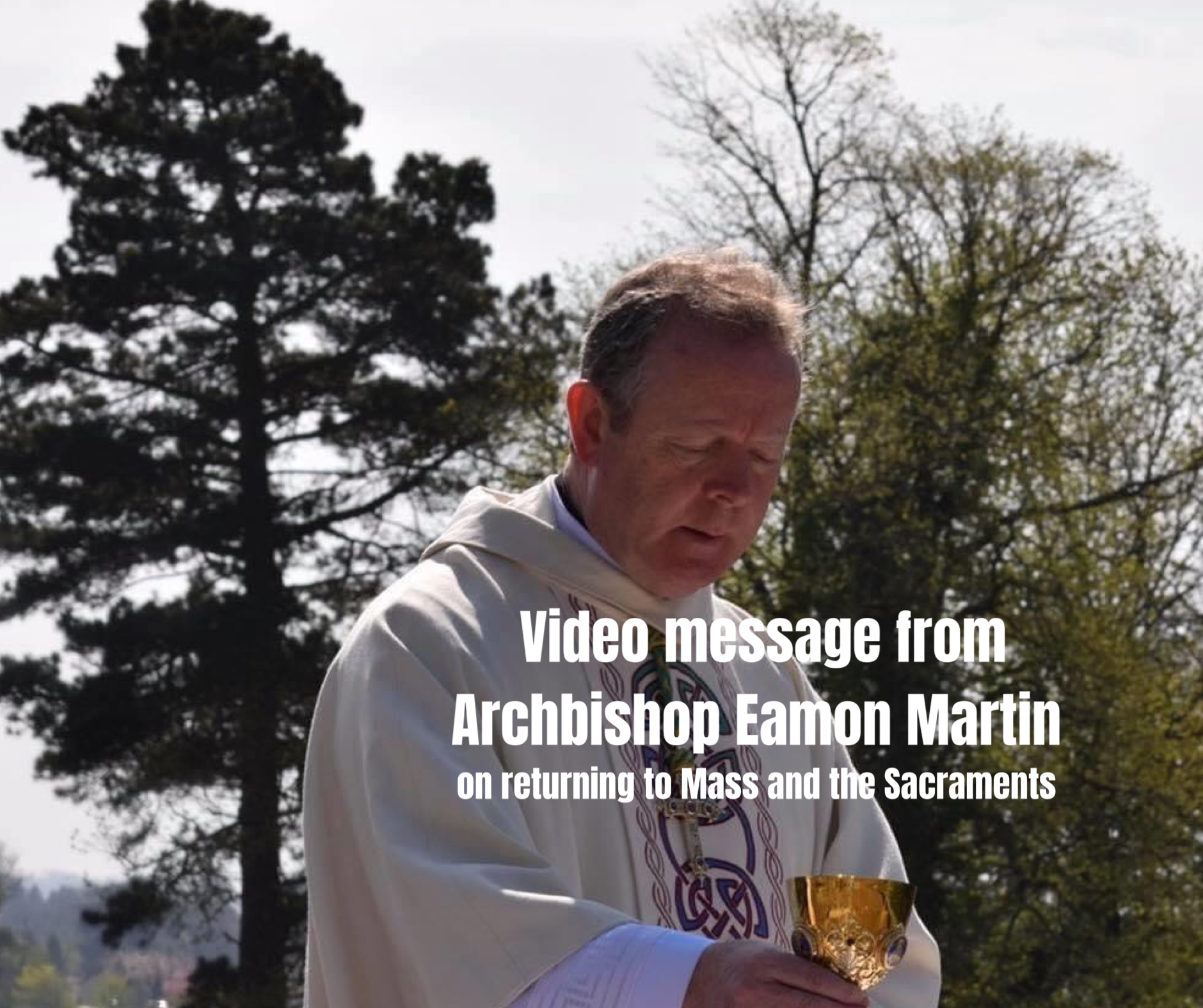 Archbishop Eamon Martin, Archbishop of Armagh, Primate of All Ireland and Apostolic Administrator of the Diocese of Dromore, has released a video message ahead of Pentecost Sunday, 31 May.
This video, filmed outside St Patrick's Cathedral, Armagh, is the Primate's message to thank parishes for the sacrifices that they have been making to stay safe, pray safe and to protect life during COVID-19.
At national level he says bishops are working on best practice guidelines to help congregations when they return to worship and for the celebration of the sacraments in the context of ongoing Covid-19 restrictions.
Bishops will continue their ongoing engagements with Government and public health authorities North & South in making a case for an early resumption of the celebration of public Mass and the sacraments in a measured and safe way.
Click here to watch the video:
ENDS