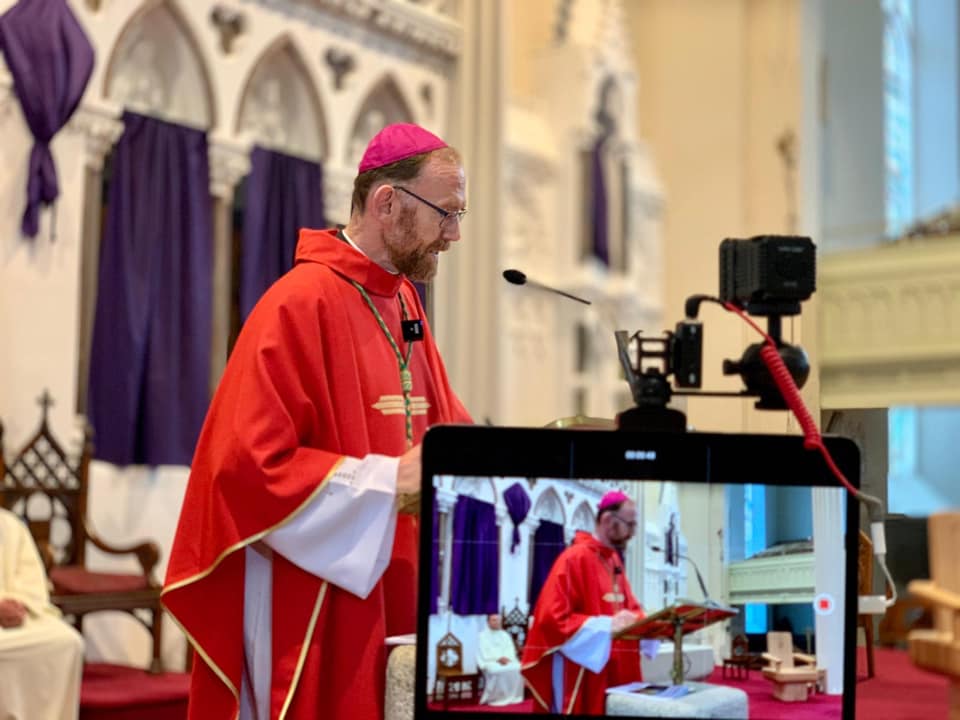 Bishop Fintan Monahan:
1. How are you coping day to day with lockdown/social distancing?
Reasonably well, I think. Initially it was a shock to the normal routine, with all Confirmations and regular scheduled meetings postponed. However, within a short space of time a whole new routine was created with online meetings and having to deal with immediate issues that began to arise.
2. What do you miss most?
I miss the regular human contact and meeting people in a normal way. The Confirmation season was in full swing and I really miss the pastoral outreach and the ongoing contact there in all the parishes.
From a family perspective I hugely miss not being able to visit my mother who is in a nursing home and my special needs brother who is in residential care.
I also miss all the regular sporting events that I regularly participate in and the camaraderie associated with all of that, ie the Connemara Marathon that was scheduled for this week, the Limerick Marathon in early May, the Kilkee Marathon in July and the Clare Crusader preparation for the Dublin city marathon.
3. How are you reaching out online as a priest/parish/individual? And will you continue this post-Coivid 19?
Regular phone calls, zoom meetings, email messages and through social media and the good old fashioned letter! Yes, I would hope to keep up this contact in the future when things get back to normal, whenever that might be!
4. What's the first thing you will do after lockdown/social distancing is eased?
Get my hair cut, limited and all as it is! Then go to visit family and friends!
5. What's your message to those in need of hope and encouragement at this time?
To use the much quoted phrase of Seamus Heaney – if we Winter this out, we will Summer anywhere. This too will pass. Be patient, keep to the guidelines. Look out for each other and pray to God for an end to the crisis.
ENDS