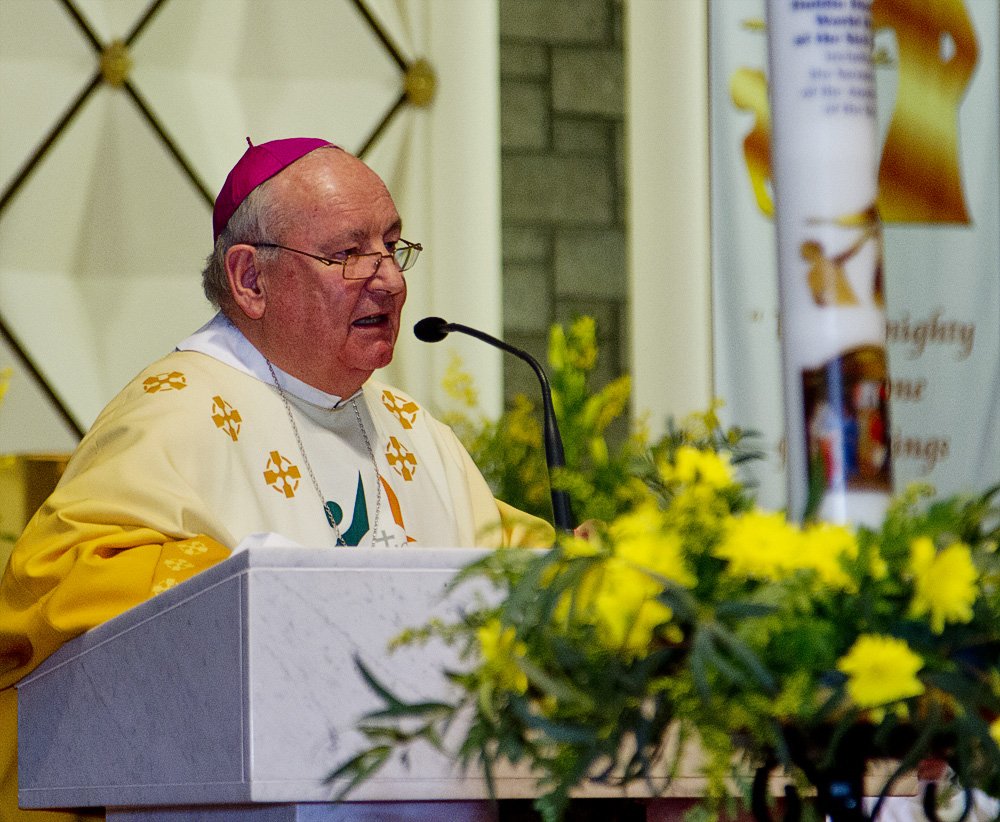 Pope Francis has accepted the resignation of Bishop Raymond Field as Auxiliary Bishop of Dublin. Please see statements below from the Archbishops of Dublin and Armagh:
Archbishop Diarmuid Martin statement
"On reaching his 75 birthday on 24 May last, Bishop Raymond Field offered his resignation from the office of Auxiliary Bishop of Dublin in accordance with Canon Law. Pope Francis has now accepted that resignation and the announcement was made this morning.
A native of Drumcondra in Dublin, Bishop Field attended O'Connell Schools and Holy Cross College, Clonliffe. He was ordained a priest in 1970. He ministered in Prison Chaplaincy, in Accord Marriage Care and later in the Defence Forces, becoming Head Chaplain to the Defence Forces in 1991.
He was appointed Titular Bishop of Ard Mór and Auxiliary bishop of Dublin in September 1997.
He is a barrister and has been called to the Irish and English bars. He was also a member of the first successful Irish expedition to Mount Everest in 1993 with Dawson Stelfox.
Bishop Field gave tireless leadership in the Pastoral Area assigned to him in the Archdiocese of Dublin, mainly in the rapidly developing area of North County Dublin. He was Diocesan Health Care Representative and led the preparations for the Diocesan World Day of the Sick celebrations since 2002.
At Episcopal Conference level Bishop Field has undertaken many roles particularly in the areas of Justice and Peace, Health Care and Migration.
I thank Bishop Field for his dedicated service within the diocese and wish him every blessing for the years to come."
ENDS
Archbishop Diarmuid Martin is Archbishop of Dublin
Archbishop Eamon Martin statement
As President of the Irish Catholic Bishops' Conference, I wish to express my gratitude to Bishop Raymond Field on his retirement today as Auxiliary Bishop of the Archdiocese of Dublin, and for his contribution to the life of the Church and to the work of the Bishops' Conference since his ordination as a bishop in 1997.
Bishop Field's commitment to social justice was evident in his service as chair of the Bishops' Council for Justice and Peace and as chair of the Council for Immigrants. These, along with his contributions on the Episcopal Commission for Pastoral Care, and on the Council for Healthcare, have demonstrated his instinctive pastoral outreach and his commitment to extending the care of Jesus Christ to those most in need of it. I thank him for his generous participation in the work of the Irish Catholic Bishops' Conference over these twenty-two years.
I pray God's blessings on Bishop Field and wish him good health and happiness in retirement and in this new phase of his ministry.
ENDS
Archbishop Eamon Martin is Archbishop of Armagh, Apostolic Administrator of Dromore and Primate of All Ireland.