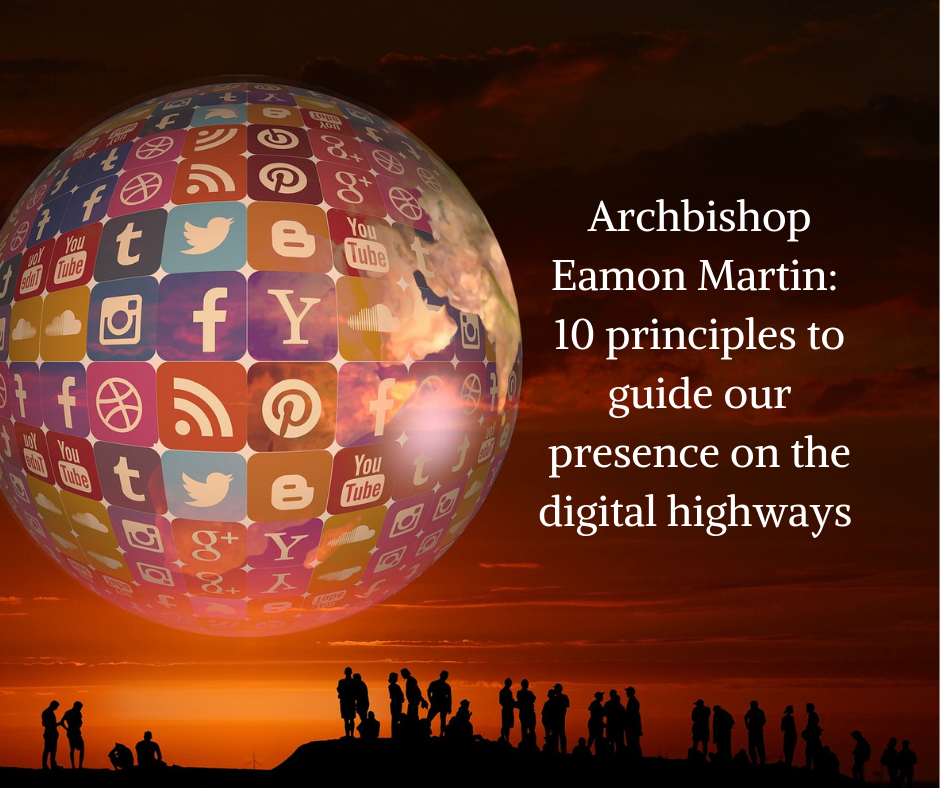 At a seminar to mark World Communications Day 2019 entitled 'Believers in the Digital World: Opportunities for Mission', Archbishop Eamon Martin, Archbishop of Armagh, Primate of All Ireland and Apostolic Administrator of the Diocese of Dromore, has encouraged the faithful to be a force for good by responsibly contributing to the digital world. He offers the following ten principles to guide our presence as people of faith on the digital highways:
Be positive, communicating the 'joy of the Gospel'.
Strictly avoid aggression and 'preachiness' online; try not to be judgemental or polemical.
Never bear false witness on the internet.
Fill the internet with charity and love, continually seeking to include a sense of charity and solidarity with the suffering in the world.
Have a "broad back" when criticisms and insults are made – when possible, gently correct.
Pray in the digital world! Establish sacred spaces, opportunities for stillness, reflection and meditation online.
Establish connections, relationships and build communion, including an ecumenical presence online.
Educate young people to keep themselves safe and responsible online, particularly in light of cyber bullying and the prevalence and accessibility of pornography and online gambling.
"Give a soul to the internet", as Pope Benedict XVI once said – at all times witness to human dignity online.
Be missionary, remembering that, with the help of the internet, a message has the potential to reach the ends of the earth in seconds!
Click here to download a PDF of the 10 Principles.
ENDS