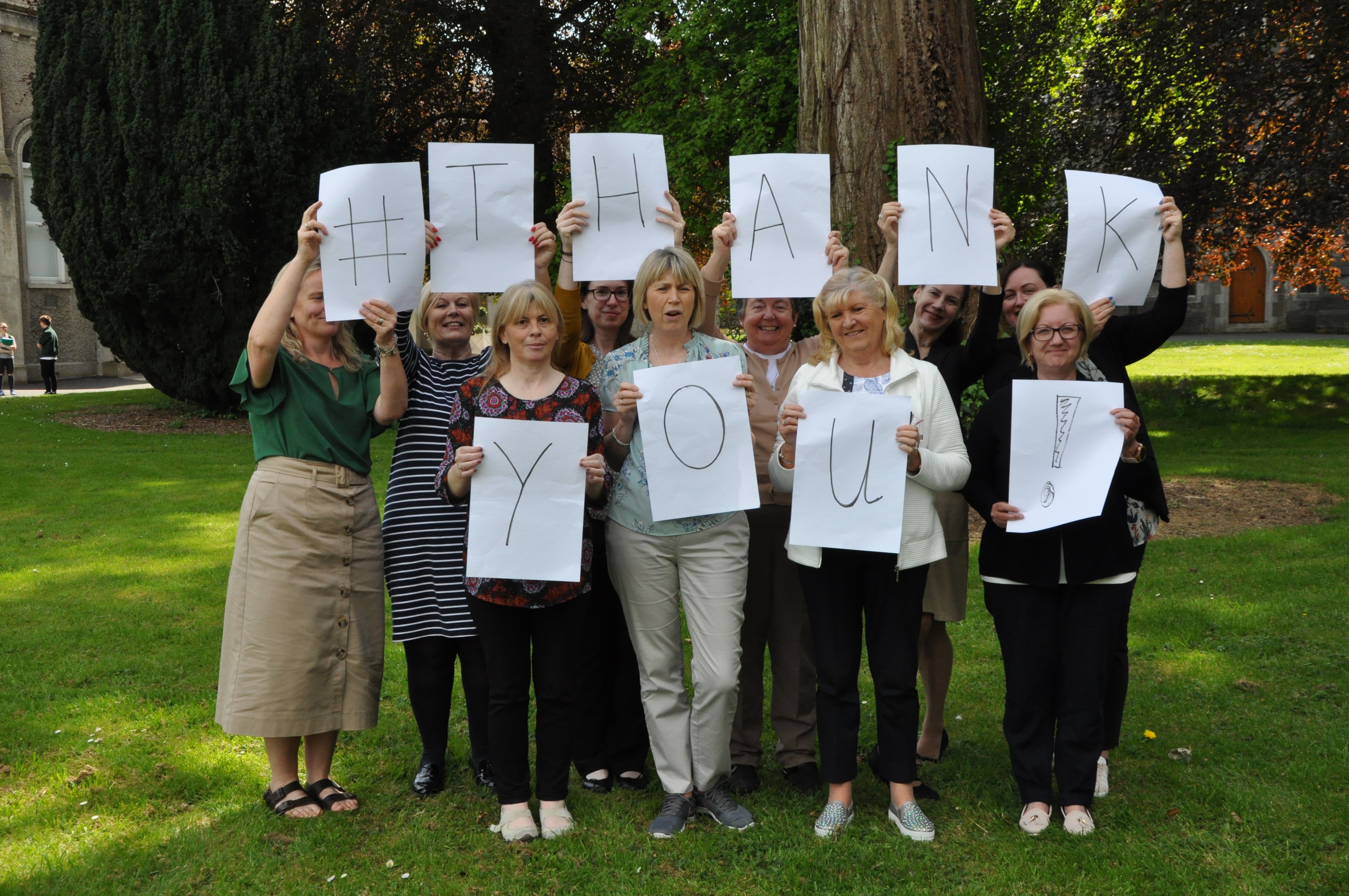 The staff of Accord Catholic Marriage Care Service CLG in Maynooth took the opportunity during National Volunteering Week to say a big THANK YOU to all those who volunteer with them across the country.
The first Accord centre in Ireland was established in 1962 at Saint Mary's Parish, Belfast, in the Diocese of Down & Connor. Up until recently Accord was an agency of the Irish Catholic Bishops' Conference and operated as an unincorporated association. Since 2017, Accord Catholic Marriage Care Service has changed its governance structure to operate as three distinct companies limited by guarantee. These companies are known as Accord Northern Ireland Catholic Marriage Care Service CLG (Accord NI CLG); Accord Dublin Catholic Marriage Care Service CLG (Accord Dublin CLG); and, Accord Catholic Marriage Care Service CLG (Accord CLG) which represents 34 Centres in the Republic of Ireland and Central Office in Maynooth.
The three Accord companies currently operate in 54 centres throughout the island of Ireland – north and south – and are committed to providing a professional service serving the pastoral needs of individuals at different stages in their development in schools, through Relationship and Sexuality Education programmes; by helping couples prepare for the sacrament of marriage; and through providing support for couples and individuals through its marriage and relationship counselling service.
Accord's marriage facilitators and marriage and relationship counsellors come from a wide variety of backgrounds and are trained and work under supervision in accordance with best practice. Tusla, the Child and Family Agency (RoI) is a major funder of the two Accord companies in the Republic of Ireland. Accord CLG also operates with the support of the Health Service Executive (RoI) and in Northern Ireland some funding comes from the Policy Unit of the Department of Health, Social Services and Public Safety (NI).
Accord Catholic Marriage Care Service is currently recruiting volunteer marriage preparation course facilitators and those who would like to work in the area of marriage and relationship counselling. Details about how you can apply to these positions are available on www.accord.ie.
ENDS