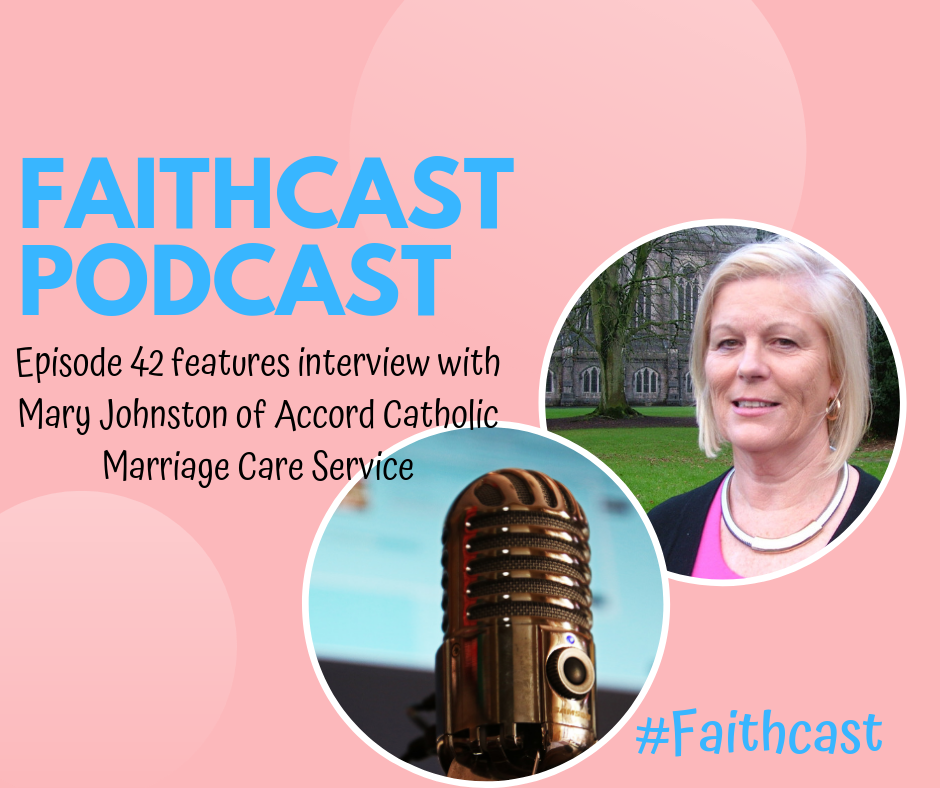 Faithcast is the weekly podcast from catholicnews.ie, the news source for the Irish Catholic Bishops' Conference. Presented by Brenda Drumm, Faithcast is a mixture of interviews and news from the Catholic Church in Ireland.
In episode 42 of Faithcast, Brenda speaks to Mary Johnston, a Specialist in Counselling (Marriage and Relationships) with Accord Catholic Marriage Care Service CLG.
The faith news in this week's episode features Archbishop Eamon Martin's address to students in Trinity College Dublin about making a difference and using their talents to get 'stuck in' to the problems in our world; Pope Francis' comments to hairdressers and barbers about gossiping; the new pilgrimage season opening on Lough Derg; Archbishop Diarmuid Martin's homily at Mass in solidarity with the Sri Lankan Community in Ireland; and Pope Francis' comments on the Word of God bringing God's breath into the world.
Click here for this week's episode https://audioboom.com/posts/7249749-faithcast-podcast-episode-42
You can have this podcast delivered directly to your smartphone by subscribing to the RSS feed or to the iTunes link on the following page https://audioboom.com/channels/4929766.rss
If you would like to receive the podcast by email each week please contact us on [email protected] with the words 'Faithcast subscription' in the subject box.
ENDS