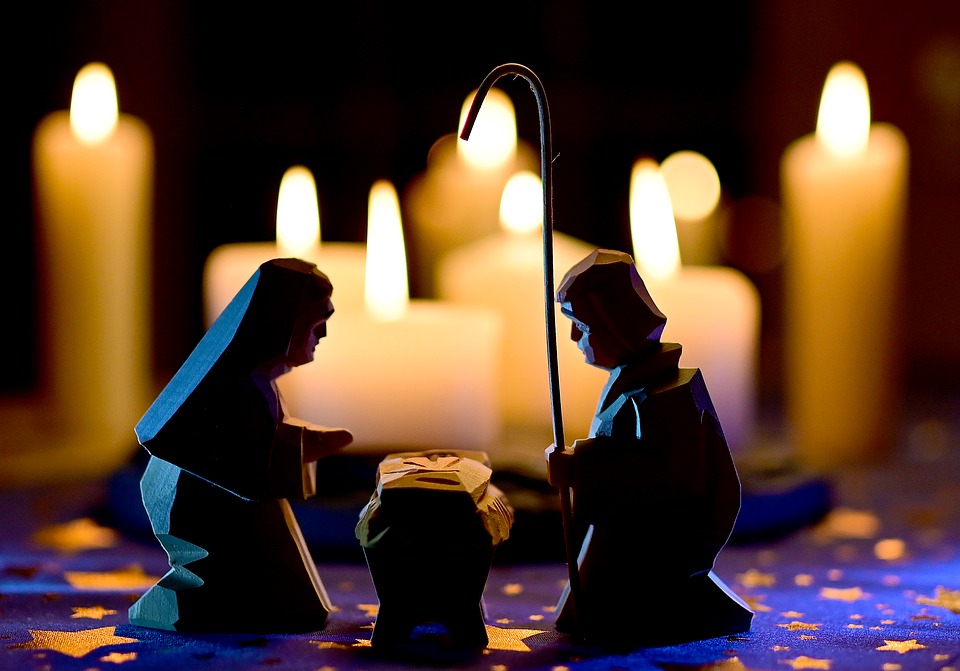 As Christmas Day approaches, many of us are preoccupied and frantically searching to secure gifts for our friends and loved ones. Some started early but others will wait until Christmas Eve. The spirit of generosity is central to the Christmas story.
It is but part of the picture. Let us remind ourselves of what Christmas meant to our parents and to their parents before them. Christmas has been, and will always be, first and foremost, a religious feast wherein we commemorate the love that God has for each of us – notwithstanding our shortcomings. The sending of His only Son to a stable at Bethlehem, which is what we celebrate at Christmas, is the proof.
For that reason, a Christmas celebration without reference to Christ is both meaningless and empty. Christmas cannot be reduced to a "Happy Holiday" jingle or a celebration devoid of Christ. The word "Christmas" means the Feast of Christ.
This simple and generous story of the Nativity speaks volumes to our hearts and souls. It is a story worth remembering when we encounter those in need. Christmas is a time for generosity, a time for others.
Christmas is traditional and a time of memory. But that is half a picture also. Christmas celebrations change. Over these days, we are informed by social media, radio stations, television networks and newspapers of our busy roads, hectic airports and crowded ferry ports. Everyone wants to get home for Christmas. The recent recession has meant that many of our young and not so young people have left their parishes in search of employment abroad, and have yet to return.
The traditional warm Christmas image of a family celebration and memories of Christmas past heighten the sense of loneliness for many.
This is particularly true of those who are away from home and for their loved ones, spouses, children, parents and grandparents, who remain. It is also true of those who are recently bereaved as it is of those who are ill. They are in my prayers at this time.
The first Christmas is a story of one young couple searching, with difficulty, for accommodation. That story is being retold in our time and in our country – in urban and rural Ireland, north and south. The pastoral letter A Room at the Inn?, which was published by the Irish bishops in October, proposed remedies to this social challenge of our era, including making housing a constitutional right.
The daily stories of the trauma, stress and worry of those who are forced to live in temporary and emergency accommodation and of those who are exposed to the cold and dangerous conditions of living on the streets of our towns and cities are a shocking reminder to all of us of the plight facing those who have nowhere to call home. Over the past few weeks, we have become familiar with the social media and YouTube postings of young people who find themselves in these situations. May the New Year bring lasting solutions to this serious problem.
Christmas is a family time and, as such, is an opportunity to resolve family differences. The Christmas carol, Silent Night, which is 200 years old this Christmas, was famously sung in the trenches of World War One, signalling a truce in hostilities, regardless of how short. Perhaps that spirit of peace and goodwill might prompt us go the extra mile and settle our own differences this year, be they with family or neighbours?
Christmas also provides us with an opportunity to acknowledge those individuals and agencies who give of their time and resources to ease the burden on others.
Trocaire, the Society of St Vincent de Paul, the Peter McVerry Trust, Pieta House, volunteers for pilgrimages to Lourdes, Crosscare and other local parish and diocesan-run food-banks, are but a small sample of those who embody the compassion of Christ in our midst.
There are also innumerable examples of local communities and individuals coming together in times of accident, illness and death to provide comfort, support and funding, publicly and privately. In my own diocese, in the parishes of Dunboyne and Navan, it has been heartening to see the responses of local and even international communities to Sean Cox after tragedy befell him. We must pray for his recovery.
These stories are powerful examples of Christianity in action and embody the spirit of Christmas throughout the year. Long may our communities be graced with these generous and unselfish individuals and groups.
This year was memorable for the Church and for the whole of the island as we witnessed the historic and intensive visit of Pope Francis to the Ninth World Meeting of Families in Ireland.
The testimonies of families in Croke Park were one of the high points of his visit. Many of the personal stories struck a chord with our own families. Those who contributed their time, talents and resources to ensure that the World Meeting of Families was a success are very much appreciated. The Holy Father's message of contrition, hope and kindness resonated with many and will be remembered for generations.
The feast of Christmas is the most inclusive of all feasts, God made Man to lead us to God! The essentials of Christmas: the infant Jesus, the Crib and Christmas worship are, more and more, being set aside in our culture.
So, this year, let us make an extra effort to keep Christ and that spirit of Christian generosity and selflessness at the centre of our Christmas so as to imitate, as best we can, the generosity of the God who became man for us.
May God bless you and your families this Christmas and I pray that the joy, hope and peace of the first Christmas be present in all our lives and homes, and that the warmth and generosity of the season will continue into the year ahead.
Bishop Tom Deenihan is Bishop of Meath
This article appears in the Irish Independent today, Monday 24 December 2018.