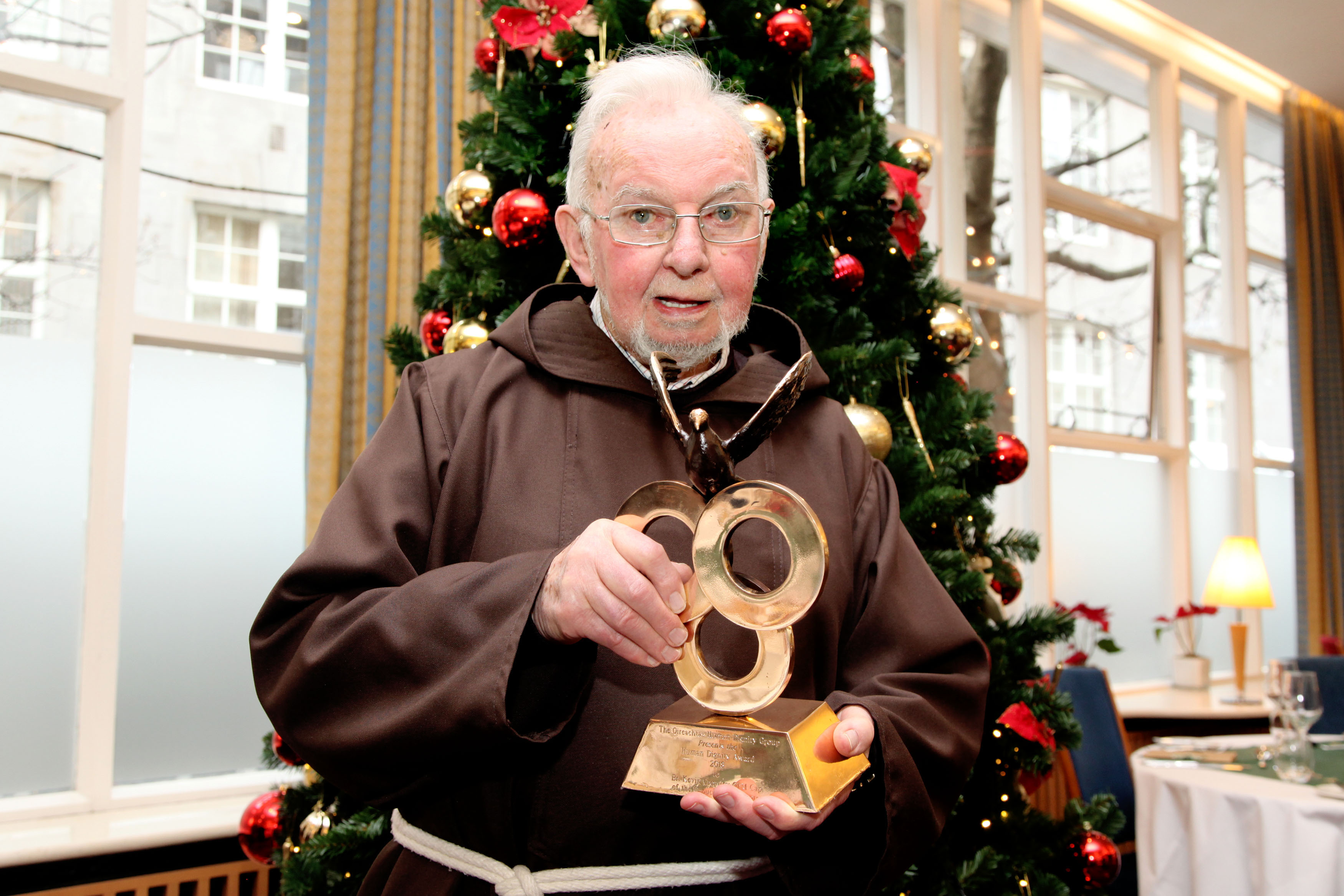 Yesterday, 6 December, Brother Kevin Crowley OFMCap, founder and director of the Capuchin Day Centre in Dublin city, was the recipient of the 4th Oireachtas Human Dignity Award in Leinster House.
The Ceann Comhairle of Dáil Éireann, Mr Seán Ó'FearghaÍl TD, presented Brother Kevin with the award, alongside Senator Rónán Mullen of the Oireachtas Human Dignity Group.
On the first day of his visit to Ireland, on 25 August of this year, Pope Francis met with Brother Kevin, his Capuchin Brothers, staff and clients of the Day Centre as part of the Holy Father's pilgrimage to the ninth World Meeting of Families.
ENDS