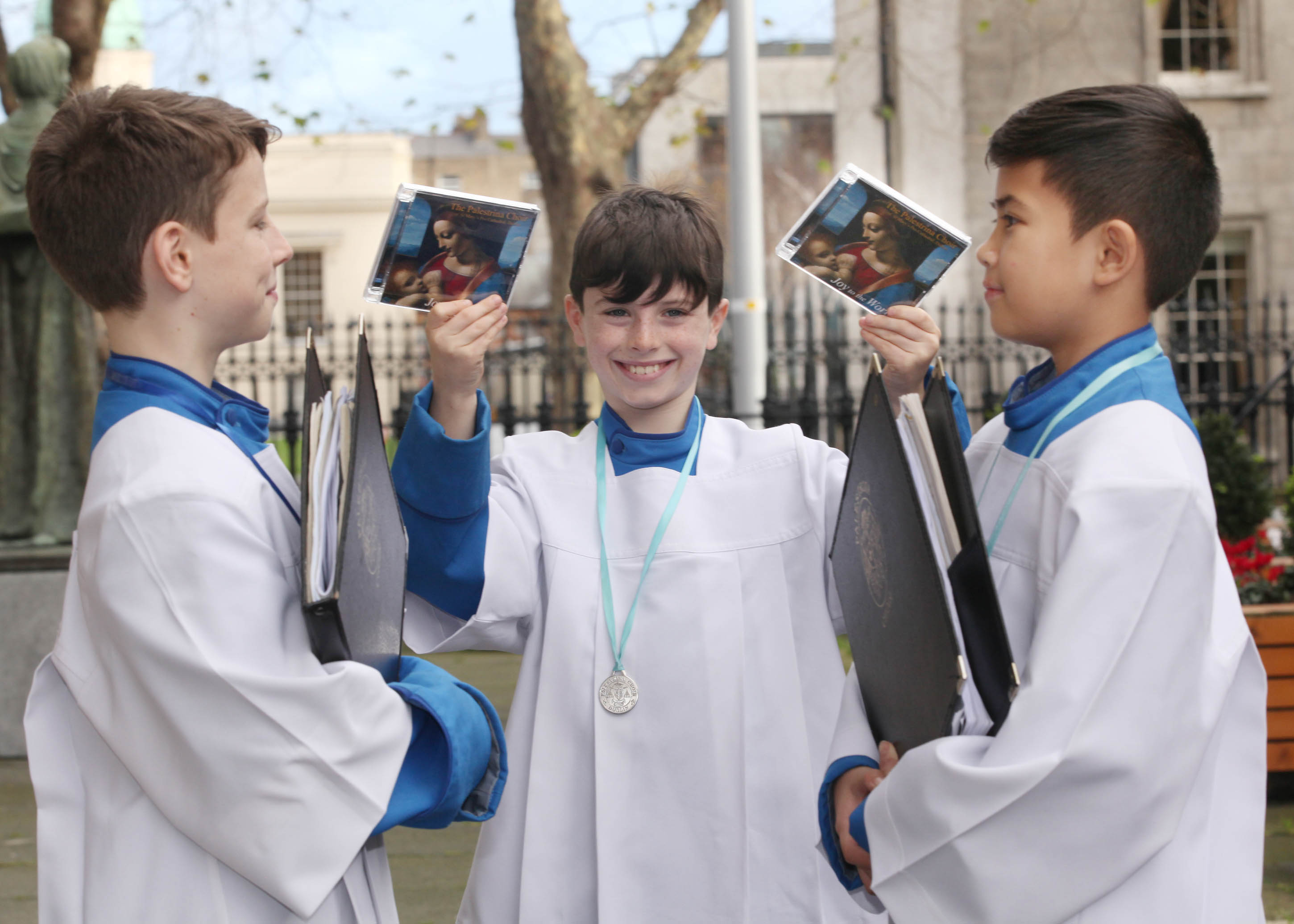 The Palestrina Choir, Dublin are delighted to announce the release of their latest CD, Joy to the World, featuring a selection of the world's best-loved Christmas carols and choral music for the festive season.
Recorded in the resplendent acoustic of the choir's home, Dublin's Pro-Cathedral, the album features timeless carols such as Silent Night, The First Nowell, Joy to the World, Adeste Fideles, modern compositions by Irish composers, and iconic choral pieces that are instantly evocative of the Christmas season. The CD follows several acclaimed releases in recent years, most notably their most popular disc, The Bells of the Angelus. This CD is a celebration of the most iconic and cherished Christmas pieces of all time.
The Palestrina Choir was founded in 1903 and since then has enjoyed an unbroken tradition of music making of the highest standards in the heart of Dublin's city center. Among the choir's alumni was Ireland's legendary tenor, John Count McCormack, and throughout the decades the choir has remained committed to the vocal training and music education of its boy choristers. The Choir has made an invaluable contribution to Ireland's musical landscape through its support of new Irish compositions, a fact that is underlined on this CD.
The Palestrina Choir, a jewel in Ireland's musical life for over one hundred years, have also earned a distinguished reputation internationally, receiving a Papal invitation from the Vatican to sing at mass celebrated by Pope Benedict XVI, among other prestigious invitations. The Choir enjoys a busy schedule in Ireland and has toured extensively throughout the United Kingdom, Europe, and the United States, performing at Carnegie Hall on their most recent American tour. Spring 2019 will see the choir embark on yet another US tour of the mid-west states.
Joy to the World features Ireland's renowned Palestrina Choir, conducted by Blánaid Murphy, joined by organist David Grealy and Dublin Brass. The CD is a treasury of Christmas music spanning almost five centuries. The CD is available from Tower Records to download on iTunes and from www.palestrinachoirdublin.ie.