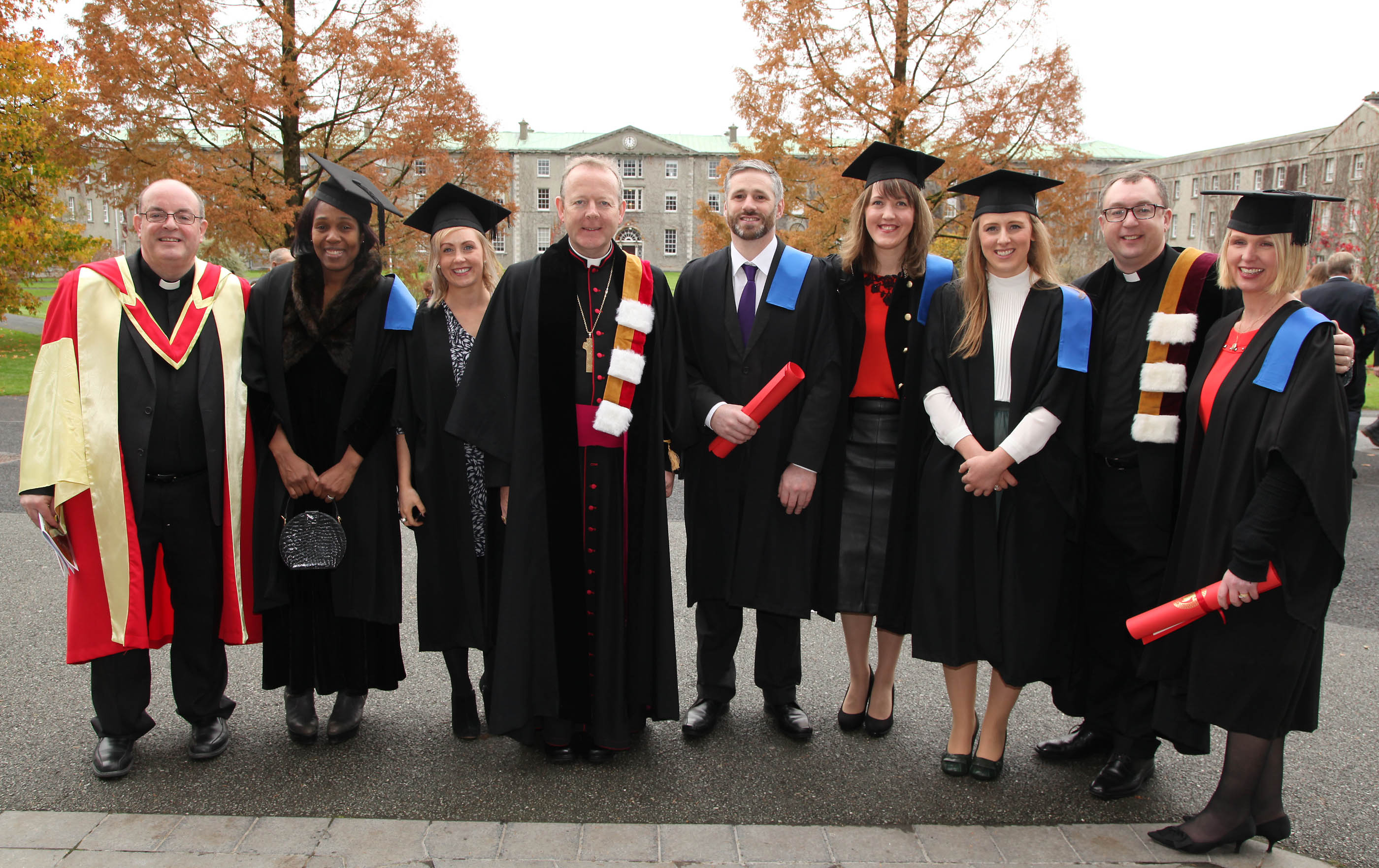 The 2017 graduation ceremony for Saint Patrick College, Maynooth, took place on Sunday 12 November. At the graduation, 241 lay, religious and seminary students received qualifications for their studies in Theology and Philosophy.
Archbishop Eamon Martin, Archbishop of Armagh and Chancellor of the Pontifical University, presided over the ceremony which took place in the College Chapel of Saint Patrick's College, Maynooth. Included in the 241 students were 24 Permanent Deacons who were the first to complete a diploma in Diaconal Studies.
Speaking at the graduation, Archbishop Martin said, "I encourage each of you not to see today as the end of your theological journey, but an overture to your participation in the mission of the Church."
The full text of Archbishop Martin's address can be found here.