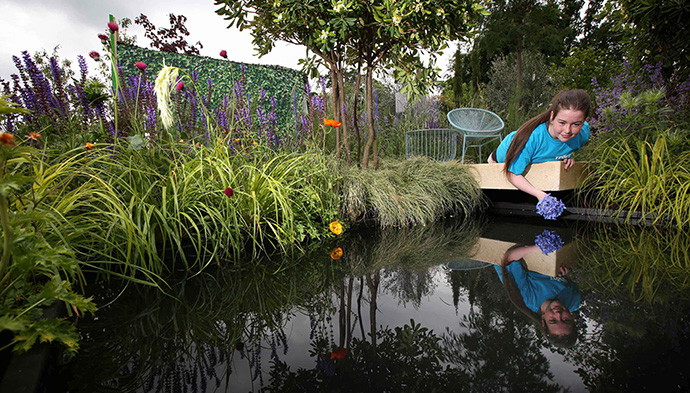 Trócaire has won a Silver Medal for its show garden at this year's Bloom festival in Phoenix Park, Dublin.
Trócaire's show garden highlights its work with communities fighting for their land rights in Central America.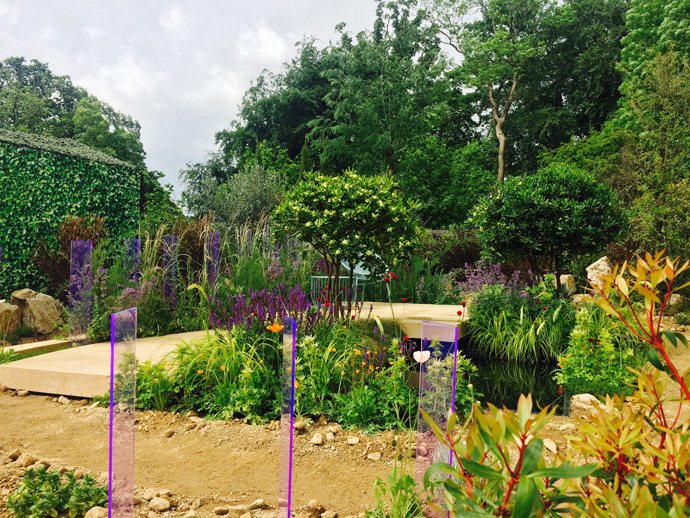 This is Trócaire's first time at Bloom, and its garden with a conscience also features a live art installation. The Bloom mural, designed by Wexford artist Yohan, illustrates loss of land and violence against indigenous communities in Guatemala and brings all the elements of the garden together. The piece of art will be created and completed over the five days of Bloom.
Bloom was launched by Bord Bia in 2007 primarily as a promotional vehicle for horticulture; providing a showcase for garden plants, garden design, construction, horticulture and gardening as a hobby. Based on similar successful formats such as the RHS Chelsea Flower Shows and RHS Hampton Court Palace shows, Bloom has numerous highly creative gardens and plant displays which are used to inspire and excite the public about gardening and garden design. Trócaire decided to get involved with a show garden at this year's festival to connect with a new audience and to discuss their work.
Following Bloom 2017, the garden will be installed near the Trócaire office in Maynooth, Co Kildare and will be named the Trócaire garden.
The garden is designed to demonstrate the ongoing struggle that many indigenous people are faced with when defending their land. Being an environmental defender in Central America is very dangerous with two people killed every week defending their land, forests and waterways from big international businesses. In 2015, there were 185 murders of people defending their lands, forests and rivers in 16 countries across the world; the deadliest year on record.
Facts and figures:
Global land deals in the last 10 years total 200 million hectares, equivalent to 25 times the size of the Ireland being sold or leased
High consumption living globally increases the demand for land. Vast swathes of vital rainforest are cleared every day to make way for palm oil production.
Palm oil prolongs shelf life of food – almost half of all products in supermarkets contain palm oil, including biscuits, ice cream, processed foods, cleaning products, cosmetics.
Most of the world's poor share three traits:
They live in rural areas – 75% of the world's poor live in rural areas
They rely on land, forests and agriculture to survive
They do not have legal control over the land and natural resources on which they depend.
For more see www.trocaire.org.
ENDS