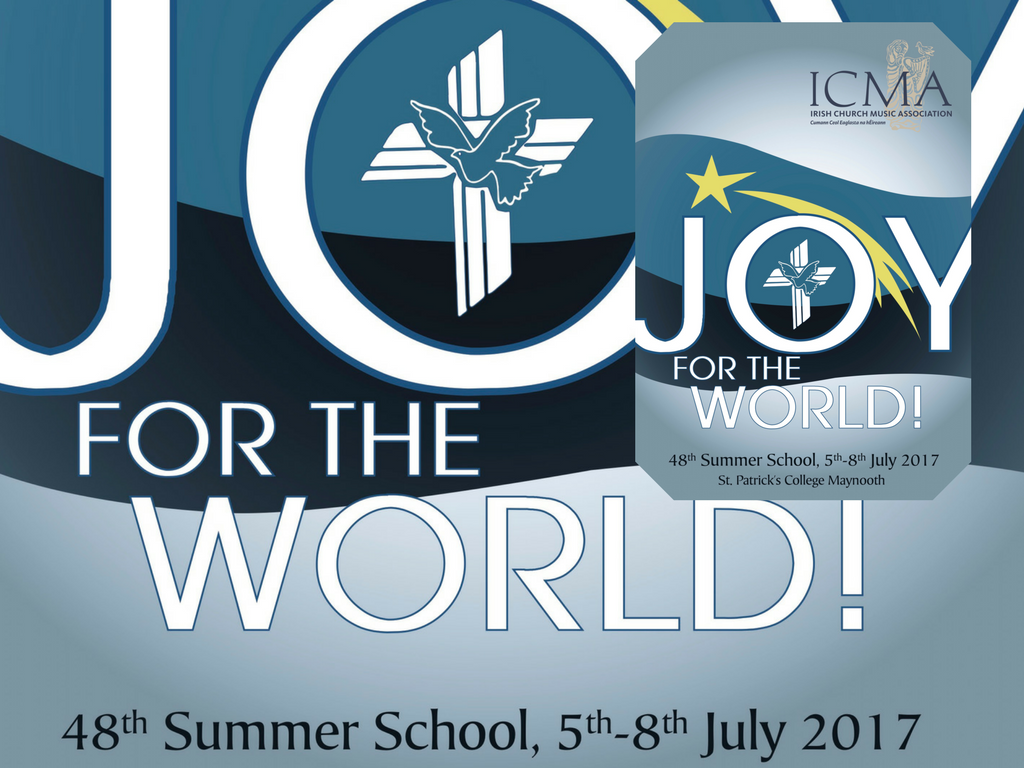 Bookings are now being taken for The Irish Church Music Association's 48th Summer School which will take place from 5 to 8 July 2017 in Saint Patrick's College, Maynooth, Co Kildare. The theme for the Summer School this year is Joy for the World!
This year's summer school music team includes: Orla Barry, Ephrem Feeley, Fr Liam Lawton, Sharon Lyons, Derek Mahady, Columba McCann OSB and Bernard Sexton.
Workshops at this year's summer school will include:
Music by Irish composers
Parish Cantor Training
World Meeting of Families 2018
Singing the Mystery of Faith.
There will also be a tutorial on choral singing and one on playing the organ. There will be a Youth Track as well featuring the New Generation Youth Choir. A new feature at this year's summer school is a dedicated structured dialogue session so that those involved in music ministry can have a chance to share ideas, concerns and to learn from each other.
In recent years the timing of the summer school has been changed to include a weekend. This change has greatly facilitated all those people who cannot take a week away from the workplace. This year's school begins on Wednesday 5 July and concludes on Saturday 9 July.
Click here to download the ICMA Summer School 2017 brochure.
For more information and booking please see www.irishchurchmusicassociation.com
ENDS