The Meaning of Lent
The English word 'Lent' comes from the Anglo-Saxon word Lencten, meaning 'Spring'. In other languages the word comes from the Latin, Quadragesima – a period of 40 days. In the Christian tradition the forty days is understood to refer to a time of intense prayer and preparation; we remember the biblical stories of Noah and the flood of 40 days, the forty years the Israelites spent wandering in the wilderness and Christ's forty day fast in the desert in preparation for his earthly ministry.
Ash Wednesday
Ash Wednesday marks the beginning of the Season of Lent. It is a season of penance, reflection, and fasting which prepares us for Christ's Resurrection on Easter Sunday.
Ash Wednesday is a day of fast and abstinence. In the readings today there is a great consciousness of our sinfulness, we we pray 'Have mercy on us, O Lord, for we have sinned'. There is also a sense that the time to repent and turn back is now. The Gospel tells us how to approach that renewal of our lives. It puts before us the remedy in prayer, fasting and almsgiving. These three strands of Lenten observance are as ancient as Christianity itself. There is no substitute for them. 'Fasting is the soul of prayer, mercy if the lifeblood of fasting. If we have not all three together, we have nothing,' says Saint Peter Chrysologus.
Why we receive ashes on Ash Wednesday
"Remember, Man is dust, and unto dust you shall return."
Ashes are a symbol of penance made sacramental by the blessing of the Church, and they help us develop a spirit of humility and sacrifice. The ashes are made from the blessed palms used in the Palm Sunday celebration of the previous year. The ashes are christened with Holy Water and are scented by exposure to incense. While the ashes symbolize penance and contrition, they are also a reminder that God is gracious and merciful to those who call on Him with repentant hearts. His Divine mercy is of utmost importance during the season of Lent, and the Church calls on us to seek that mercy during the entire Lenten season with reflection, prayer and penance.
Pope Francis' Message for Lent 2017
The theme of Pope Francis' message for Lent 2017 is 'The Word is a gift. Other persons are a gift'. In his message Pope Francis says, "Lent is a new beginning, a path leading to the certain goal of Easter, Christ's victory over death. This season urgently calls us to conversion. Christians are asked to return to God "with all their hearts" (Joel 2:12), to refuse to settle for mediocrity and to grow in friendship with the Lord. Jesus is the faithful friend who never abandons us. Even when we sin, he patiently awaits our return; by that patient expectation, he shows us his readiness to forgive (cf. Homily, 8 January 2016).
"Lent is a favourable season for deepening our spiritual life through the means of sanctification offered us by the Church: fasting, prayer and almsgiving. At the basis of everything is the word of God, which during this season we are invited to hear and ponder more deeply. I would now like to consider the parable of the rich man and Lazarus (cf. Lk 16:19-31). Let us find inspiration in this meaningful story, for it provides a key to understanding what we need to do in order to attain true happiness and eternal life. It exhorts us to sincere conversion."
Click here to read the full text of the Pope's message.
Diocesan and parish events for Lent 2017 on Facebook and Twitter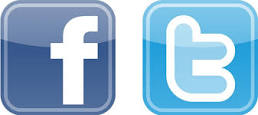 To follow events in dioceses and parishes for Lent 2017, please LIKE our Lent Facebook at the following link
You can also find out about events and initiatives for Lent 2017 on Twitter on @CatholicBishops, @CathNewsIreland and by using the hashtags #Lent and #Lent17
Instagram/Twitter challenge for Lent 2017
The #LiveLent initiative will take place on Twitter and Instagram and will involve short daily suggestions based on the theme of the Holy Father's Lenten message on how to best #LiveLent 2017. These will include suggestions on fasting, prayer and almsgiving, which are the three pillars of the Lenten season:
Prayer and scripture suggestions (prayer intentions including those of Pope Francis, prayers of intercession and Lenten prayers)
Opportunities for penance and fasting in our daily lives (fasting from gossip, fasting from negativity online, giving up certain foods for Lent, availing of the Sacrament of Reconciliation)
Suggestions of charitable acts (donating to Trócaire and other charities; Donating your time by volunteering or helping out within your own family, school, parish; and behaving in a charitable way towards all those we meet )
People are invited to take part using the hashtag #LiveLent and are encouraged to share with their own followers how they are putting these suggestions into action in their daily lives.
Follow the #LiveLent initiative on the Bishops' Instagram account 'CatholicBishps'.
Trócaire Lenten Campaign for 2017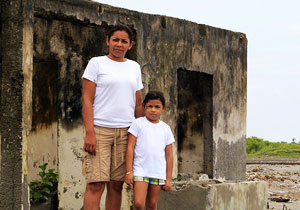 Trócaire's 2017 Lent resources draw on Trócaire's work with communities vulnerable to natural disasters in Honduras, and include 'Laudato Si' Reflections', a study guide with stations of the cross for use in your parish, community group or home during the Lenten period. Resources are available in both English and Irish.
Click here to download the resources and to read more about this year's campaign.
Mass readings for Lent
Click here to access the daily Mass readings for Lent 2017.
[Note: The readings are not archived and are active for the day you click on to them only.]
Messages and Pastoral Letters for Lent 2017
We will be sharing additional links to Lenten messages and pastoral letters from the bishops here as they become available.
Daily Lenten Prayer
Today Lord, I choose life,
I choose your love and the challenge to live it and share it,
I choose hope, even in moments of darkness,
I choose faith, accepting you as Lord and God,
I choose to let go of some part of my burdens,
day by day handing them over to you,
I choose to take hold of your strength and power ever more deeply in my life.
May this truly be for me a time of new life, of change, challenge and growth.
May I come to Easter with a heart open to dying with you
and rising to your new life, day by day.
Amen
ENDS