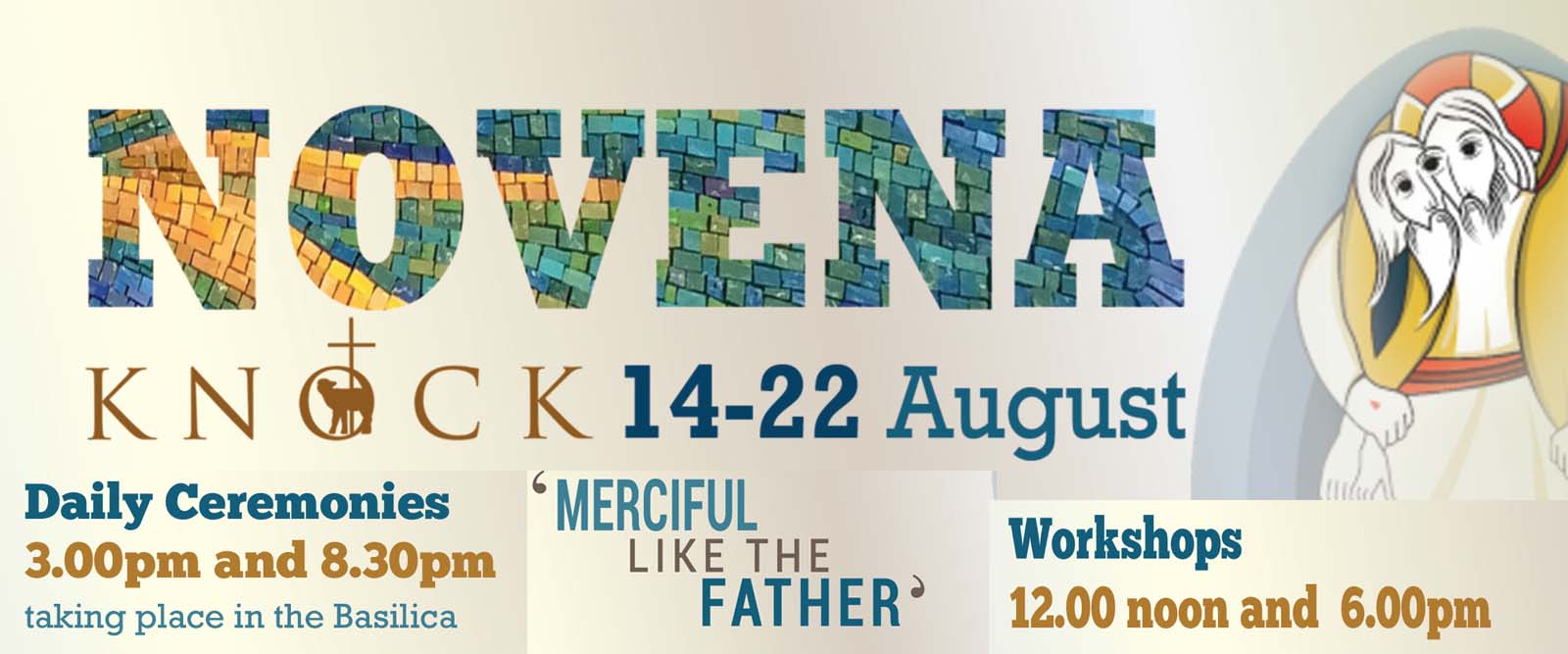 The annual novena will take place from 14 to 22 August at Our Lady's Shrine, Knock on the theme 'Merciful Like The Father', echoing the theme of the Jubilee Year of Mercy, which is taking place in the universal Church until 20 November 2016.
Daily ceremonies will be held in the Basilica at 3.00pm and 8.30pm and workshops will take place at 12noon and 6.00pm.
The 2016 novena will begin at the National Marian Shrine on Sunday 14 August with Bishop Michael Smith, Bishop of Meath, who will preach on the theme 'Merciful like the Father'.
On Saturday 20 August Bishop Philip Boyce, Bishop of Raphoe, will preach on 'The name of God is mercy'. On Sunday 21 August Bishop Kevin Doran, Bishop of Elphin, will preach on 'The Joy of the Gospel – no easy recipe' and on the same day Father Richard Gibbons, Rector of Knock Shrine will preach on 'Knock, an engagement with mercy'.
Workshops at the novena will focus on 'Mercy and Healing for People with Addictions', 'Forgiveness', 'Feed the hungry, shelter the homeless – challenge for today', 'God's love in family life – finding God in the messiness'. and other themes of mercy. Workshop presenters include Father Richard Leonard SJ, Australian Catholic Bishops' Conference; Ms Breda O'Brien, Teacher and Columnist; Rev Ruth Patterson, Director of Restoration Ministries; Father John Harris OP, Dominican; and Mr Gerard Smyth of the Saint Vincent de Paul Society.
For details of all the speakers and workshops please see www.knockshrine.ie and click here to watch a short promotional video for this year's Novena.
ENDS