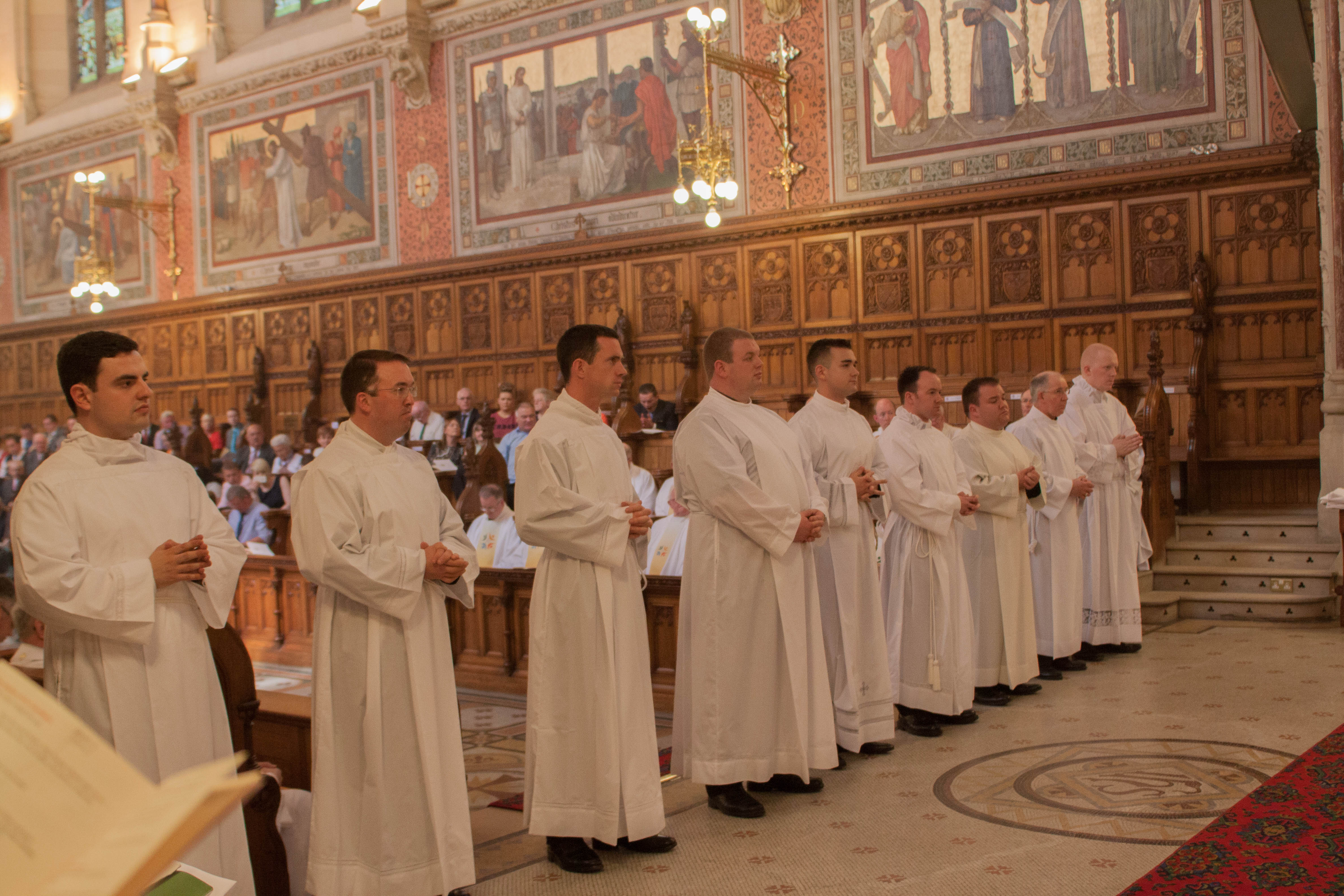 Congratulations to the nine seminarians who were ordained as deacons by Bishop William Crean, Bishop of Cloyne, on Sunday 29 May.
The deacons are:
Rev. Michael Byrne (

Dublin)

Rev. William Caulfield (Ferns)

Rev. Aidan Gallagher (Tuam)

Rev. Sean Jones (Kerry)

Rev. Declan Lohan (Galway)

Rev. John Magner (Cloyne)

Rev. Barry Matthews (Armagh)

Rev. Evan O'Brien (Cork & Ross)

Rev. David Vard (Kildare & Leighlin)
They will now continue further studies and are expected to be ordained to the priesthood in the summer of 2017.