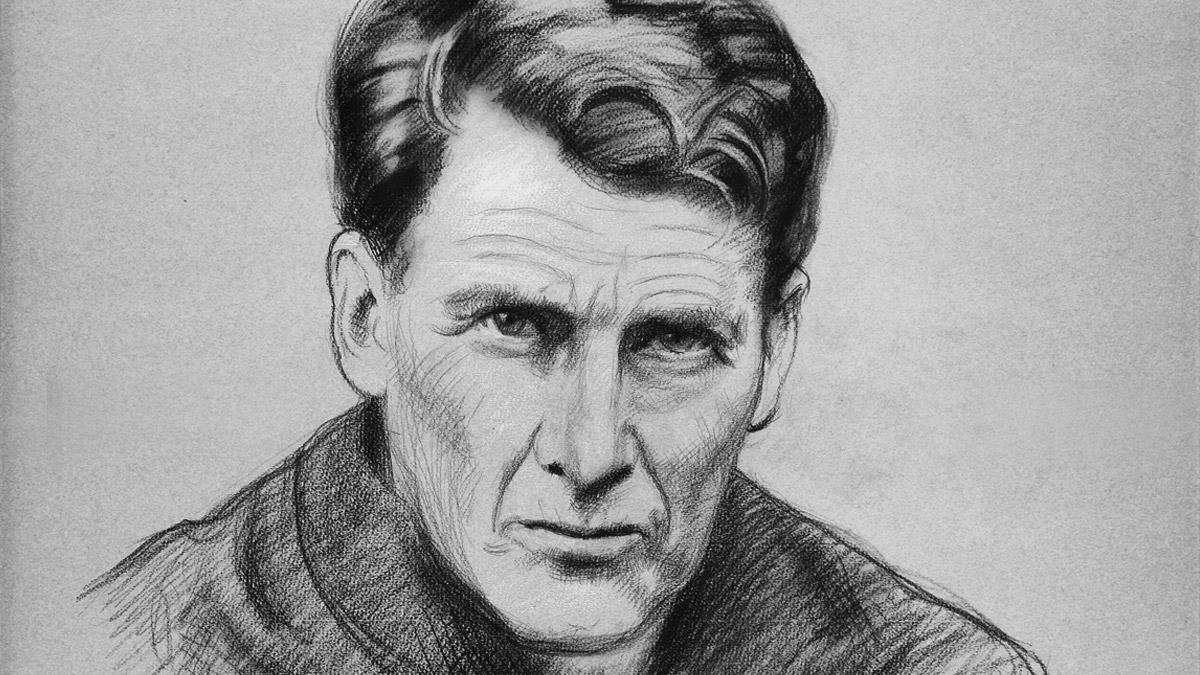 Pope Francis has approved the beatification of Venerable John Sullivan (1861-1933).  The Holy Father approved the decree that authenticated a miracle attributed to Father Sullivan at an audience with Cardinal Angelo Amato, the prefect of the Congregation for the Causes of Saints. Many miracles have been attributed to the Jesuit priest who was baptised into the Church of Ireland (his father's tradition) and who became a Roman Catholic (his mother's tradition) in the second half of his life.
His early education was at Portora Royal Enniskillen and Trinity College Dublin. Much of his priestly life was spent in Clongowes Wood College, Co. Kildare, where he had a reputation for sanctity among the schoolboys and the many local often poor people whom he visited. Word of his holy and healing ways spread around Ireland and to this day thousands visit his tomb in Gardiner St Church with deep devotion, praying for his help and intercession for healing.
Archbishop Martin and Archbishop Michael Jackson, the Church of Ireland Archbishop of Dublin have joined together on several occasions in prayer for Father John Sullivan at Gardiner Street Church in Dublin, which holds the John Sullivan cross.
Archbishop Diarmuid Martin, Archbishop of Dublin, has welcomed the news. He said: "John Sullivan was marked in a special way by a great care for the sick.  Reading his biographies is like reading a directory of the hospitals and the homes for the sick in the Dublin of his days.  There was nothing that would hold him back from visiting someone who was sick and who had asked for his prayers.  In his years in Clongowes College he would travel by bicycle or on foot when he heard the news of someone who was ill.   He was not a medical expert or a faith healer, but a man who through his own prayer and personal holiness was able to transmit to those he encountered something of the healing power and the Good News of Jesus Christ."
Archbishop Martin said John Sullivan's seeking for God led him towards the Catholic Church and then towards priestly ordination, but he never renounced the initial formation he had received in the tradition of the Church of Ireland "John Sullivan's faith was the product of two traditions and always remained so and was enriched by that fact.
Welcoming the news Archbishop Eamon Martin, Archbishop of Armagh, said:
 "It is wonderful news that Pope Francis has approved the decree that has authenticated a miracle attributed to Jesuit priest Father John Sullivan. I know that the news will be welcomed by all those, in Ireland and around the world, who have a devotion to him and who have been inspired by his ministry.

"Father Sullivan had great time for and devotion to the sick. He was a man who had a great gift of consolation and healing to those who were sick. In recalling his ministry to the sick today I was reminded of the words of Pope Francis in his message for the World Day of the Sick this year in which he said,

"let us ask Jesus in his mercy, to grant to all of us this same readiness to be serve those in need, and, in particular, our infirm brothers and sisters. At times this service can be tiring and burdensome, yet we are certain that the Lord will surely turn our human efforts into something divine. We too can be hands, arms and hearts which help God to perform his miracles, so often hidden".

"Father John Sullivan had that readiness to serve those who were in need. It is because of his reputation as a holy and healing person that so many people still visit his tomb in Gardiner Street Church in Dublin each year to pray for his intercession.

"In reflecting on Father Sullivan's dedication to those who were sick, I think of all those who minister to the sick today – hospital chaplains, nurses, doctors, carers and all those who quietly take care of a loved one who is suffering from ill health – and give thanks for their dedication.

"In particular I wish to pay tribute to the Jesuit community for their ministry in education and social justice in Ireland. I know that today's news will be warmly received by the Society of Jesus. I offer a prayer of thanks for the life of Father John Sullivan SJ and will continue to pray for the cause of his canonisation."
Bishop Denis Nulty, Bishop of Kildare and Leighlin said:  
"It is with great joy I learned that Pope Francis has approved the beatification of Venerable John Sullivan. This is truly great news for the Jesuit family, for the Kildare & Leighlin Diocesan family, particularly the parishes in the vicinity of Clongowes Wood College and the many thousands of lay faithful in Ireland and beyond who have great faith in the healing powers of this Jesuit priest. Stories abound of Fr. John Sullivan traversing huge journeys, hitching a lift, going by bicycle or travelling by foot to attend the sick and dying in the locality around Clongowes Wood College in the parish of Clane. He was known for his own sense of deep personal prayer which led to his being the instrument of healing and mercy for so many. I know both the students, past and present as well as the staff of Clongowes hold John Sullivan in revered affection.

"I fondly recall my celebrating the Annual John Sullivan Mass in Clongowes last year. It is held each year, proximate to the date of his birth – May 8th. In the homily that afternoon I wondered what might be the message of John Sullivan for the Ireland of today? I referred to the tragic incident involving his brother Robert. Fergal McGrath, Sullivan's great biographer wrote in minute detail. On October 16th, 1877 Robert at the age of twenty-four, while the family were holidaying in Killiney, went out sailing in Dublin Bay with two younger friends, John and Constance Exham.

"McGrath tells us "they brought a gun to amuse themselves by shooting at seagulls, and Robert had on a heavy cartridge-belt"[1]. The boat capsized, Robert gave one of the oars to Constance so that she might be saved; she was dead by the time rescuers reached the site. John Exham survived, but Robert Sullivan sadly sank into the water, weighed down by the cartridge belt – his body was never found, despite the family employing the services of a diver to search. I wondered then, and repeat today, might John Sullivan be a comfort to the many families who have lost loved ones in death? Might John Sullivan, who must have known the pain of losing a brother in the prime of his youth and never finding a body to bury, offer some comfort to heartbroken parents and siblings today?

"I very much look forward to celebrating this announcement by Pope Francis of Venerable John Sullivan becoming Blessed at the Annual Mass of Thanksgiving in Clongowes Wood College on Sunday 8 May at 3pm. I thank Cait Cullen and her team who have faithfully kept the flame of Venerable, soon to be Blessed, John Sullivan, lit all these years. The Mass will include the anointing of the sick and the Blessing with the Cross of John Sullivan. In this Jubilee Year of Mercy, it is very interesting to see someone recognized in our church, for whom devotion to his Cross is central to the promotion of his cause. Regarding the mercy of God, John Sullivan said: "God always leaves the door unlatched"[2]. It's up to us to walk through that door. For many people the cross represents suffering and sickness in their lives; my prayer is that this announcement by Pope Francis will bring them great hope and encouragement, no matter what cross they carry."
Father Conor Harper SJ, Vice Postulator for the cause of Father John Sullivan said the long awaited news will delight many of the friends of John Sullivan throughout the world but especially here in Ireland. "What is remarkable about Father John Sullivan", he adds, "has been the manner in which he is remembered and revered in the two Christian traditions that were so dear to him, the Roman Catholic and the Protestant. Our Church of Ireland friends join us in celebration."
Also commenting on the news, Church of Ireland Archbishop Michael Jackson said, "The holiness of the life of John Sullivan SJ has touched and inspired countless people in Ireland and internationally. We in the Church of Ireland give thanks for the public recognition of holiness, humility and service of humanity on the part of John Sullivan. We rejoice in the fact that, as well as living a life that honoured God and the Jesuit Order, he spent half of his life as a member of the Church of Ireland. In this sense the recognition of his holiness has a strong ecumenical feel to it as he never rejected the influence of the Anglican tradition on his spiritual flourishing. Members of Portora Royal School, where John Sullivan was educated will also rejoice on this day."
More information on the life and works of John Sullivan is available at frjohnsullivan.ie/ and at gardinerstreetparish.ie
ENDS