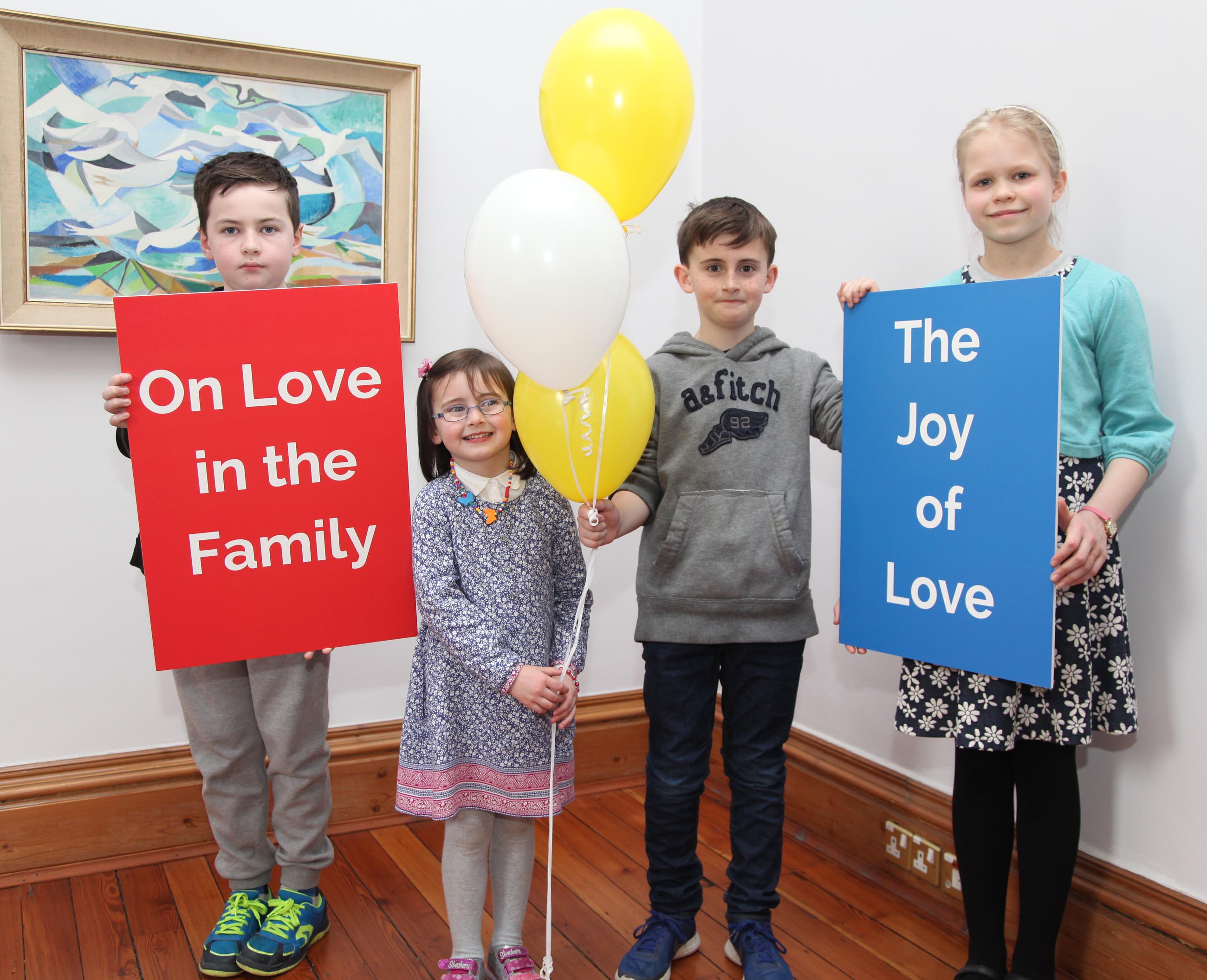 The second Apostolic Exhortation of Pope Francis has been published today, Friday 8 April 2016. Amoris Laetitia (The Joy of Love) is Pope Francis' Post-Synodal Apostolic Exhortation on Love in the Family.
Amoris Laetitia runs to 261 pages and is divided into nine chapters as follows:
Chapter One – In The Light The Word
Chapter 2 – The Experiences And Challenges Of Families
Chapter 3 – Looking To Jesus: The Vocation Of The Family
Chapter 4 – Love In Marriage
Chapter 5 – Love Made Fruitful
Chapter 6 – Some Pastoral Perspectives
Chapter 7 – Towards A Better Education Of Children
Chapter 8 – Accompanying, Discerning And Integrating Weakness
Chapter 9 – The Spirituality Of Marriage And The Family
Amoris Laetitia is being presented this morning in the Vatican by Cardinal Christoph Schönborn, O.P., Archbishop of Vienna, Cardinal Lorenzo Baldisseri, General Secretary of the Synod of Bishops, and by the married couple Professor Francesco Miano, lecturer in moral philosophy at the University of Rome, and Professor Giuseppina De Simone Miano, lecturer in philosophy at the Theological Faculty of Southern Italy in Naples. The press conference can be watched live on www.vatican.va.
Downloads
Statements welcoming the publication of Amoris Laetitia 
Click on image below for full set of official photos from launch of Amoris Laetitia
Pope Francis' Prayer to the Holy Family (which he shares at the end of Amoris Laetitia)
Jesus, Mary and Joseph,
in you we contemplate
the splendour of true love;
to you we turn with trust.
Holy Family of Nazareth,
grant that our families too
may be places of communion and prayer,
authentic schools of the Gospel
and small domestic churches.
Holy Family of Nazareth,
may families never again experience
violence, rejection and division;
may all who have been hurt or scandalized
find ready comfort and healing.
Holy Family of Nazareth,
make us once more mindful
of the sacredness and inviolability of the family,
and its beauty in God's plan.
Jesus, Mary and Joseph,
graciously hear our prayer.
Amen
ENDS