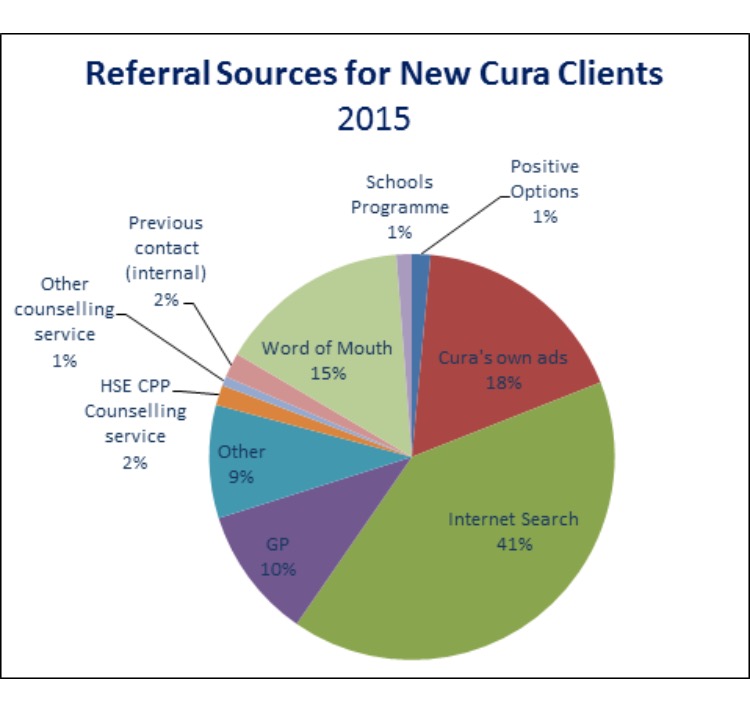 In response to changing trends in access to, and in the take-up of services, Cura Crisis Pregnancy Support Services has announced the restructuring of its services designed to continue to meet the contemporary needs of clients, while maintaining Cura's caring, compassionate and professional approach.
Commenting on these changes the President of Cura, Bishop Éamonn Walsh, said, "As we enter our fortieth year, Cura has undertaken a strategic review to evaluate how best to meet the access needs of our clients in an environment which is very different to that of 1977.  The client is at the centre of our work and Cura must continue to be accessible to all clients.
"In response, the operational structure of Cura service provision will be changing to continue to meet the needs of our clients.  All Cura services, including drop-in services, will now be delivered through four main Service Hubs, in Dublin, Cork, Galway and Waterford.  Service Hubs will be located in key urban areas, where we have identified an ongoing demand for drop-in face-to-face services.  In addition Cura Outreach Centres, are to be located in Sligo, Tallaght, and the Dundalk/Monaghan area.  Over the coming months Kilkenny, Tralee, Ennis, Thurles, Limerick, Athlone and Wexford centres will close.  All Cura services will continue to be available in these areas by appointment through the nearest Cura Service Hub."
Ms Louise Graham, National Coordinator of Cura said, "Cura's commitment is to ensure immediate access to services.  In today's world, this means an increased focus on telephone and online presence.  In 2015 79% of Cura clients were under the age of 35, so our review focused on trends in both behavioural change of clients in terms of access to services, and on the take-up of services.   As well as improving accessibility, Cura analysed various sources of referral to its services and, unsurprisingly, there has been an exponential increase in online contact as website visits have increased by 250% from 10,563 in 2013 to 26,342 in 2015.  Inversely, between 2011 and 2015, there has been a 25% drop in face-to-face client contacts from (848 to 622).  At 41%, the internet is by far the single greatest referral source for new Cura clients, with over half of new-users visiting the site via tablet or smartphone.
"Similarly, there has been a relative increase in incoming calls to our national helpline, with a 33% increase in call volume in 2015 when compared with the 1,200 calls received in 2014."
Bishop Walsh said, "These changing trends in accessibility, and in the take up of services, have informed the design of the new Cura structure.  Since our establishment, Cura support services have reached out to thousands of women who experience crisis and unplanned pregnancy, and have done so in a sensitive and professional manner while remaining true to our Catholic ethos and values, of respect for life from the moment of conception.  Today's announcement underpins Cura's commitment to continue to evolve to care for our clients' needs, but we do so in a radically different Ireland from where we set out."
Notes for Editors
Cura services are free, confidential and available during drop in times or by appointment.  Cura can be contacted by email

[email protected]

, on cura.ie and through the helpline 1850 622 626 which is answered by trained counsellors.  The helpline is open from 9.00am to 7.00pm Mondays, Tuesdays and Fridays, from 9.00am to 9.00pm Wednesdays and Thursdays, and from 10.00am to 2.00pm each Saturday.
Cura is funded by the Health Service Executive Sexual Health and Crisis Pregnancy Programme, by contributions of the Irish Catholic Bishops' Conference, and from individual dioceses.
See below key charts, graphs and table relating to trends in both behavioural change of Cura clients in terms of access to services, and on the take-up of services: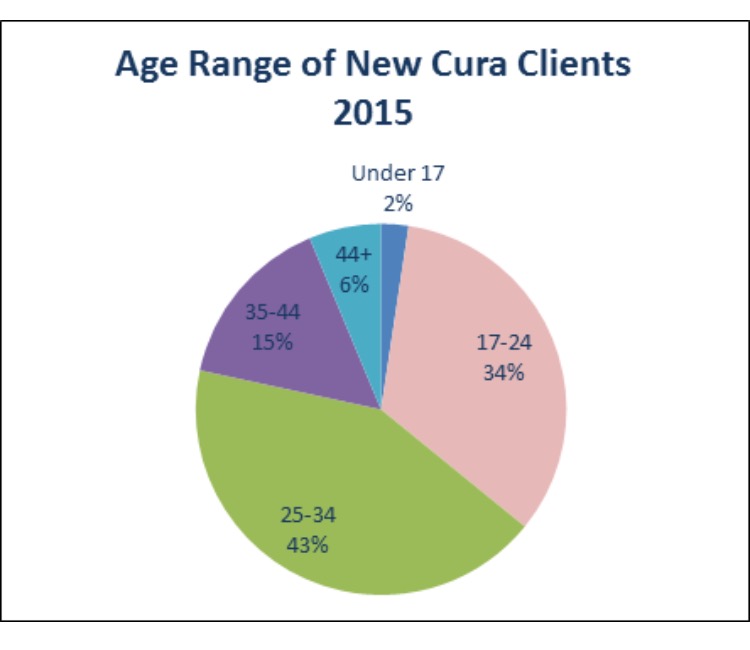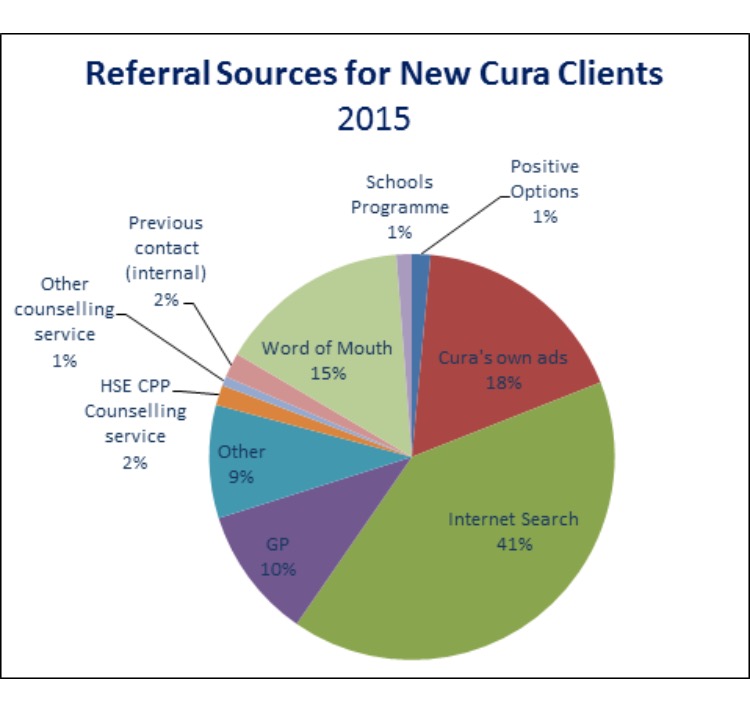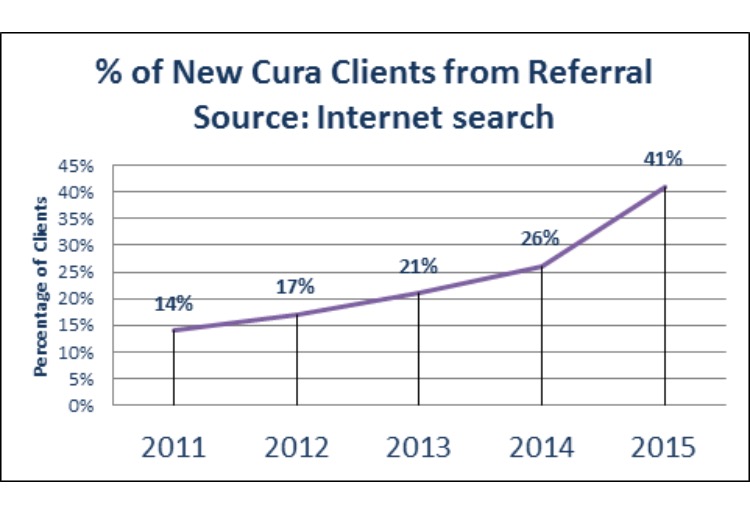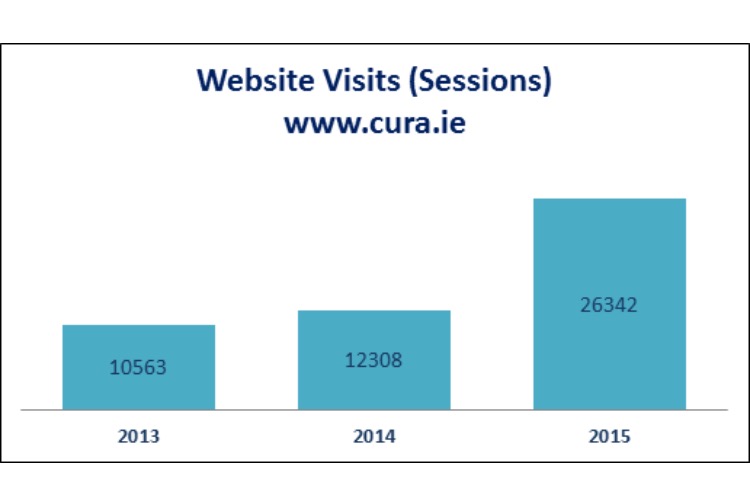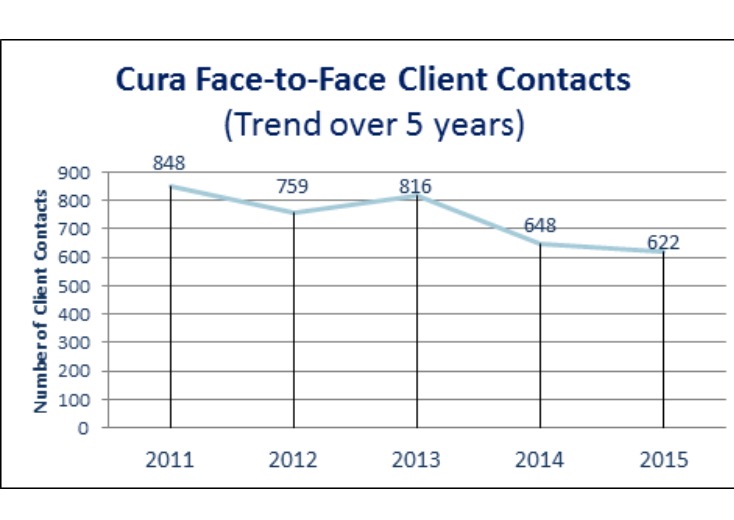 ENDS                                                    
For media contact: Catholic Communications Office Maynooth: Martin Long 00353 (0) 86 172 7678 and Brenda Drumm 00353 (0) 87 310 4444