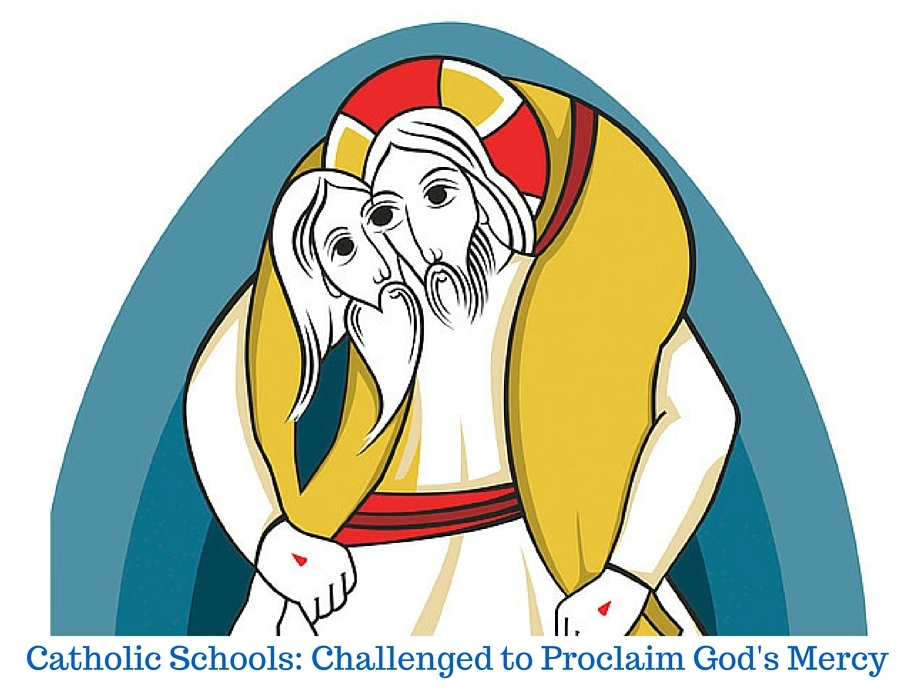 Click here to watch the Mass broadcast from the RTÉ studios in Donnybrook in Dublin to mark the beginning of Catholic Schools Week 2016.
In his homily for the Mass Bishop Brendan Kelly of Achonry said: The word Mercy is a beautiful word.  The Latin word is "Misericordia".  This literally means "having a heart for the misery that's in our world".  That misery is everywhere, clearly.  We have all felt it in our own lives and it is all around us.  Every child has shed bitter tears.  To have a heart for all of this is the most positive and critical thing we can teach our children.  If we do, then they will be able to reach out and bring comfort to others; and on top of that they will be able to cope with and accept any misery that visits themselves.
The theme for Catholic Schools Week this year is "Catholic Schools: Challenged to Proclaim God's Mercy".  A 16 year old student on spotting a notice on her school notice board announcing this theme last week remarked to a teacher close by, "Who's challenging us?"  Now there's a question.  If we are to be "Faith" schools, "Catholic" schools, then surely we believe so strongly in our students that we do in fact challenge them, and call them forth to do what the Act of Contrition we teach them for 1st Holy Communion says: Help me to live like Jesus.  Jesus is the Mercy of God incarnate.  He gave and gave up everything for the sake of our happiness.
Click here to download resources for Catholic Schools Week 2016 for the school, parish and home.