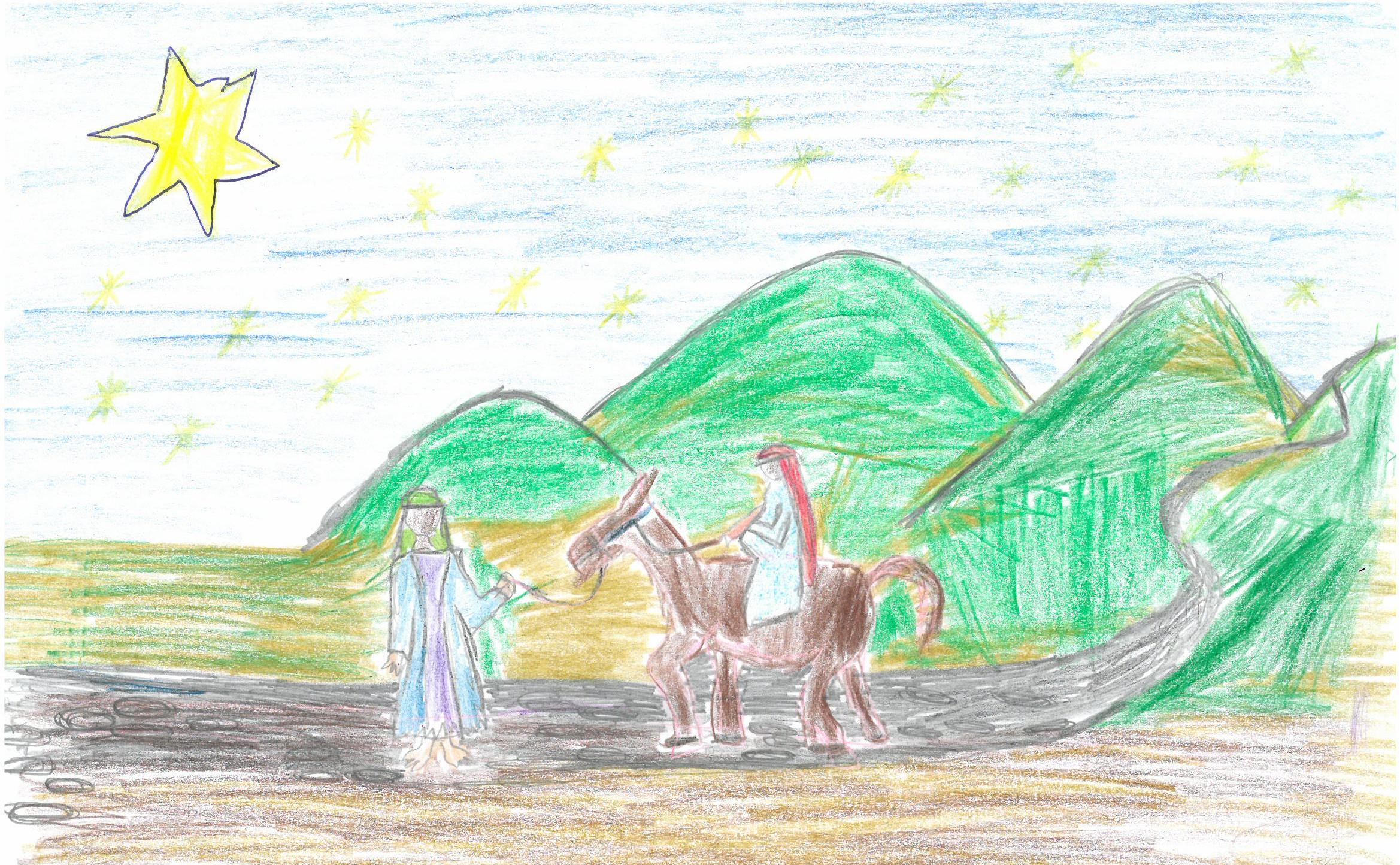 Below you will find bishops' messages for Christmas 2015. This page will be updated as additional messages become available:
23 December 2015: Bishop John Fleming, Bishop of Killala 
Christmas calls us once again to focus on the spring of hope, when the birth of a child, named Jesus, assures us of the triumph of the love of God over human sinfulness and the healing power of God over the brokenness of our lives.  Nature itself reflects this victory.  In these cold, dark days of mid-winter the cold which we experience is giving a kick start to the flowers which will herald the joy of spring with snowdrops, daffodils and tulips.  Therefore, in this season of darkness, shoots of hope are already on the way.
Click here to read the full message
22 December 2015: Bishop Denis Nulty, Bishop of Kildare and Leighlin 
I am so conscious this year of people in our church, people in our diocese, who on this Christmas Day will feel very alone.  Maybe you buried a son or daughter in the past year; perhaps you faced the loss of work or the uncertainty of ill health or you just live with a feeling of being forgotten, misunderstood, disconnected.  I want to assure you, you are not alone.  Like Mary, while the angel left her, his presence remained with her for the rest of her life.  Sometimes we light a candle, we offer a prayer for one intention or another and feel despondent if that prayer isn't answered.  There were many moments during Mary's arduous faith journey when she could have given up, many moments when she persevered, because of the angel's visit all those years back.  Let us rejoice when our prayers are answered, but let us keep faith when we seem so alone.
Click here to read the full message.
22 December 2015: Joint Christmas Message from the Bishops of Clogher 
The birth of Christ and the circumstances of his life challenges us to be in solidarity with the oppressed, the marginalised and "expendable" people of our own day.
Click here to read the full message
22 December 2015: Bishop Noel Treanor, Bishop of Down and Connor 
The plan of God's salvation, the economy of salvation, continues to be fulfilled in our present history.  Motivated by the Life, Death and Resurrection of Christ, gifted by the Holy Spirit and strengthened in both Word and Sacrament, those who live out the life of faith today in conditions of a living martyrdom, are a shining star of hope and encouragement especially in the midst of suffering, conflict and despair.  They live and walk among us here in Northern Ireland.
Click here to read the full message.
22 December 2015: Bishop Francis Duffy, Bishop of Ardagh and Clonmacnois
2015 was a significant year for the diocese of Ardagh and Clonmacnois with the rededication of Saint Mel's Cathedral.  At the ceremony in May 2015 Bishop Colm expressed his hope that the cathedral will be "a place where all will feel welcome, especially those who come with heavy hearts and those searching for answers to questions for which the world has no solutions".
Click here to read the full message
22 December 2015: Bishop Philip Boyce, Bishop of Raphoe 
We celebrate the coming of God's Son into our world as a Saviour.  His birth has changed the course of human history.

A new Star led the Wise Men from the East to Jerusalem and then on to Bethlehem, where they found the Child with Mary his Mother.  They fell down on their knees and worshipped Him.  No new star would go unnoticed nowadays, but not everyone is led to Bethlehem and to a Saviour.

This is the meaning of Christmas and the real reason for our celebrations: He came to save us.  He is God in human flesh, the Unseen made visible, the all-powerful placed at our mercy, the 'Creator in a cradle'.  To remind us of this fact, it is important to have a Crib in our homes and streets, and not simply a tree.
Click here to read the full message.
22 December 2015: Bishop Michael Smith, Bishop of Meath
The birth of Jesus points to a hope that reaches beyond ourselves, reaches into the heart of God.  This is not simply an emotional or sentimental matter.  It reminds us that every human life is touched by God.  Every human life, whatever one's nationality or race or creed, is graced by God. God desires to pitch His tent among us.  We glimpse the merciful love of God most vividly as He lays on the manger, surrounded by those who heard the voice of God and believed.
Click here to read the full message
22 December 2015: Bishop Donal McKeown, Bishop of Derry 
The Christmas story is not just a nice tale about distant events, a story that the child in each of us still loves.  It is a carefully crafted adult story.  It says that healing in society is possible.  And it says that healing will not come from a God of guts and guns but from a defenceless child.  Peace will come, not from the victory of the righteous heroes but from those who love and give.  Peace involves the defence of the other and not the success of me.
Click here to read the full message
21 December 2015: Bishop Kevin Doran, Bishop of Elphin 
There seems to be no reason why faith in God should be in any way at odds with a modern democratic republic. Ultimately, it comes down to whether the people of the Republic have "opened the doors" of their hearts to God. Good Christians will always be good citizens.
Click here to read the full message
20 December 2015: Archbishop Eamon Martin 
Click here to watch a video message from Archbishop Eamon Martin for Christmas 2015.
18 December 2015: Joint Christmas message from the Bishops of Cork 
Our celebrations this year take place against the background of fear and instability following terrorist attacks in Paris, war throughout the Middle East, and heightened international tensions as a result. We remember especially all victims of violence and war.

The Christmas message of the angels was a promise of 'peace on earth.' Jesus Christ is 'the Prince of Peace.' In his name we are all called to work for peace, starting with ourselves in our own place and among our neighbours. Jesus Christ, the Prince of Peace, asks us to love our neighbour. This is not simply about 'the person next door' or someone we already know. In Christianity 'our neighbour' is often the person we do not know, a stranger, and someone we see as very different from ourselves. Understanding this is the beginning of peace-making. It is also the starting point for our reflection about how we approach one of the main human tragedies spilling over from the Middle East: refugees from war and asylum seekers – our neighbours – who seek to live among us in peace and security.
Click here for the full message.
15 December 2015: Joint Christmas 2015 message from the Archbishops of Armagh, the Most Revd Richard Clarke and the Most Revd Eamon Martin
Hope is the opposite of despair and yet it is more than simply a desire for something better.  Hope is a fundamental Christian quality, but it is never an individualistic thing.  We should not wish simply for hope for ourselves, that things will turn out well for us or for those we like or love.  Hope is something we are called to bring into the world in the name of Christ.  If we are to be people of hope, we are also to be agents of hope.  When we follow the call of Christ and seek to bring hope into the lives of others – material as well as spiritual hope – we then have grounds for real hope.  What we do for others – in simple ways, or sometimes demanding ways – is sowing hope for the future.
Click here for the full message.