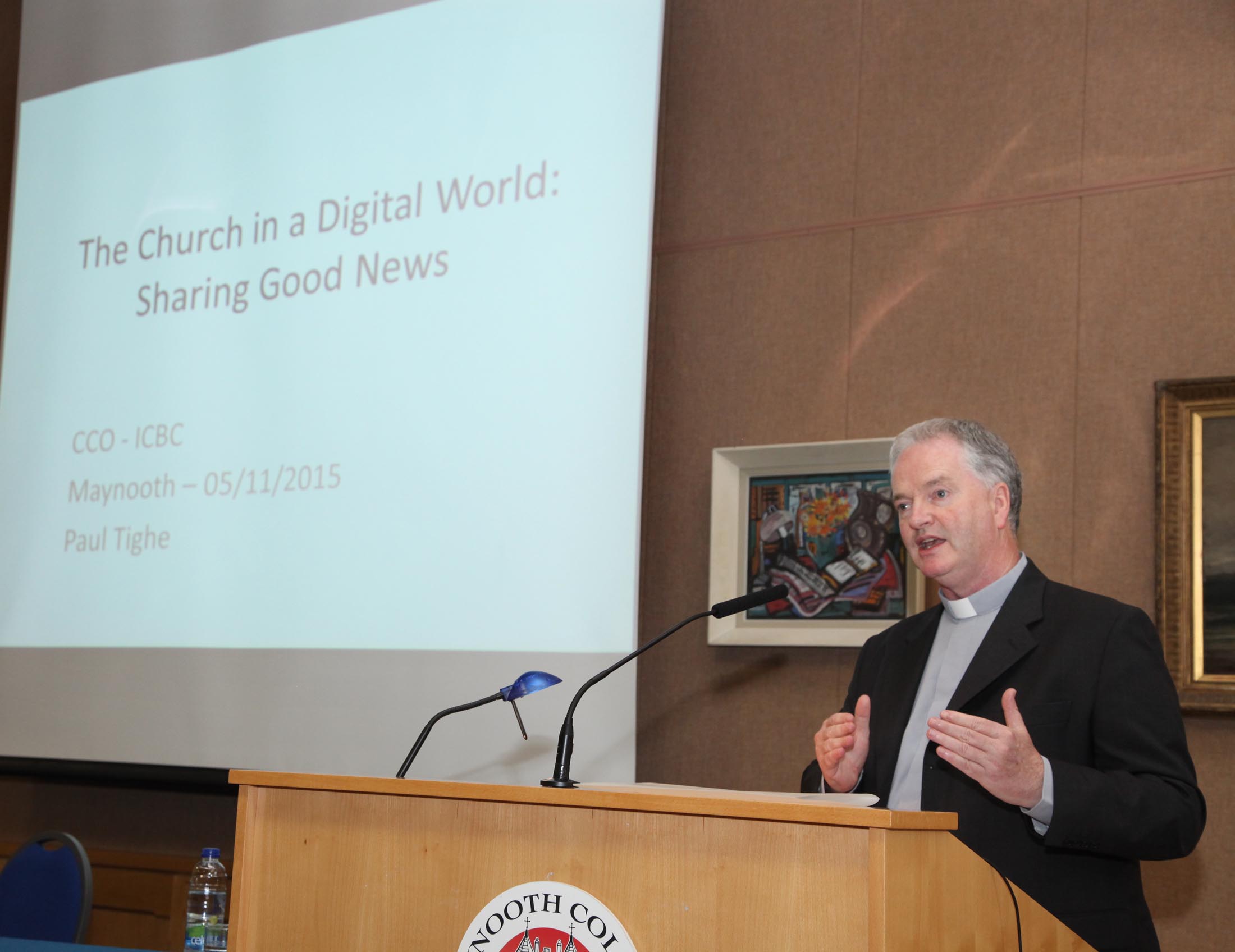 The Holy See has today announced the appointment by Pope Francis of Mgr Paul Tighe, a Dublin diocesan priest, as titular Bishop of Drivastrum and Adjunct Secretary of the Pontifical Council for Culture.   Monsignor Paul Tighe is currently Secretary of the Pontifical Council for Social Communications.
The Pontifical Council for Culture traces its origins to the Second Vatican Council and the Church's opening to the different forms of contemporary culture.
The Archbishop of Dublin, Diarmuid Martin, congratulated Mgr. Tighe on his new appointment. He said Mgr. Tighe is a person of integrity and competence, whose innovation in media relations has made a significant impact in the Church around the world.
In his eight years at the Pontifical Council for Social Communications, Mgr Tighe spoke in many countries encouraging and supporting local Dioceses in promoting the work of the Church in an ever changing media environment.
Just two months ago he addressed representatives of the Irish Episcopal Conference, diocesan communications officers and national and religions media in Maynooth on the occasion of the 40th Anniversary of the Catholic Communications Office.  He delivered the keynote address on the theme 'The Church in a Digital World – Sharing Good News'.
Just over a year ago, Mgr. Tighe was appointed Secretary of a working group to reform Vatican media, chaired by former BBC Trust Chairperson, Lord Chris Patten which led to the establishment in July of a new Secretariat for Communications to oversee the all of the Vatican's communications offices.
Mons. Paul Tighe was born on the 12th February 1958. He attended the De La Salle Primary School, Navan and completed his secondary education at Summerhill College, Sligo.  He graduated from University College Dublin in 1979 with a degree in Civil Law. Having studied for the priesthood at Holy Cross College, Dublin and at the Pontifical Irish College in Rome, he was ordained a priest of the Dublin Diocese in 1983.
His first appointment was as parish chaplain and teacher in Ballyfermot.  Subsequently, he was assigned to study Moral Theology at the Pontifical Gregorian University in Rome.
In 1990, he was appointed as a Lecturer in Moral Theology at the Mater Dei Institute of Education in Dublin and at Holy Cross College.  He was appointed head of the Theology department in 2000.
In 2004, he was named as Director of the Communications Office of Dublin Diocese.  In 2005, he established the Office for Public Affairs which aimed to promote the engagement of the Diocese with public institutions and civic society.
In November of that year Pope Benedict announced his appointment as Secretary of the Pontifical Council for Social Communications.
Archbishop Diarmuid Martin noted that the appointment was a sign of the personal appreciation of Pope Francis for the work of Mgr Tighe.  He also noted the important contribution that Bishop-elect Tighe had made to the work of the Archdiocese of Dublin and the Church in Ireland before his appointment to Rome.  He extended congratulations to Mgr Tighe's mother and his family.