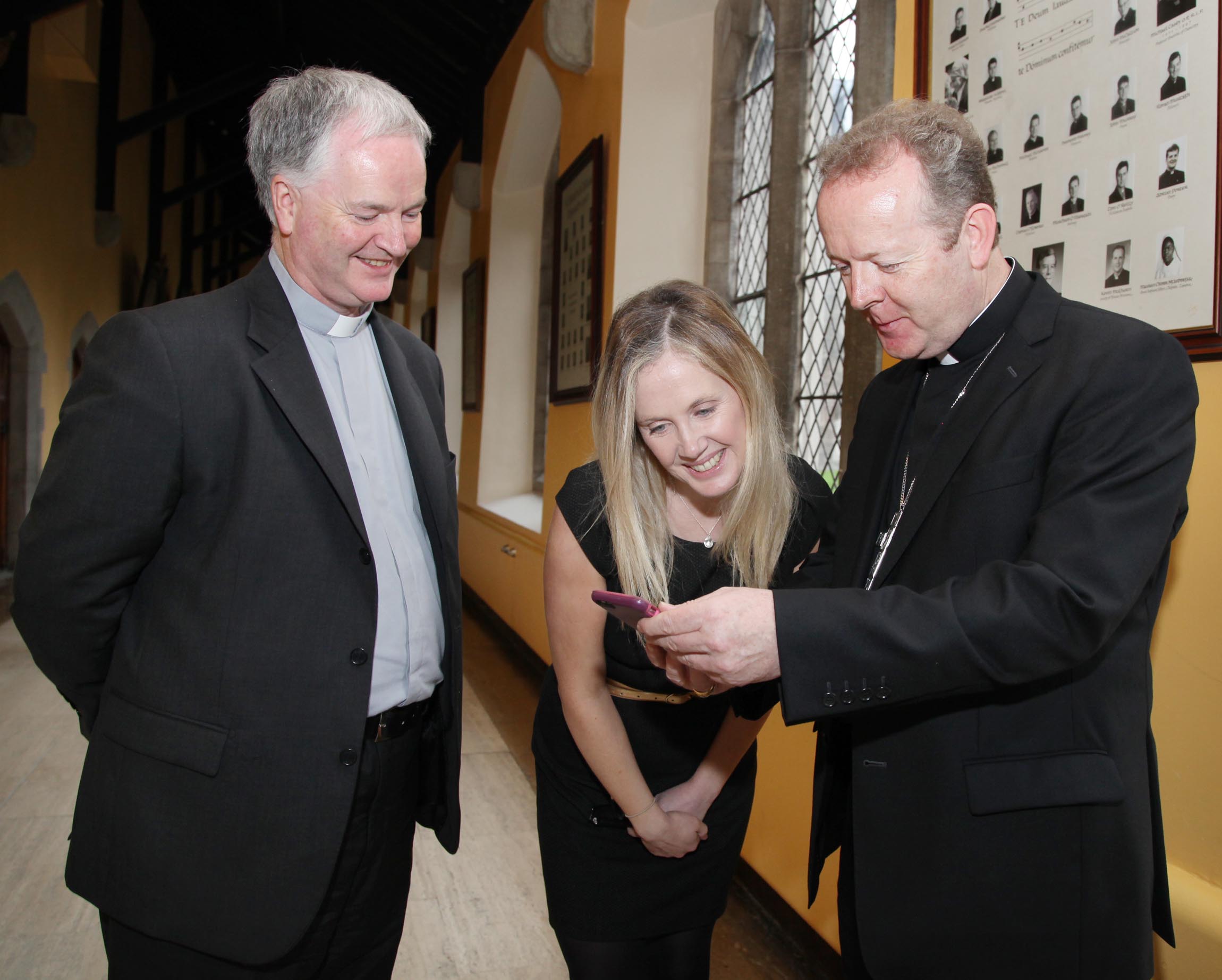 The Catholic Communications Office of the Irish Catholic Bishops' Conference marked its 40th anniversary today with a conference which it jointly hosted with Saint Patrick's College Maynooth. The conference was attended by those involved in Church communications, those with an interest in communications and members of the media. The opening address at the conference was delivered by Archbishop Eamon Martin, Archbishop of Armagh and Primate of All Ireland. Monsignor Paul Tighe, Secretary of the Pontifical Council for Social Communications, delivered the keynote address on the theme 'The Church in a Digital World – Sharing Good News'. Father Tom Casey SJ delivered an address on 'the creative and destructive power of words'. In a special communications Witness session three students offered a personal reflection on someone who has inspired them in how they communicate the gospel. The conference was chaired by Ms Audrey Carville of RTÉ.
Click below for the following:
Archbishop Eamon Martin's Opening Address
Monsignor Paul Tighe Keynote Address
audio only (available on our Audioboom page)
Father Tom Casey Address
Communications Witness Session
Brendan Marshall
Eileen O'Driscoll
Conor Gannon
Audio versions only (coming soon)
A selection of images is also available on our FLICKR page.