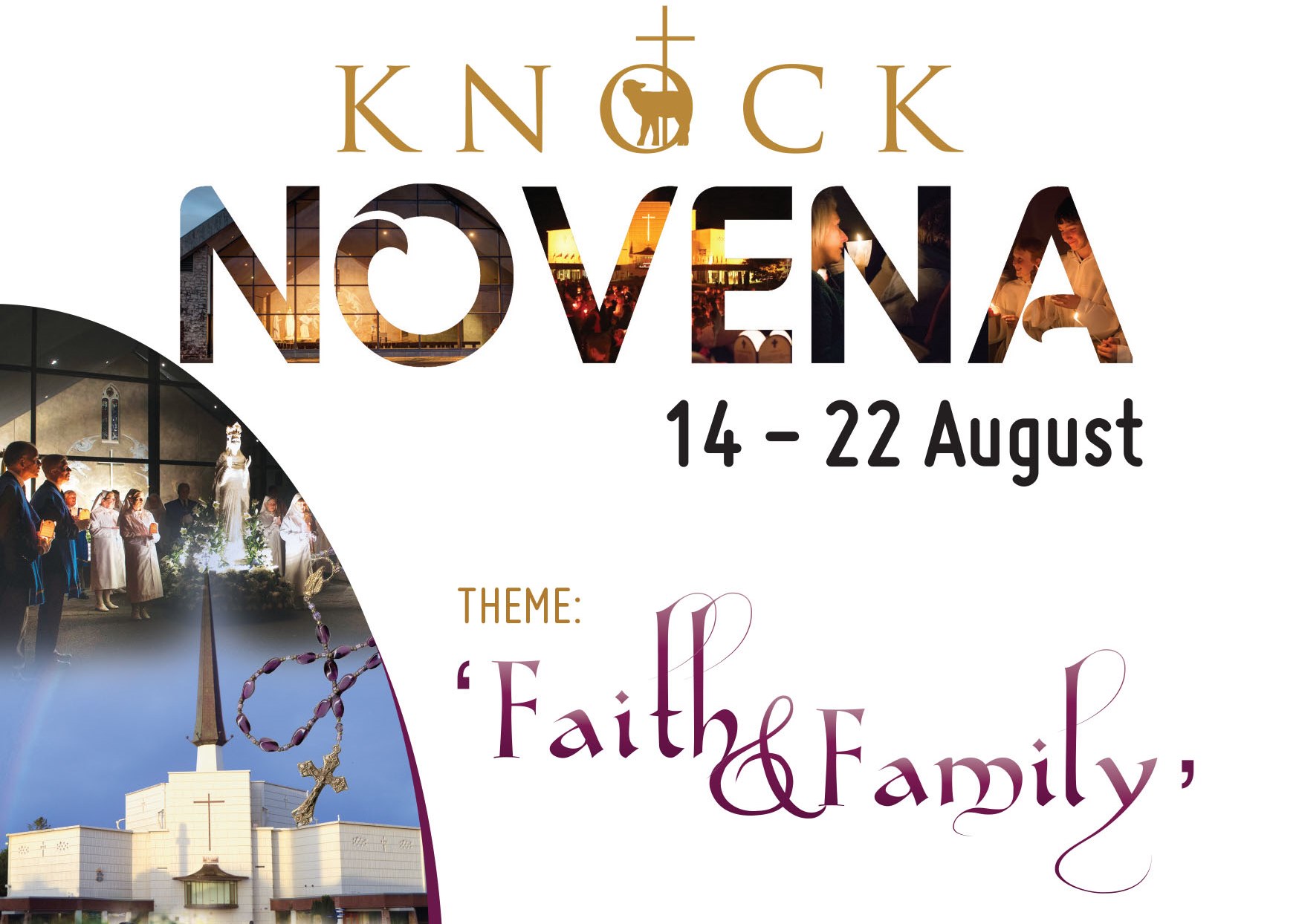 The annual novena will take place from 14 to 22 August at Our Lady's Shrine, Knock on the theme 'Faith and Family'. Daily ceremonies will be held in the Basilica at 3.00pm and 8.30pm and workshops will take place at 12noon and 6.00pm.
The 2015 novena will begin at the National Marian Shrine on Friday 14 August with His Eminence Cardinal Timothy Dolan, Archbishop of New York, who will preach on 'Faith and Family'. On Saturday 15 August Primate of All Ireland Archbishop Eamon Martin of Armagh, will celebrate Mass for the Feast of the Assumption to mark the conclusion of the Rise of the Roses tour. On Sunday 16 August Bishop Kevin Doran of Elphin will preach on the gift of family.
On Tuesday 18 August Ms Kate Liffey, National Director of the Bishops' Council for Catechetics will speak about what family life teaches us about faith.
On Friday 21 August Archbishop Michael Neary, Archbishop of Tuam and Father Richard Gibbons, Rector of Knock Shrine will preach about different aspects of Knock Shrine.
Workshops at the novena will focus on 'Faith at the Kitchen Table', 'Passing on the Faith in Family' and include a workshop on 'Caring for Marriage in the Family', which will be delivered by Harry Casey, Executive Administrator of the Bishops' Conference.
For details of all the speakers and workshops please see below and www.knockshrine.ie.