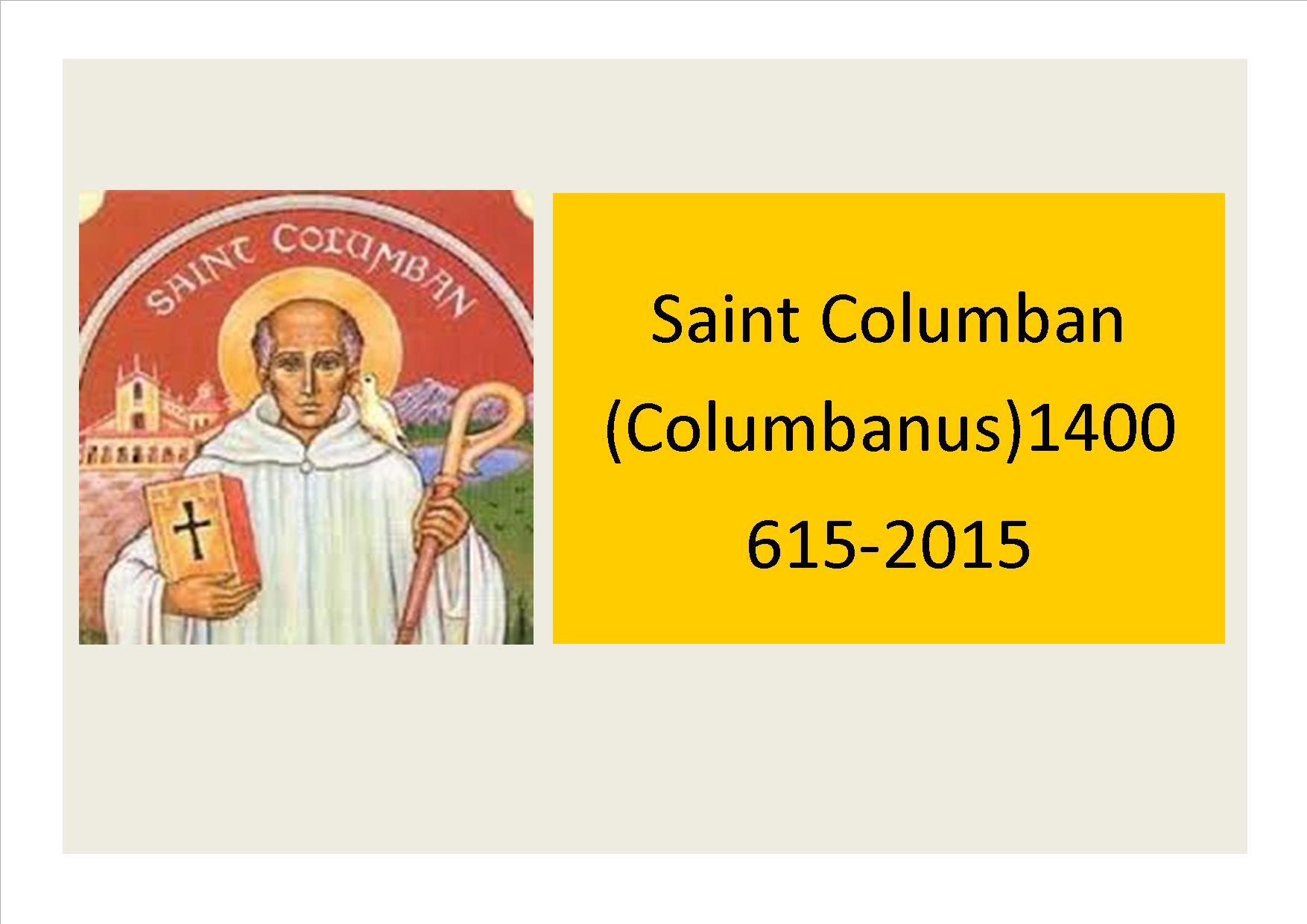 Saint Columbanus was a sixth century Irish monk born around 543. He became a monk of Bangor and later principal teacher there. In 591, desiring to 'go on pilgrimage for Christ', he set out with twelve companions and came to Burgundy. He established monasteries at Annegray, Luxeuil and Fontaine. Later he founded Bregenz in Austria and his greatest foundation at Bobbio, near Genoa, where he died in 615.  He is remembered as one of the greatest of the Irish missionary monks and revered across parts of Europe.
In 2015 the 1400th anniversary of his death is being marked and the national celebrations will take place on the weekend of Saturday, 20 and Sunday, 21 June in Bangor and Armagh. There will also be pilgrim walks and gatherings in many parishes and communities to honour Saint Columbanus. Celebrations will centre on Bangor on Saturday, 20 June beginning with an ecumenical morning prayer service in Bangor Abbey followed by a Civic reception in the Town Hall. On Sunday 21 June a National Mass of Thanksgiving for Saint Columbanus will be celebrated in Saint Patrick's Cathedral, Armagh at 11.00am with Archbishop Eamon Martin, Archbishop of Armagh.
The Nine-Step Way of Saint Columban
Local parishes are encouraged to organise a pilgrim walk by using the nine-step way of Saint Columbanus to mark the occasion. The Way of Saint Columban is an ecumenical pilgrimage with nine steps along a selected route.
Each step consists of:
a reading from Scripture
the words of St. Columban
a brief reflection,
the Our Father.
The nine steps conclude with:
the litany of Saint Columban
prayers of intercession,
prayer of Saint Columban
shared Blessing.
Pilgrims may also choose to share their reflections on local sites, songs, prayers and invocations that they consider appropriate throughout the route. These nine steps are a synthesis of what concerns us as a Christian pilgrim people. They an integral part of every pilgrimage, whether it be to historic sites or in one's own locality, community or parish.
Please check back as we will have more resources available here as we get closer to the national celebrations in June.