The 23rd World Day of the Sick will be celebrated on Wednesday 11 February, the Feast of Our Lady of Lourdes. The World Day of the Sick is an initiative which was started by Pope John Paul II in 1992.  Pope Benedict and Pope Francis have continued this special World Day – an occasion during which the whole Church bears witness with special concern to the tender mercy and love of God towards all who suffer. It is a time to pause and be prayerfully in solidarity with those who are sick and with all who care for the sick.
The theme for the 2015 World Day of the Sick is "I was eyes to the blind, and feet to the lame" (Job 29:15).
In his message for this year's World Day of the Sick Pope Francis says: "Today too, how many Christians show, not by their words but by lives rooted in a genuine faith, that they are "eyes to the blind" and "feet to the lame"! They are close to the sick in need of constant care and help in washing, dressing and eating. This service, especially when it is protracted, can become tiring and burdensome. It is relatively easy to help someone for a few days but it is difficult to look after a person for months or even years, in some cases when he or she is no longer capable of expressing gratitude. And yet, what a great path of sanctification this is! In those difficult moments we can rely in a special way on the closeness of the Lord, and we become a special means of support for the Church's mission."
Read the full text of Pope Francis message here.
Events for the World Day of the Sick
On Saturday 7 February the Dublin Diocesan World Day of the Sick Committee is hosting a seminar "Parish Pastoral Councils – Facilitating Care for the Sick" in Bewley's Airport Hotel from 9.45am – 1.00pm. Archbishop Diarmuid Martin, Archbishop of Dublin will give the opening address. Speakers include Donal Harrington on The Pastoral Council and the Ministry of Caring; Father Kevin Bartley on what parish councils can do for the sick; and, Father Peter Murphy on the new prayerbook I Am With You – a resource for when we experience illness and for those caring for the sick. There will be a presentation from the Simon of Cyrene Home Visitation Group and a closing liturgy.
On Sunday 8 February at 3pm in Saint Canices Church, Finglas Village, Dublin 11 the Dublin Diocesan World Day of the Sick Committee has organised a Mass of Healing and Anointing of the Sick. The Principal Celebrant will be Archbishop Diarmuid Martin, Archbishop of Dublin.
More events will be added as they become available.
Prayer Resource I Am With You 
The Dublin Diocesan World Day of the Sick Committee has published an updated version of their very popular prayer book containing prayers for those experiencing sickness and those caring for the sick. The prayers are also useful for wider use by parishes, families and communities who wish to pray for those who are sick. This latest version of the prayer book is called I Am With You and is compiled by Father Peter Murphy, a priest of the Archdiocese of Dublin. For more information see www.dublindiocese.ie.
Below are three prayers from I Am With You: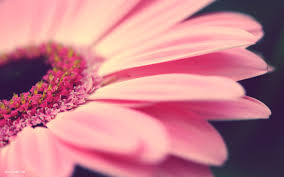 Lend Me Your Hand
Jesus, remember me
at this time.
I have questions and concerns.
I am worried.
As you journey with me, Jesus,
in your promise
of everlasting friendship,
help me to place myself
in your care
as you lend me your hand
through the care of my carers.
Help us, Jesus,
to allow God's Light
to shine through
our hopes and concerns.
AMEN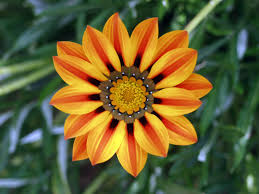 Open-Hearted Carer
For each person in my care,
O loving and mysterious God,
Open my heart to their healing need.
Strengthen me.
Give me wisdom as you guide me
in my care for the sick.
Help me to see the presence
of the suffering and risen Jesus
in each person and to know always
that you look at me, O Lord,
through the eyes of the sick
and that you love each of us as we
give and receive care from each other.
AMEN
Blessed John Henry Cardinal Newman's Prayer
O Lord, support us all the day long
until the shadows lengthen and evening comes,
and the busy world is hushed,
and the fever of life is over,
and our work is done.
Then, in your mercy,
grant us a safe lodging,
and a holy rest, and peace at last.
AMEN