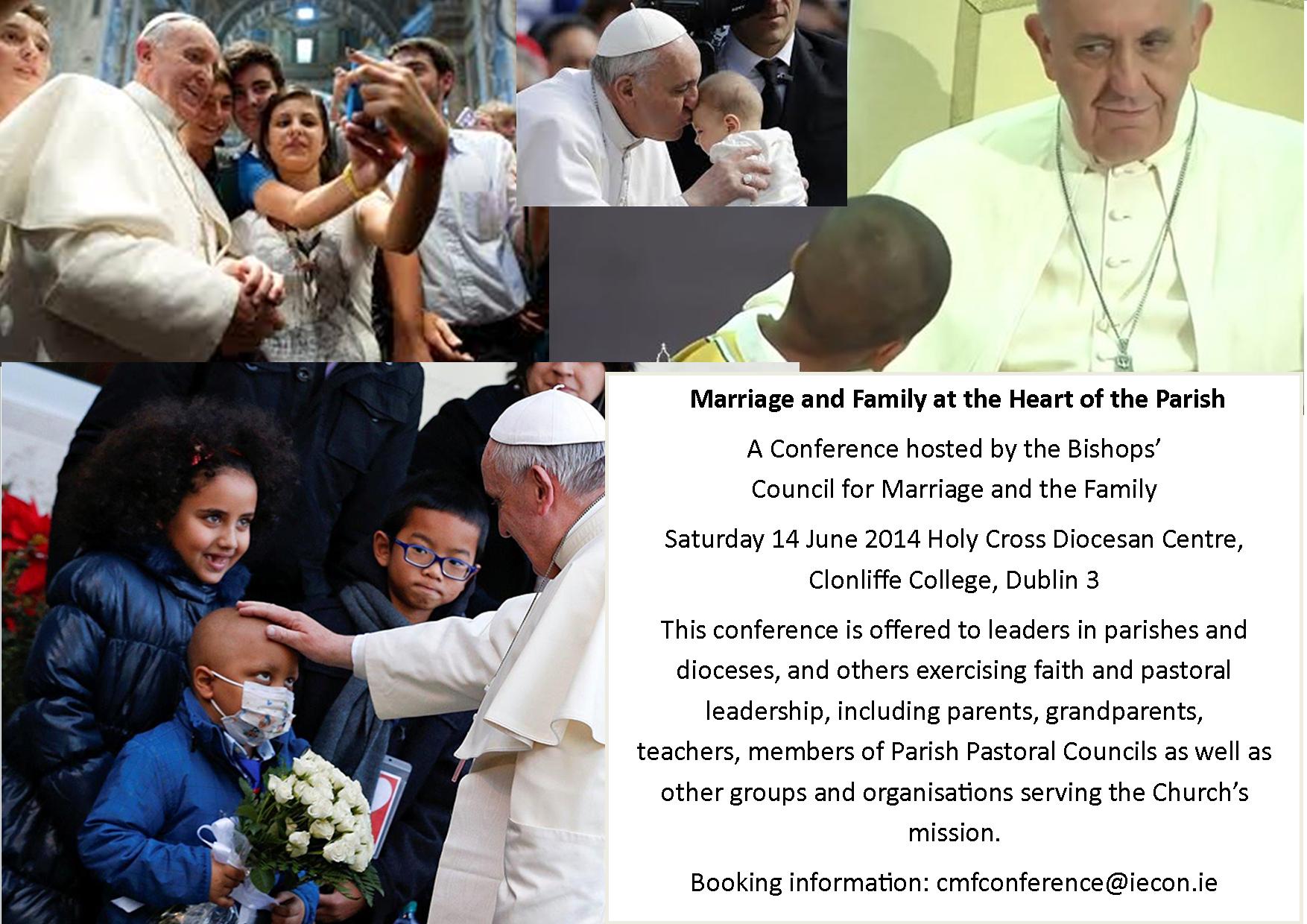 The Council for Marriage and the Family of the Irish Bishops' Conference will host a one-day conference on Saturday 14 June on the theme 'Marriage and Family at the Heart of the Parish'. The conference is offered to leaders in parishes and dioceses, and others exercising faith and pastoral leadership, including parents, grandparents, teachers, members of parish pastoral councils as well as other groups and organisations serving the Church's mission.
The conference seeks to (i) explore the pastoral challenges to the family in the context of evangelisation, (ii) explore how the parish community supports families in their Christian calling to share their faith and (iii) inform the work of the Council for Marriage and the Family.
The keynote speaker will be Archbishop Diarmuid Martin, Archbishop of Dublin. Also speaking will be Bishop Liam MacDaid, Bishop of Clogher and Chair of the Council for Marriage and the Family, Dr Tony Fahey, Professor of Social Policy, School of  Applied Social Science, UCD and Colette Furlong from Sligo Parishes.
Booking for the conference can be made by email to the following address: [email protected] or by calling 087 622 0349.