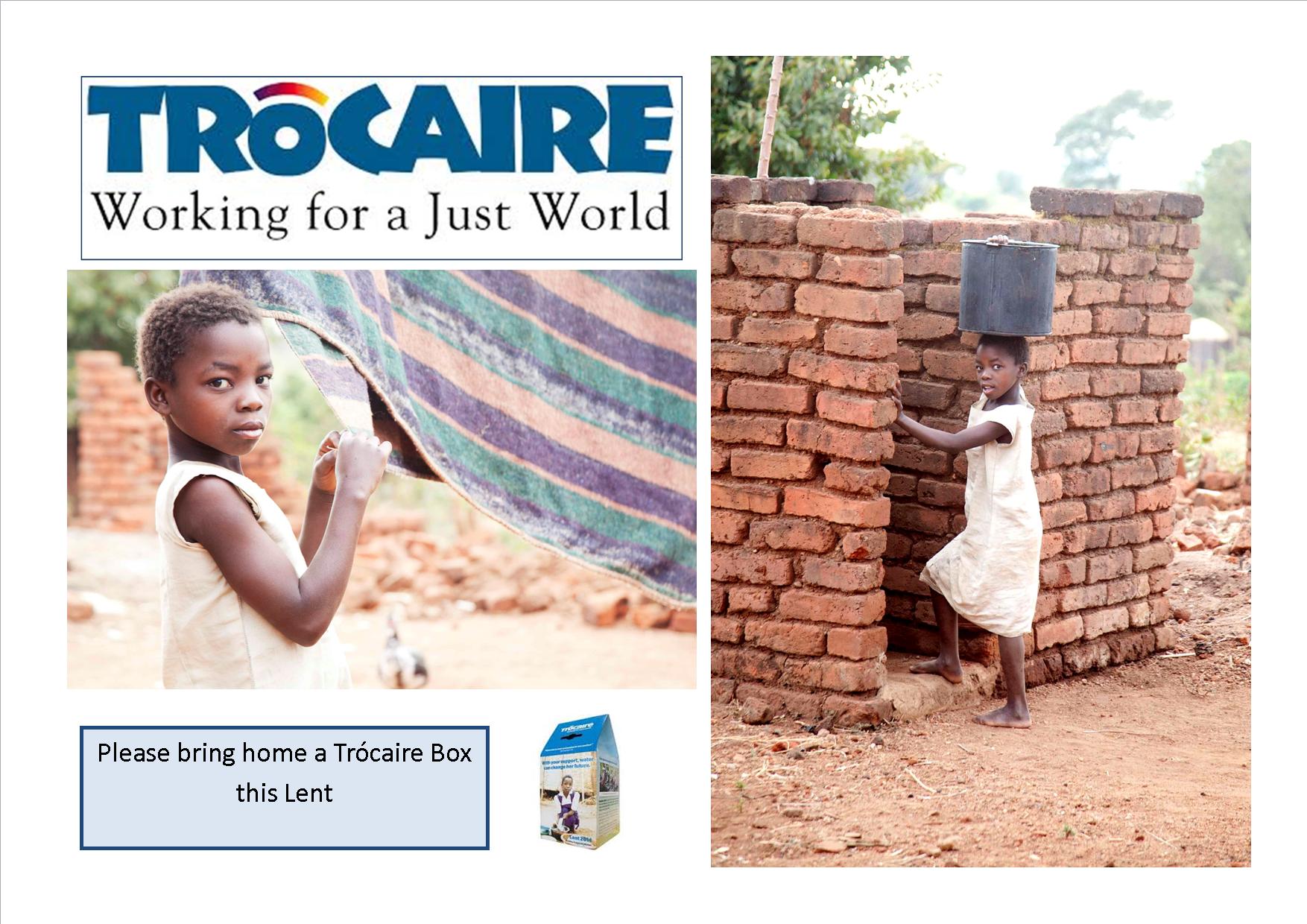 Theme of Trócaire's Lenten Campaign 2014 – 'Water'
This year's Trócaire Lenten campaign is about the global water crisis. There are 1.1 billion people in our world who are living without access to a reliable source of water. Nine year old Enestina Muyeye (pictured above), the young girl featured on this year's Trócaire box, comes from a small rural community in Dedza, central Malawi. Enestina's community has relied for years on a contaminated river for drinking water, washing and irrigation. Trócaire, working in partnership with the Catholic Church in Malawi, has recently installed a drinking water pump and is working to support people in this strong and vibrant community as they strive to improve their lives.
Across the developing world Trócaire is addressing the serious impact of water scarcity by helping people to access safe water for drinking, sanitation and irrigation. This work is made possible through the generous support of parishes across Ireland, which is greatly appreciated.
To find out more about Trócaire's Lenten campaign visit www.trocaire.org/lent and please bring home a Trócaire box this Lent.