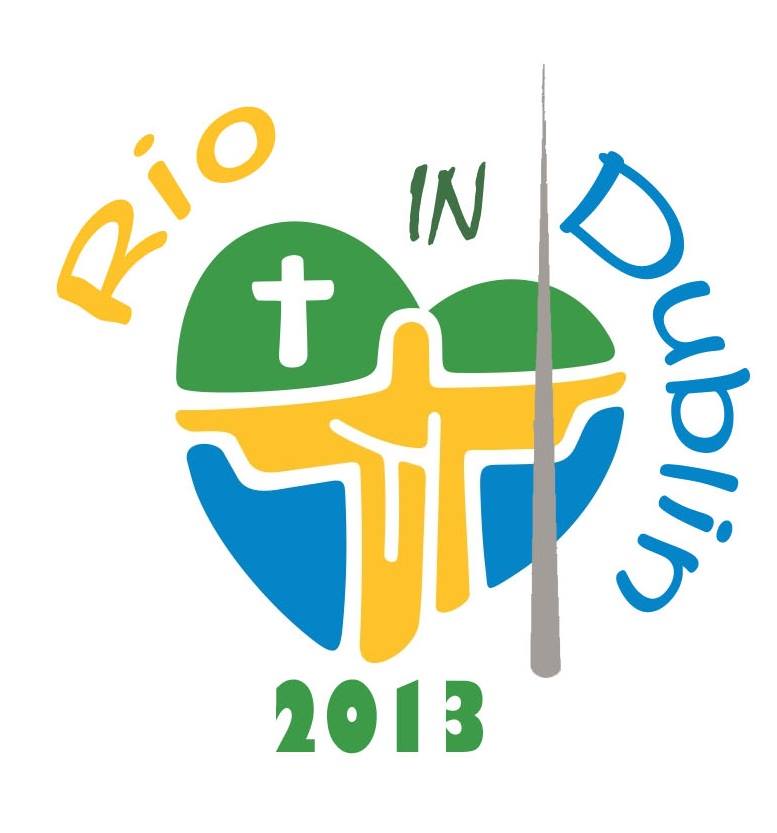 In his first trip abroad since his pontificate began last March, Pope Francis will join millions of young people in Rio de Janeiro for an enormous festival of prayer and music for young Catholics next month.
Dublin's Archbishop Diarmuid Martin will lead a pilgrimage to Rio with over 30 young people from the Archdiocese. The Dublin organisers say their counterparts in Brazil have reassured them, that safety of pilgrims at this global Church event will not be compromised by the ongoing unrest in the country.
Meanwhile, in Dublin city, hundreds of young Catholics will be taking part in a parallel  two day festival of faith Rio in Dublin  which be linking up live with those Brazil throughout the weekend. Dublin pilgrims will be able to join in the main events in Brazil including the final Mass with Pope Francis via live links to Rio de Janeiro.
The Archbishop of Dublin officially launched Rio in Dublin today (June 27th) in the Capuchin Day Centre, Bow Street.  Also attending were Brother Kevin and Fr. Bryan Shorthall from the Capuchin Community, who are co-hosting this unique event.
Beginning on Friday 26th July and running for the weekend, Rio in Dublin has a strong social justice programme at its heart.  In collaboration with Crosscare, the social care agency of the Archdiocese of Dublin, participants will be spending time with some of the many support programmes run by the Capuchins and Crosscare for the city's homeless population.  Magis Ireland, the Jesuit Young Adult Ministry will be running a social immersion programme on the Friday encouraging young people to engage with social issues form a faith perspective, in the areas of homelessness, immigration and emigration, and those living with special needs and disability.
Rio in Dublin will begin with young people gathering in four locations: St. Andrew's Church, Westland Row, Heuston Station, St. Mary's Pro-Cathedral and Gardiner St. and will walk in pilgrimage to Church Street. On arrival, they will be welcomed with music and dance led by Brazilian community.
A programme of prayer, reflections, music and "live" links to Rio will then begin and continue through the night and over the weekend. During the night there will be workshops on prayer, also some groups will lead guided prayer in the Church until Dawn.
On Sunday (July 28th), young people will take part in Morning Prayer and catechesis led by the Capuchin Community with music will be by the Dublin Gospel Choir. Members of the Brazilian and Portuguese communities in Dublin will lead the main Catechesis in Dublin and one of the highlights of the weekend will be live links with the concluding ighlihghighMass with Pope Francis in Brazil.
Full details on events in Dublin and Rio and details on how to register are available at www.evangelisation.ie