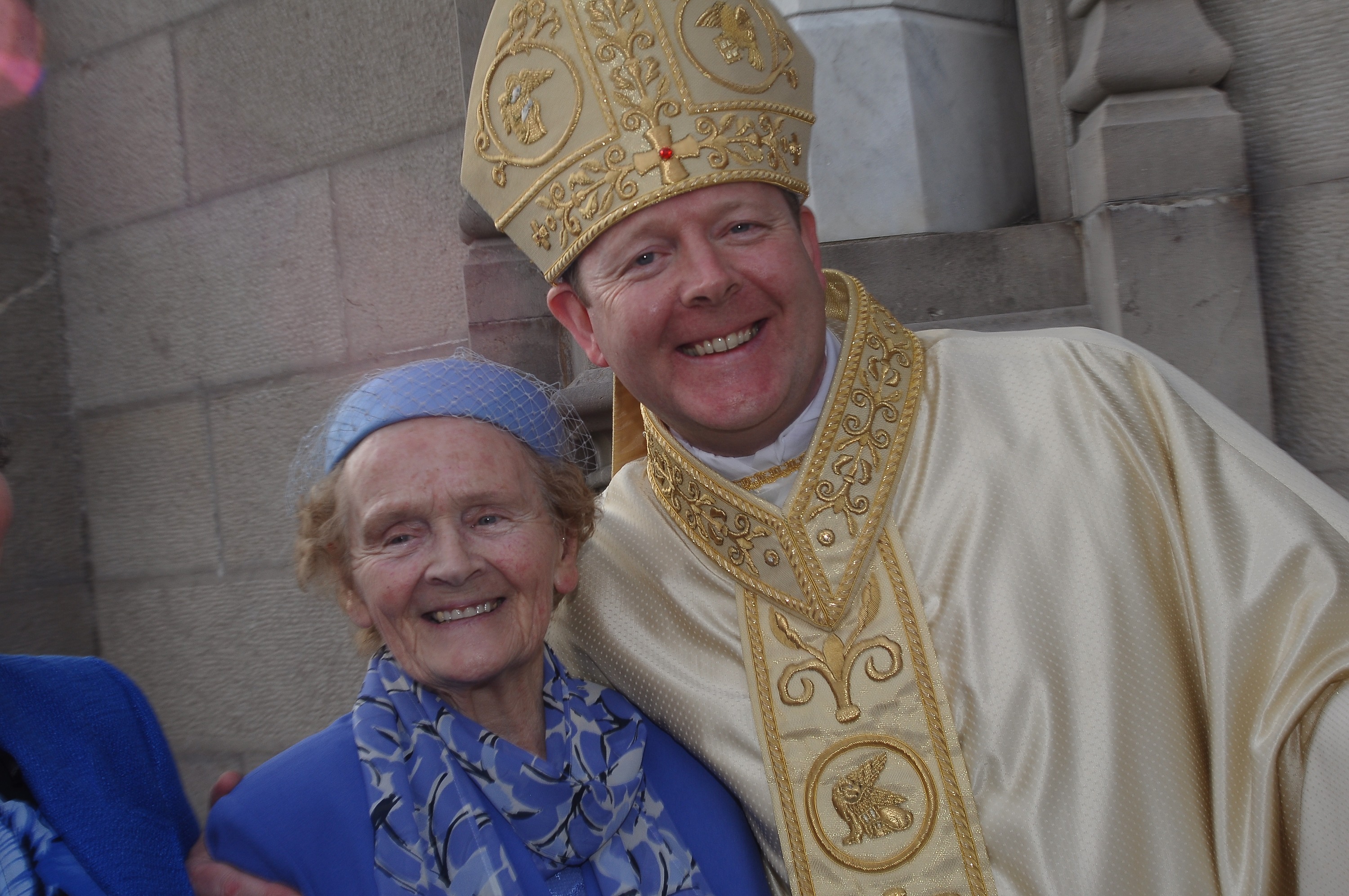 The Episcopal Ordination of Monsignor Eamon Martin as Coadjustor Archbishop of Armagh took place on Sunday 21 April 2013 – Vocations Sunday, in Saint Patrick's Cathedral, Armagh.
Cardinal Seán Brady, Archbishop of Armagh and Primate of All Ireland
In his homily  Cardinal Seán Brady, Archbishop of Armagh and Primate of All Ireland said: "Today is World Day of Prayer for Vocations to the Priesthood and Religious Life.  It has, as it theme: Vocations as a Sign of Hope founded in Faith.  The greatest  sign of hope is the loving power of God the Father and of His Son, Jesus – present and active in our lives.  No matter what happens – however disastrous, no-one can ever snatch his followers away from Jesus.  Christ has risen.  He has overcome every adversity. Moreover, he knows us.  In the eyes of Jesus, in the love of his heart, no-one is without a name.  But it is necessary to follow, to listen to his voice and to be numbered among his flock.
"My hope is that someone listening to me here today or watching on the internet will be inspired to become a herald of hope to the world – by giving themselves unconditionally in the service of love as a priest, religious sister or brother."
Click here for the full text of Cardinal Brady's homily
Archbishop Eamon Martin
In his address Archbishop Martin said:  "I mentioned back in January that we live in a time of change, challenge and opportunity, and I suggested that this is a good time, as the psalms say, to 'sing a new song to the Lord'. A lot of people commented to be afterwards about that beautiful verse of scripture, so I chose it for my episcopal motto: Cantate Domino canticum novum!
"Sing a new song to The Lord! It suggests 'renewal'. It calls on us to seek fresh ways of presenting the message of the Gospel. But how can this be done? How can we sing the song of the Lord in these strange times? How can we make it heard above the cacophony of voices competing for attention in the public square?  Only if others can see that our believing in Christ makes a real difference to our lives. St Augustine said 'the one who has learned to love a new life has learned to sing a new song'! For me, that new song is a song about love and peace, a song of forgiveness and reconciliation. It sings out Good News about the sacredness of all human life and the wonder of God's creation; it tells of the dignity of every person and it challenges us to reach out to the poorest and most vulnerable in the world;  It's a song about family and solidarity, about charity, truth and justice."
Click here for the full text of Archbishop Martin's address.
Photo: 
In the photo above Archbishop Martin is congratulated by his Mother Catherine after the ordination ceremony in Saint Patrick's Cathedral, Armagh.
Photo credit:  Liam MacArdle