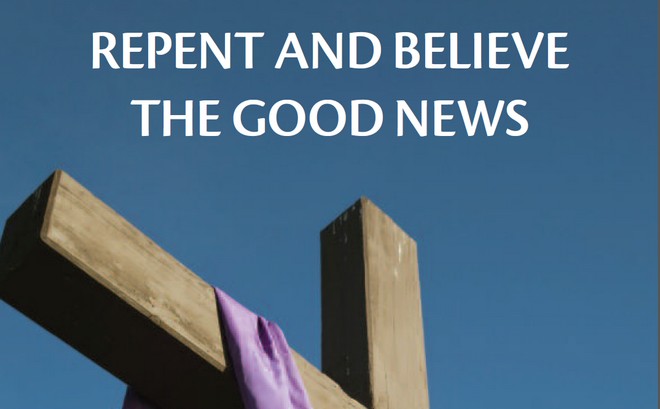 Download a copy of Repent and Believe the Good News (pdf)
An important part of Lent for followers of Jesus Christ is the practice of repentance. In fact Lent is a special period of time set aside for us to intensify and concentrate on the call to repentance that is at the start of our response to Christ. In the Gospel of St Mark, the first statement spoken by Jesus says 'The time is fulfilled, and the kingdom of God has come near; repent and believe the good news' (Mark 1:15).
Today the Bishops launch a message to call to mind the central place of repentance in the lives of all of us. This message builds upon the summons to renewal that Pope Benedict XVI has given to us in Ireland in his Pastoral Letter to the Catholics of Ireland and also last week in the publications of the Summary of the Findings of the Apostolic Visitation in Ireland. As the Bishops say in this message today, 'The task for us in Ireland is the permanent task of the Christian – to resist the temptation to put convenience, celebrity, domination, blindness, dishonesty, pride, or any other ambition or craving or comfort in the place of God. It is a demanding path but it is the path that leads to the truth which sets us free. It is the only path to a real renewal of ourselves, our country, our Church.' Repentance and penance help us to strip away what is unimportant in our lives and focus on our dependency on God and our need for his strength.
Pastoral Letter of Pope Benedict XVI to the Catholics of Ireland
Tweets on Friday penance
The following are suggested tweets which could be tweeted each Friday:
Friday Penance: Make a special effort at family prayer. Make the Stations of the Cross. Do something to help the poor, sick or lonely.
Friday Penance: Make a special effort to avail of the Sacrament of Reconciliation. Abstain from meat or some otherfood.