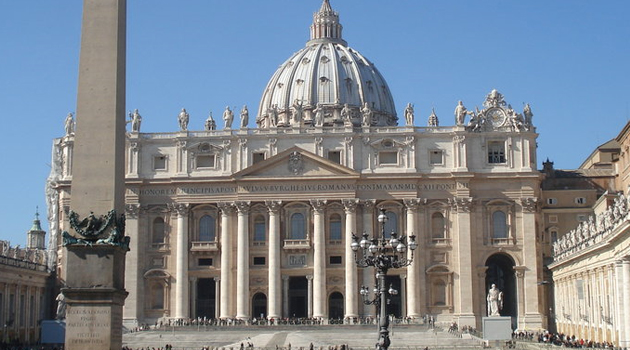 Statement by Cardinal Séan Brady, Archbishop of Armagh and Primate of Ireland, in response to the decision to close Ireland's embassy to the Holy See
An Tánaiste and Minister for Foreign Affairs and Trade, Mr Eamon Gilmore TD, phoned me this afternoon to inform me that the Irish Government has decided not to appoint a residential ambassador to the Holy See.  The Tánaiste expressed the view that this was a regrettable but necessary decision in the light of the current economic situation and it is not related to recent exchanges between the Government and the Holy See.
I wish to express my profound disappointment at this decision which means that Ireland will be without a resident ambassador to the Holy See for the first time since diplomatic relations were established and envoys were exchanged between the two States in 1929. I know that many others will share this disappointment.
This decision seems to show little regard for the important role played by the Holy See in international relations and of the historic ties between the Irish people and the Holy See over many centuries.
It is worth recalling that for the new Irish State the opening of diplomatic relations with the Holy See in 1929 was a very significant moment.  It was very important in asserting the identity and presence of the Irish Free State internationally in view of the fact that Irish diplomatic representation abroad was then confined to the Legation in Washington, the Office of the High Commissioner in London, the Permanent Delegate to the League of Nations, and the Embassy to the Holy See.
I hope that despite this regrettable step, the close and mutually beneficial co-operation between Ireland and the Holy See in the world of diplomacy can continue – based on shared commitment to justice, peace, international development and concern for the common good.
I look forward to a time when the Government will again appoint a resident ambassador to the Holy See. I hope that today's decision will be revisited as soon as possible and that it can be addressed at the next meeting of the Church-State structured dialogue.
ENDS
Further information:
Catholic Communications Office, Maynooth: Martin Long 00 353 (0) 861727678