A recent conference hosted by the Council for Research & Development highlighted the value of research in a wide variety of pastoral and social questions facing the Church today.

Researching in the Church in Ireland, a recent conference held in Renehan Hall, Maynooth, was a joint initiative of the Bishops' Council for Research & Development and the Department of Sociology, NUIM.
See below an introduction from Archbishop Dermot Clifford and copies of the speaker presentations available to download.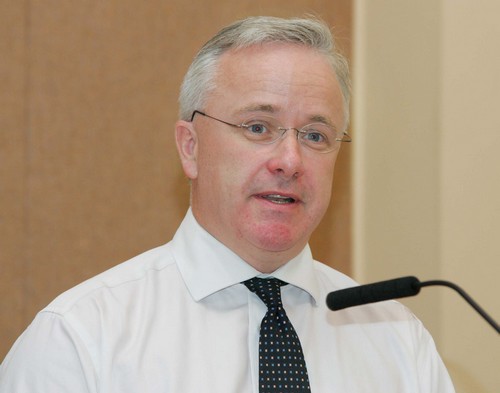 Francis Davis, Co-Director of the Centre for Faith in Society, Cambridge and Director of the new Las Casas Centre on Social Justice at Blackfriars Hall, Oxford
---
Introductory remarks by Archbishop Dermot Clifford, Chairman of the Council for Research & Development

As far as I am aware, this is the first time a gathering like this has been brought together by the Council for Research & Development. As such, it is a step toward building a stronger, all-island network of those who carry out, and those interested in, research as a process. Gatherings such as this one here this morning show that research is a collaborative process involving some change, a little luck and a clear vision of what can be achieved. Research projects within the Church in Ireland are bound within a particular historical context: that of Catholic sociology and Catholic social teaching. The Council itself arises from a defined need from within the Irish Bishops