Introduction 
Welcome to our online calendar for Lent 2014. This calendar will provide resources for Lent including:
Daily Mass readings and reflections
Excerpts from Pope Francis' message for Lent and from Evangelii Gaudium (The Joy of the Gospel)
Lenten tweets from Pope Francis and other Church sources
Prayers and Pastoral Letters for Lent
Suggestions on observing Friday Penance during Lent
Explanations of Lent and Lenten practices including multimedia resources
Events taking place in parishes and dioceses across Ireland during Lent
Details of Trócaire's Lenten Campaign for 2014 on water
The relevant box for each of the days of Lent will go live at 12 midnight on the preceding day.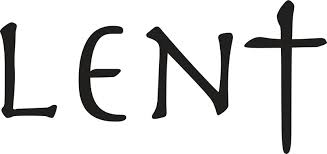 The Meaning of Lent
The English word 'Lent' comes from the Anglo-Saxon word Lencten, meaning 'Spring'. In other languages the word comes from the Latin, Quadragesima – a period of 40 days.  In the Christian tradition the forty days is understood to refer to a time of intense prayer and preparation; we remember the biblical stories of Noah and the flood of 40 days, the forty years the Israelites spent wandering in the wilderness and Christ's forty day fast in the desert in preparation for his earthly ministry.
Ash Wednesday marks the beginning of the Season of Lent. It is a season of penance, reflection, and fasting which prepares us for Christ's Resurrection on Easter Sunday.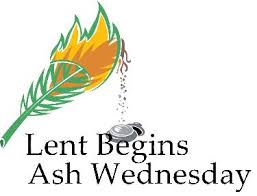 Readings for Ash Wednesday: Jl 2:12-18. Ps 50:3-6, 12-14, 17, R/ v 3. 2 Cor 5;20-6:2. Mt 6:1-6, 16-18. www.catholicbishops.ie/readings
Ash Wednesday is a day of fast and abstinence. In the readings today there is a great consciousness of our sinfulness, we we pray 'Have mercy on us, O Lord, for we have sinned'. There is also a sense that the time to repent and turn back is now. The Gospel tells us how to approach that renewal of our lives. It puts before us the remedy in prayer, fasting and almsgiving. These three strands of Lenten observance are as ancient as Christianity itself. There is no substitute for them. 'Fasting is the soul of prayer, mercy if the lifeblood of fasting. If we have not all three together, we have nothing,' says Saint Peter Chrysologus.
Why we receive ashes on Ash Wednesday 
"Remember, Man is dust, and unto dust you shall return."
Ashes are a symbol of penance made sacramental by the blessing of the Church, and they help us develop a spirit of humility and sacrifice. The ashes are made from the blessed palms used in the Palm Sunday celebration of the previous year. The ashes are christened with Holy Water and are scented by exposure to incense. While the ashes symbolize penance and contrition, they are also a reminder that God is gracious and merciful to those who call on Him with repentant hearts. His Divine mercy is of utmost importance during the season of Lent, and the Church calls on us to seek that mercy during the entire Lenten season with reflection, prayer and penance.
Pope Francis' message for Lent 2014
Pope Francis' message for Lent 2014 is on the theme "He became poor, so that by his poverty you might become rich" (2 Cor 8:9). In his message Pope Francis says: "By making himself poor, Jesus did not seek poverty for its own sake but, as Saint Paul says "that by his poverty you might become rich". This is no mere play on words or a catch phrase. Rather, it sums up God's logic, the logic of love, the logic of the incarnation and the cross. God did not let our salvation drop down from heaven, like someone who gives alms from their abundance out of a sense of altruism and piety. Christ's love is different! When Jesus stepped into the waters of the Jordan and was baptized by John the Baptist, he did so not because he was in need of repentance, or conversion; he did it to be among people who need forgiveness, among us sinners, and to take upon himself the burden of our sins. In this way he chose to comfort us, to save us, to free us from our misery. It is striking that the Apostle states that we were set free, not by Christ's riches but by his poverty. Yet Saint Paul is well aware of the "the unsearchable riches of Christ" (Eph 3:8), that he is "heir of all things" (Heb 1:2)."
Click here to read the full text of the message
Pope Francis on Twitter:  "Lent is a good time for sacrificing. Let us deny ourselves something every day to help others."  (Tweeted on Ash Wednesday)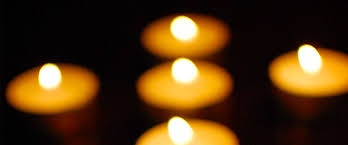 Daily Lenten Prayer
Today Lord, I choose life,
I choose your love and the challenge to live it and share it,
I choose hope, even in moments of darkness,
I choose faith, accepting you as Lord and God,
I choose to let go of some part of my burdens,
day by day handing them over to you,
I choose to take hold of your strength and power ever more deeply in my life.
May this truly be for me a time of new life, of change, challenge and growth.
May I come to Easter with a heart open to dying with you
and rising to your new life, day by day.
Amen