Welcome to Day 9 of our Advent Calendar!
We strongly encourage the faithful to keep Christ at the centre of Christmas this year. Our homes can become "little churches" where we invite the Christ-child in. The age-old tradition of having a Christmas crib in the home and gathering there as a family to pray or to sing a carol will be especially meaningful this year. We also invite families or "household bubbles" to pay a visit to their local church at some time during the twelve days to offer a Christmas prayer at the crib and pray together for their families and for those particularly impacted by the pandemic. – "Keep Christ at the centre of Christmas" – A message from the Irish bishops.
Readings for Monday 9 December 2020 (Second Week of Advent)
Is 35:1-10. Ps 84:9-14, R/ Is 35:4. Lk 5:17-26.
The marvellous vision of God's saving love is expressed in some of the most poetic language of the prophet. This vision is realised in the life and works of Jesus Christ.
www.catholicbishops.ie/readings
Advent Thought for the Day

Audio: Advent Thought for the Day
Each day during Advent we are bringing you an audio Thought for the Day on a different theme. Today's Thought for the Day is from Father Michael Drumm, a priest of the Diocese of Elphin. In this piece Father Drumm reflects on Advent as a time of waiting.
The Words of Pope Francis

There is no pandemic or crisis that can turn off the light of Christmas, Pope Francis affirmed, as he greeted the faithful present in St. Peter's Square on the Second Sunday of Advent. Noting that the Vatican's Christmas tree has been erected in the Square and that the Nativity Scene will soon be unveiled, the Pope said:
"As you see, in the Square the Christmas tree has been raised and the Nativity scene is being set up. In these days, also in many homes these two signs of Christmas are being prepared, to the delight of children… and adults too! They are signs of hope, especially in this difficult time. Let us be sure we do not stop with the sign, but get to the meaning, that is, to Jesus, to the love of God that he revealed to us; get to the infinite goodness that he made shine on the world. There is no pandemic, there is no crisis that can extinguish this light. Let us allow it to enter our heart, and let us lend a hand to those who need it most. In this way God will be born anew in us and among us."
#LivingAdvent 2020 #SharingHope

During Advent we are sharing family prayers and suggestions for acts of kindness or charity that all of us are encouraged to undertake during the month of December.
Advent Random Act of Kindness
Check in on elderly neighbours to see if they need help with Christmas decorating or getting to the shops.
Act of Charity
Donate a toy or a book to a local collection for children this Christmas.
#SharingHope
We invite you to share our message of hope each day of Advent on your social media or website. Here is today's message of hope:
Advent Prayers
Our Prayer Intentions for the Day to Pray Together as a Family
Teach us to discover the worth of each thing,
to be filled with awe and contemplation,
to recognise that we are profoundly united
with every creature as we journey towards your infinite light.
(Excerpt from A Prayer for Our Earth from Laudato Si)
We pray for prisoners;
that they may be treated with
justice and respect.
Advent Book Recommendation – Peace Smiles: Rediscovering Thomas Merton
Peace Smiles traces Thomas Merton's fascinating and sometimes troubled life from a disrupted childhood and rather turbulent adolescence, to his conversion to Roman Catholicism, his ordination in 1949 and his life in the Trappist Monastery of Gethsemani. It was there that Merton's prophetic voice began to emerge. Bishop Fintan Monahan explores Merton as artist, social critic and ecumenist, his anti-war and anti-racism stances until his untimely death at the age of fifty-three.
Bishop Monahan shows us, above all, that a profound hope breathes within Merton's writing that we too can find our way home by remaining authentic and true to ourselves. This quest for authenticity and truth became a life-long search for Merton.
BIshop Fintan Monahan is Bishop of Killaloe, based in Ennis, Co. Clare. His previous book, A Perfect Peace: Newman, Saint for Our Time, is also published by Veritas Publications.
Click here for more on Peace Smiles.
Advent Music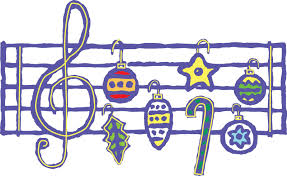 Ruth Elaine Schram has beautifully fashioned together Pachelbel's "Canon in D" with texts of "Come, Thou Long-Expected Jesus" and "Dona Nobis Pacem." This is suitable for Advent or Christmas services. Click on the link below to listen: