Welcome to Day 5 of our Advent Calendar!
The word Advent means coming. The Lord is coming. This is the root of our hope: the certainty that God's consolation comes to us amidst the troubles of the world. Not a consolation of words, but of His presence among us. – Pope Francis
Readings for Thursday of the First Week of Advent
Is 26:1-6. Ps 117:1, 8-9, 19-21, 25-27, R/ v 26. Mt 7:21, 24-27. www.catholicbishops.ie/readings.
It is the upright nation, the faithful people, that will enter the kingdom. To be part of that people each one must hear the word of God and do God's will.
Bishop Fintan Monahan shares a short scripture reflection on today's readings. Click here to view it.
Advent Thought for the Day

Audio: Advent Thought for the Day
Each day during Advent we are bringing you an audio Thought for the Day on a different theme. Today's Thought for the Day is from Brenda Drumm. Communications Officer with the Catholic Communications Office. In this piece Brenda reflects on the learnings from the past year. She says, "Advent tries to teach us every year that it's okay to pause, to stop, to hope that all will be well. That is a message we need to hear this year more than ever."
Click below to listen to the audio.
The Words of Pope Francis

"Christ is alive! He is our hope, and in a wonderful way he brings youth to our world. The very first words, then, that I would like to say to every young Christian are these: Christ is alive and he wants you to be alive!".
Thus begins the post-synodal Apostolic Exhortation, Christus vivit (Christ is alive) by Pope Francis published in April. This year's Advent Calendar is featuring Pope Francis' words from Christus vivit which he has addressed to young people , and to the entire People of God and published on 2 April 2019.
Today's excerpt is about accompaniment:
"Young people need to have their freedom respected, yet they also need to be accompanied. The family should be the first place of accompaniment. Youth ministry can present the ideal of life in Christ as the process of building a house on rock (cf. Mt 7:24-25). For most young people, that house, their life, will be built on marriage and married love. That is why youth ministry and the pastoral care of families should be coordinated and integrated, with the aim of ensuring a continuous and suitable accompaniment of the vocational process." (CV 242)
#LivingAdvent 2020 #SharingHope

During Advent we are sharing family prayers and suggestions for acts of kindness or charity that all of us are encouraged to undertake during the month of December.
Advent Random Act of Kindness
Don't just buy presents – be present to someone.
Don't just wrap gifts – wrap a loved one in a hug.
Don't just send gifts – send peace.
Don't just see the lights at this time of year – be the light!
Act of Charity
Give some time to volunteering with one of the many worthy charities and causes, especially at this time of the year when there are extra demands on their services and when many services are suffering the effects of the Covid-19 pandemic.
#SharingHope
We invite you to share our message of hope each day of Advent on your social media or website. Here is today's message of hope: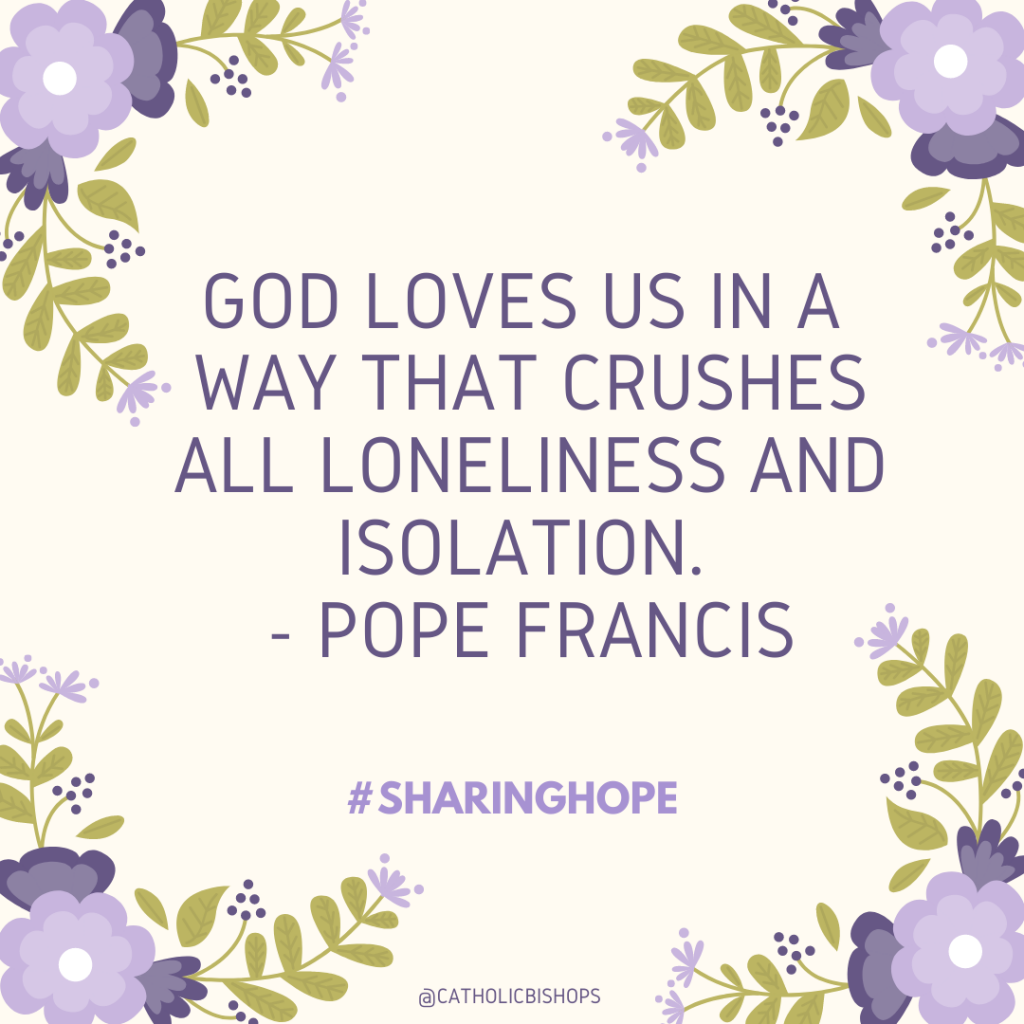 Advent Prayers
Our Prayer Intention for the Day to Pray Together
We pray for peace, especially in countries ravaged by war; that nation will not lift sword against nation and the weapons of war may be replaced by instruments of peace.
We ask this through Christ, Our Lord.
Amen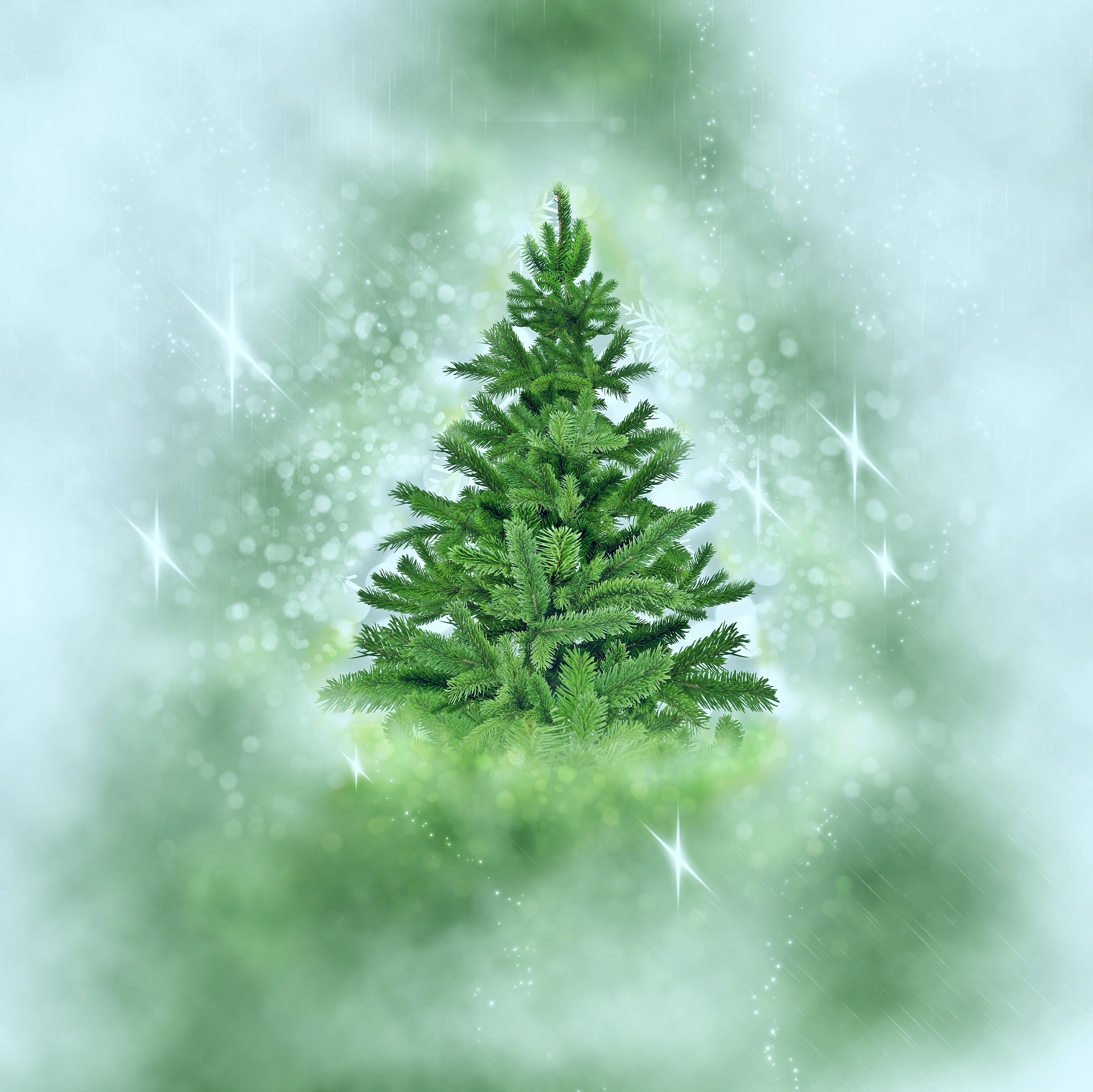 Prayer for the Lighting of the Christmas Tree
This is a short prayer of blessing to be prayed just before the lights are lit for the first time on the Christmas tree and it can be used in schools, homes or places of work:
Lord our God,
we praise you for the light of creation:
the sun, the moon, and the stars of the night.
We praise you for the light of Israel:
the Law, the prophets, and the wisdom of the Scriptures.
We praise you for Jesus Christ, your Son:
he is Emmanuel, God-with-us, the Prince of Peace,
who fills us with the wonder of your love.
Lord God,
let your blessing come upon us
as we illumine this tree.
May the light and cheer it gives
be a sign of the joy that fills our hearts.
May all who delight in this tree
come to the knowledge and joy of salvation.
We ask this through Christ our Lord.
Amen.

Advent Prayers for Schools
Class Prayer
God our Father,
Help us to feel all the happiness your Son brings,
and to celebrate his coming with Joy Amen.
Staff Prayer
Loving God, as we gather here today we ask you to be with us.
Journey with us this Advent time and guide us so that we may strive
not so much to teach as to awaken, not so much to instruct as to
inspire. Give us courage and wisdom as we work here in (name of school),
so that this community is one of vision and joy. Amen
Advent Book Recommendation – The Sacred Life of Everything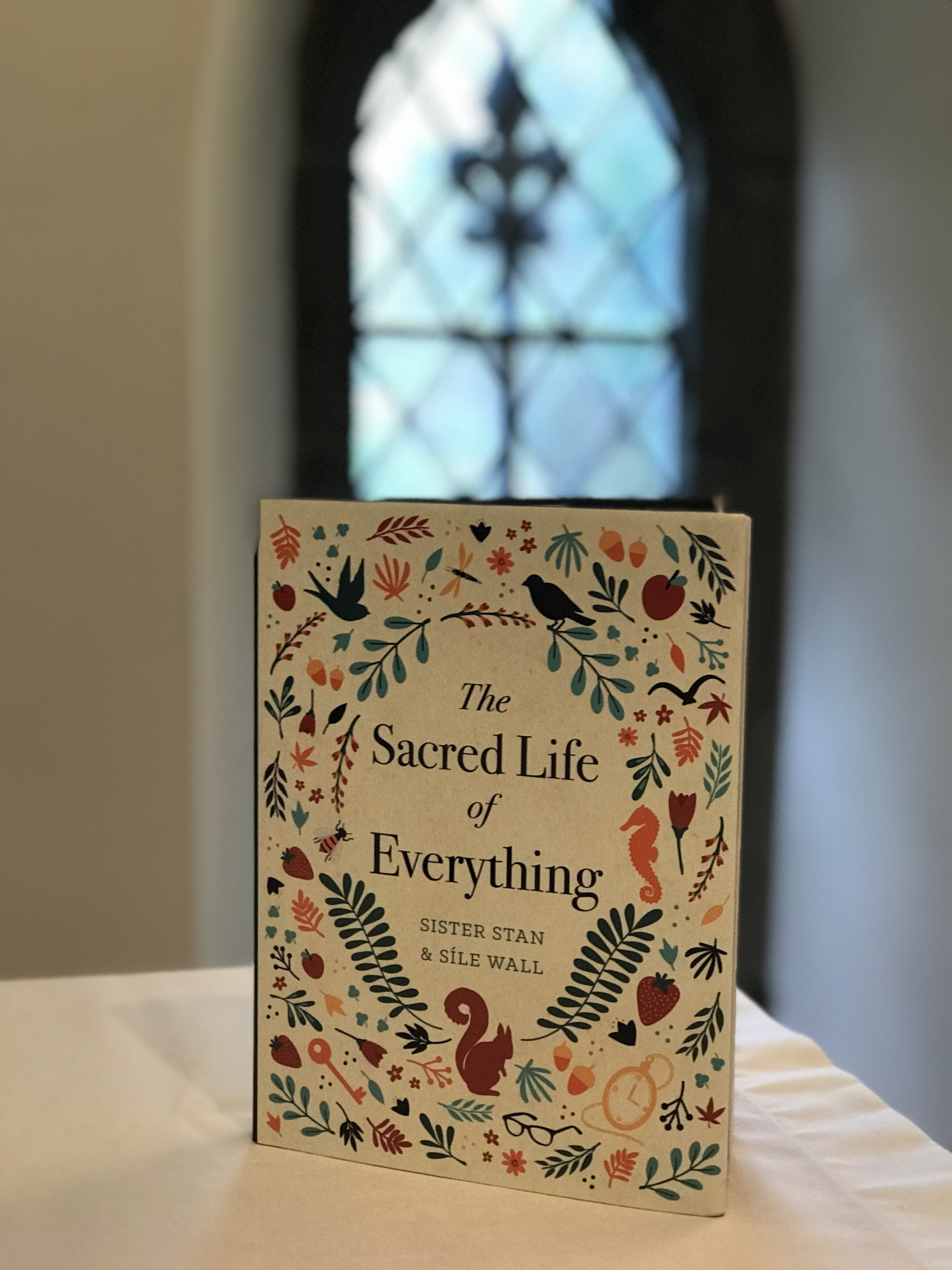 This book is a collection of meditations using poems, reflections and photographs that all stem from Sister Stan and Síle Wall working together in the Sanctuary in Dublin, where thousands of people come every year seeking opportunities to meditate, to become more present, more attentive, more aware and more mindful.
If you take the time to pay attention to the world around you, you can discover the sacred in the ordinary and mundane.
Tapping into the everyday moments that can be precious and awe-inspiring, this book full of meditations, prayers and poems is designed to give you a greater sense of presence and inner peace.
Filled with images to concentrate your meditations on the beauty of nature and the small grace-filled moments, this is your key to awaken your senses to the wonder of each minute.
Sister Stan is a Religious Sisters of Charity well-known as an activist and campaigner. She has founded a number of voluntary organisations such as Focus Ireland and the Young Social Innovators. She also founded The Sanctuary to provide a reflective space for people in the midst of our frantic busy, world. Síle Wall has been involved in the development of the Sanctuary since it was founded in 1998.
The Sacred Life of Everything is published by Columba Books. Click here for more information.
Advent Music
O Come Divine Messiah is a well known Advent hymn. Click here to listen to an instrumental version of it – the lyrics are included so you can sing along if you choose!
ENDS