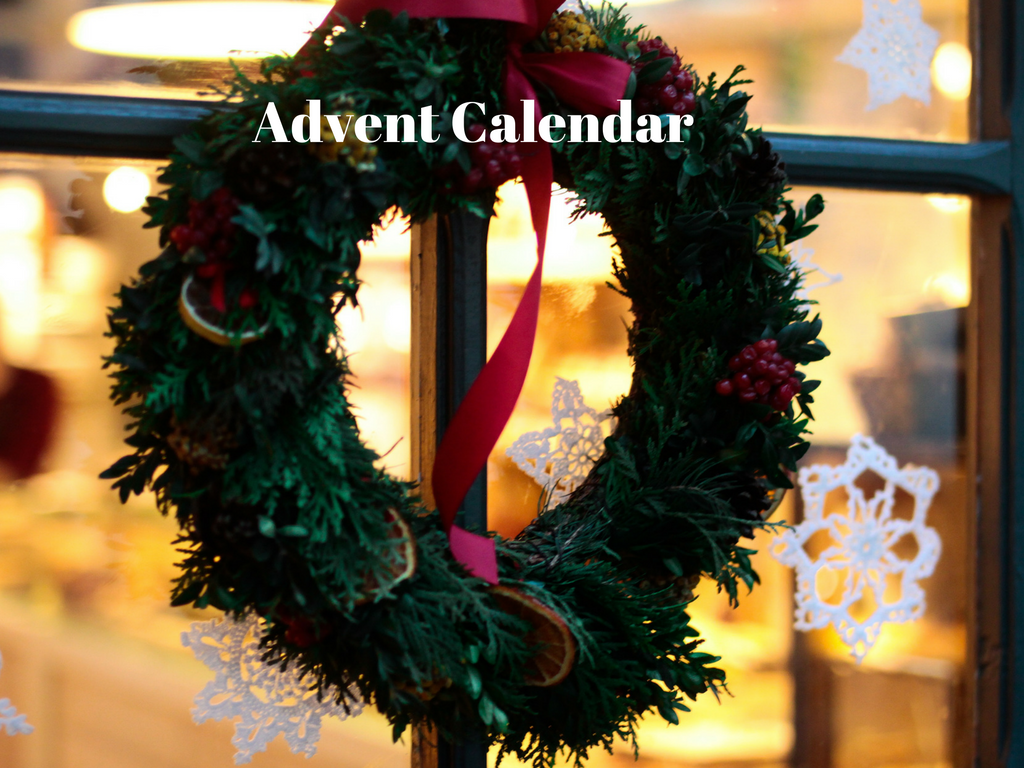 Welcome to Day 23 of our Advent Calendar!
Will there be Christmas?
Of course!
More silent and with more depth.
More like unto the first one, when Jesus was born in solitude.
Without many lights on earth
but with the star of Bethlehem
shining on paths of life in its immensity.
Without colossal royal processions
but with the humility of feeling as if we are
shepherds, young and old, seeking the Truth.
Without big tables and with bitter absences
but with the presence of a God who will fill everything.
Will there be Christmas?
Of course!
Without streets overflowing with people
with our hearts burning
for the One who is about to arrive.
Without noise or festivals,
complaints or stampedes …
but living the Mystery without fear
of the "COVID-Herod" that tries to
rob us even of the dream of waiting.
There will be Christmas because GOD is on our side
and He shares, as Christ did in a manger,
our poverty, trials, tears, anguish and orphanhood.
There will be Christmas because we need
a divine light in the midst of such darkness.
COVID-19 will never be able to reach the heart or soul
of those who put their hope and their high ideal in heaven.
THERE WILL BE CHRISTMAS!
WE WILL SING CHRISTMAS CAROLS!
GOD WILL BE BORN AND WILL BRING US FREEDOM!
(J. Leoz)
Readings for Wednesday 23 December 2020
www.catholicbishops.ie/readings
The O Antiphons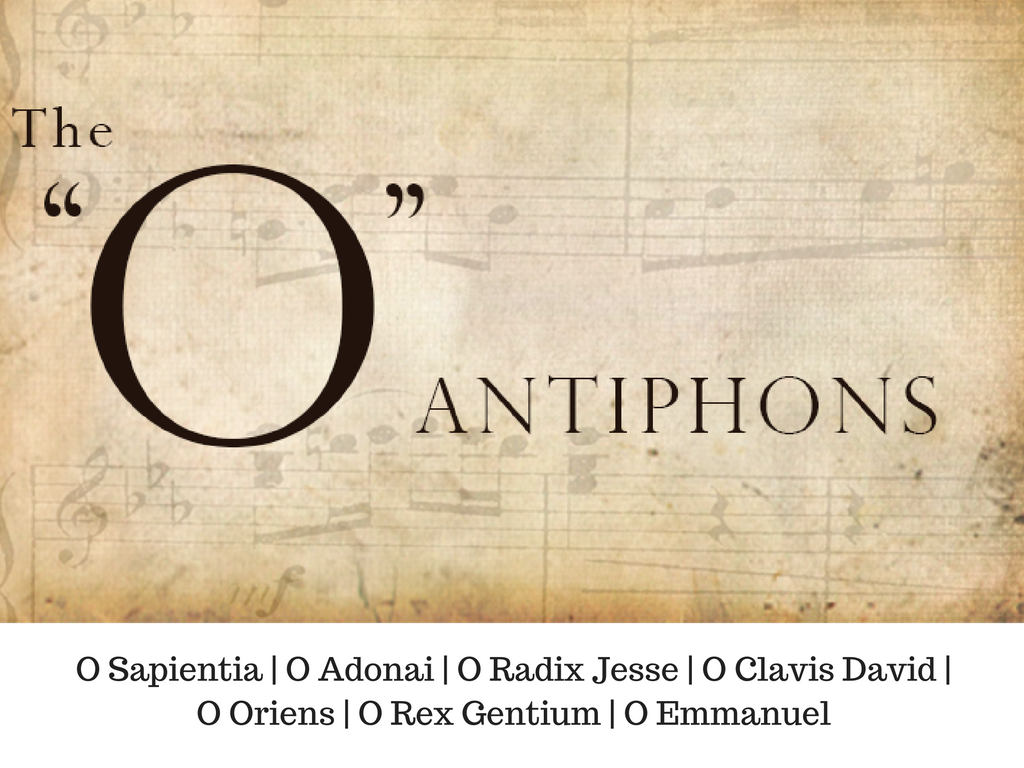 The "O Antiphons" refer to the seven antiphons that are recited (or chanted) preceding the Magnificat during Vespers of the Liturgy of the Hours. They cover the special period of Advent preparation known as the Octave before Christmas, December 17-23, with December 24 being Christmas Eve and Vespers for that evening being for the Christmas Vigil.
The exact origin of the "O Antiphons" is not known. Boethius (c. 480-524) made a slight reference to them, thereby suggesting their presence at that time. At the Benedictine abbey of Fleury (now Saint-Benoit-sur-Loire), these antiphons were recited by the abbot and other abbey leaders in descending rank, and then a gift was given to each member of the community. By the eighth century, they are in use in the liturgical celebrations in Rome. The usage of the "O Antiphons" was so prevalent in monasteries that the phrases, "Keep your O" and "The Great O Antiphons" were common sayings. We might conclude that in some fashion the "O Antiphons" have been part of our liturgical tradition since the very early Church.
The importance of "O Antiphons" is twofold: Each one highlights a title for the Messiah: O Sapientia (O Wisdom), O Adonai (O Lord), O Radix Jesse (O Root of Jesse), O Clavis David (O Key of David), O Oriens (O Rising Sun), O Rex Gentium (O King of the Nations), and O Emmanuel. Also, each one refers to the prophecy of Isaiah of the coming of the Messiah.
Click here to listen to today's Advent Antiphon 'O Emmanuel'.
Advent Thought for the Day

Each day during Advent we have brought you an audio Thought for Today on a different theme. Today's Thought for the Day is from Bishop Paul Dempsey, Bishop of Achonry. In this piece Bishop Dempsey reflects on how the reality of the incarnation is all around us.
Click below to listen to the audio.
The Words of Pope Francis

Dear families, the Lord knows our struggles: He knows them. He knows the burdens we have in our lives. But the Lord also knows our great desire to find joy and rest! Do you remember? Jesus said, "… that your joy may be complete" (cf. Jn 15:11). Jesus wants our joy to be complete! He said this to the apostles and today He says it to us. Here, then, is the first thing I would like to share with you this evening, and it is a saying of Jesus: Come to me, families from around the world — Jesus says — and I will give you rest, so that your joy may be complete. Take home this Word of Jesus, carry it in your hearts, share it with the family. It invites us to come to Jesus so that He may give this joy to us and to everyone.
Pope Francis' address to the pilgrimage of families during the Year of Faith.
Pope Francis' Prayer to the Holy Family
Jesus, Mary and Joseph, in you we contemplate
the splendour of true love,to you we turn with trust.
Holy Family of Nazareth,grant that our families too
may be places of communion and prayer,authentic schools of the Gospel
and small domestic Churches.
Holy Family of Nazareth,
may families never again experience violence, rejection and division:
may all who have been hurt or scandalized find ready comfort and healing.
Holy Family of Nazareth,
make us once more mindful of the sacredness and inviolability of the family,
and its beauty in God's plan.
Jesus, Mary and Joseph,
graciously hear our prayer.
AMEN

During Advent we are sharing family prayers and suggestions for acts of kindness or charity that all of us are encouraged to undertake during the month of December.
Advent Random Act of Kindness
Sign up to volunteer for something happening in your locality. There are lots of different organisations looking for volunteers and your local parish is always on the look out for people to get involved.
Act of Charity
Check out local charities looking for donations in the run up to Christmas. Maybe keep one thing off your own Christmas list so as you can donate to someone in need.
#SharingHope
We invite you to share our message of hope each day of Advent on your social media or website. Here is today's message of hope: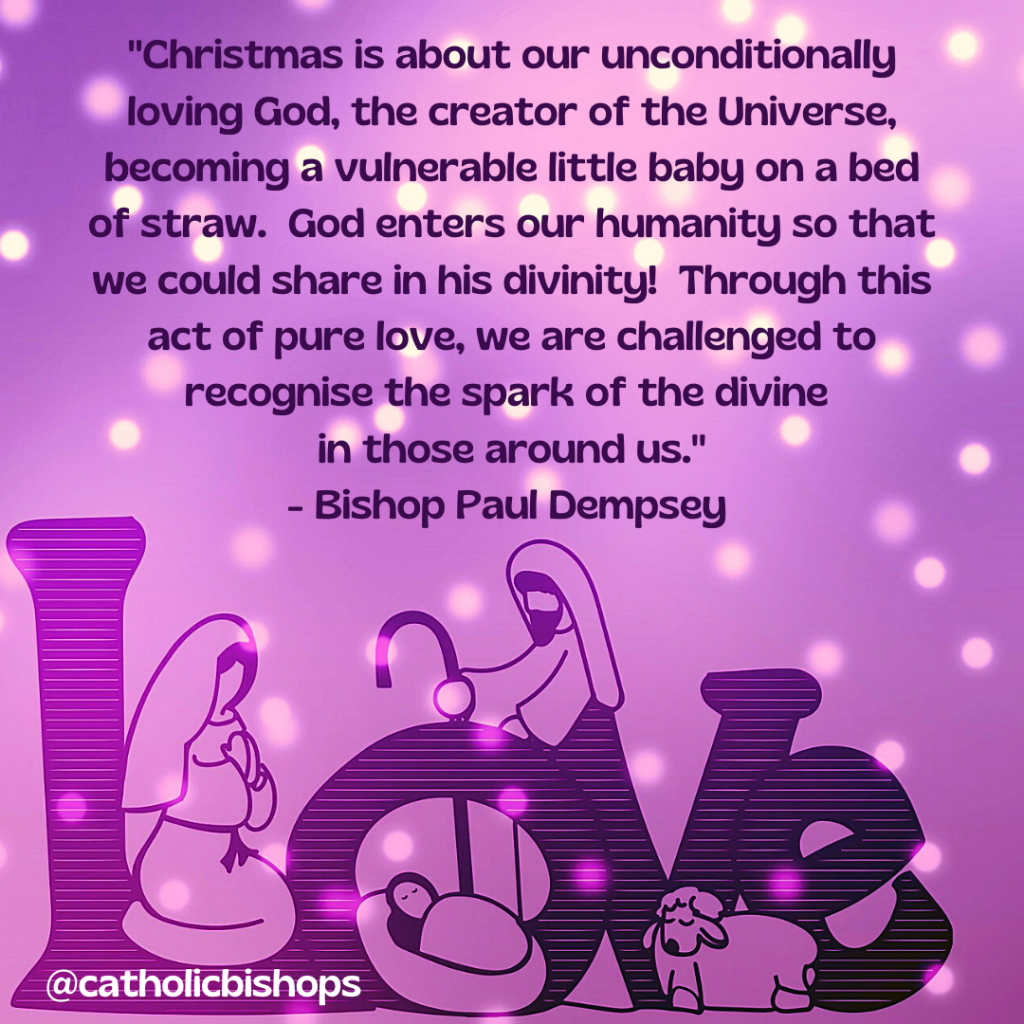 Advent Prayer Intentions
We pray for peace in our world;
that enemies may lay down their weapons
and strive to build peace together.
For those for whom Christmas is a time of sadness, darkness
or despair; that they may receive our love, compassion,
healing and consolation.
We pray for our Holy Father Pope Francis and for
all Church leaders in our country and our community.
Father in heaven, you sent your Son to live among us as a man,
one who understands our needs. Grant us what we need today.
We make these, and all our prayers, through Christ our Lord.
Amen
Advent Music