Welcome to Day 22 of our Advent Calendar!
As we gather at the crib, we become aware once again of the vulnerability of the little baby, lying in the manger. Part of the mystery of Christmas is that the Son of God depends entirely on the care of Joseph and Mary. The gift of a child is a great blessing, but it also brings new responsibilities, for mothers and fathers in particular, but also for older sisters and brothers and, of course, for grandparents. Our relationships are challenged, and it is in responding to those challenges that families grow stronger. – Bishop Kevin Doran
Readings for Sunday 22 December 2019 (Fourth Sunday of Advent)
2 Sm 7:1-5, 8-12, 14,16. Ps 88: 2-5, 27, 29, R/ cf. v 2. Rm 16:25-27. Lk 1:26-38. www.catholicbishops.ie/readings
Today the Church celebrates the Fourth Sunday of Advent. We light the last candle on our Advent wreath and our preparation for Christmas is almost finished.
Bishop Fintan Monahan of Killaloe offers a brief reflection on today's Scripture and on the O Antiphons which we continue today. Click here to watch his reflection.
The O Antiphons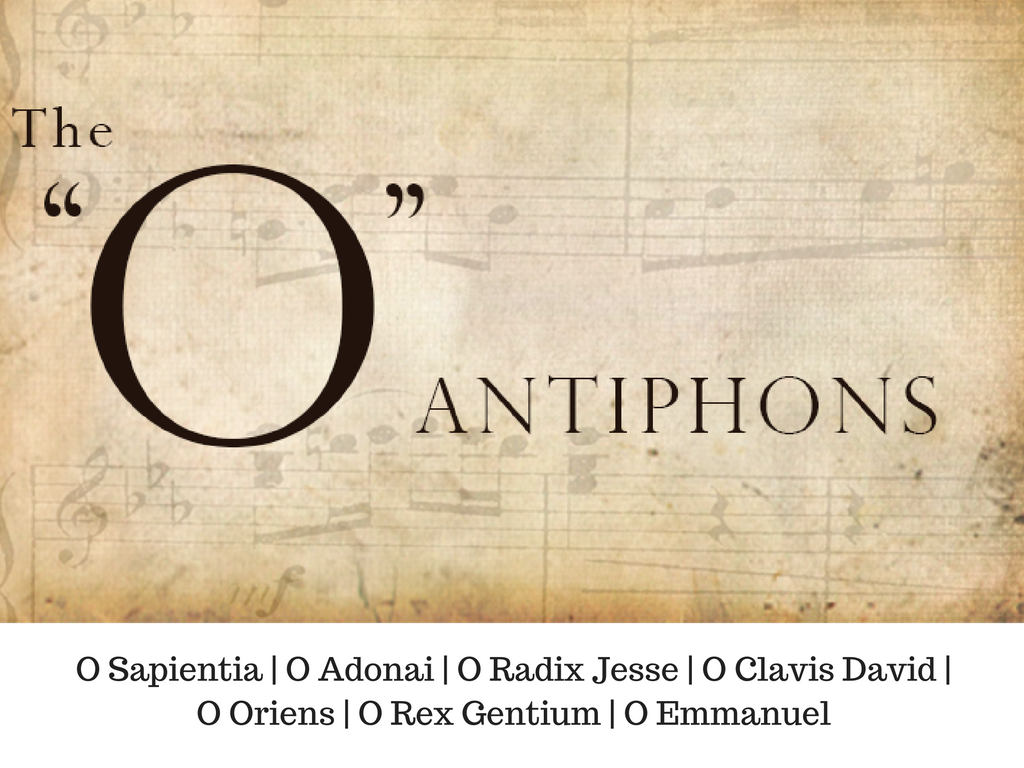 The "O Antiphons" refer to the seven antiphons that are recited (or chanted) preceding the Magnificat during Vespers of the Liturgy of the Hours. They cover the special period of Advent preparation known as the Octave before Christmas, December 17-23, with December 24 being Christmas Eve and Vespers for that evening being for the Christmas Vigil.
The exact origin of the "O Antiphons" is not known. Boethius (c. 480-524) made a slight reference to them, thereby suggesting their presence at that time. At the Benedictine abbey of Fleury (now Saint-Benoit-sur-Loire), these antiphons were recited by the abbot and other abbey leaders in descending rank, and then a gift was given to each member of the community. By the eighth century, they are in use in the liturgical celebrations in Rome. The usage of the "O Antiphons" was so prevalent in monasteries that the phrases, "Keep your O" and "The Great O Antiphons" were common sayings. We might conclude that in some fashion the "O Antiphons" have been part of our liturgical tradition since the very early Church.
The importance of "O Antiphons" is twofold: Each one highlights a title for the Messiah: O Sapientia (O Wisdom), O Adonai (O Lord), O Radix Jesse (O Root of Jesse), O Clavis David (O Key of David), O Oriens (O Rising Sun), O Rex Gentium (O King of the Nations), and O Emmanuel. Also, each one refers to the prophecy of Isaiah of the coming of the Messiah.
Click here to listen to today's Advent Antiphon 'O Clavis David' (O Key of David)
Advent Thought for the Day

Each day during Advent we are bringing you an audio Thought for the Day. Today's thought for the day is from Anne Coleman of Accord Catholic Marriage Care Service. In this piece Anne offers a prayer for engaged couples. Click below to listen to the audio:
The Words of Pope Francis

Our words from Pope Francis today are from Fratelli Tutti, Pope Francis' encyclical on fraternity and social friendship:
32. True, a worldwide tragedy like the Covid-19 pandemic momentarily revived the sense that we are a global community, all in the same boat, where one person's problems are the problems of all. Once more we realized that no one is saved alone; we can only be saved together. As I said in those days, "the storm has exposed our vulnerability and uncovered those false and superfluous certainties around which we constructed our daily schedules, our projects, our habits and priorities… Amid this storm, the façade of those stereotypes with which we camouflaged our egos, always worrying about appearances, has fallen away, revealing once more the ineluctable and blessed awareness that we are part of one another, that we are brothers and sisters of one another".[31]
33. The world was relentlessly moving towards an economy that, thanks to technological progress, sought to reduce "human costs"; there were those who would have had us believe that freedom of the market was sufficient to keep everything secure. Yet the brutal and unforeseen blow of this uncontrolled pandemic forced us to recover our concern for human beings, for everyone, rather than for the benefit of a few. Today we can recognize that "we fed ourselves on dreams of splendour and grandeur, and ended up consuming distraction, insularity and solitude. We gorged ourselves on networking, and lost the taste of fraternity. We looked for quick and safe results, only to find ourselves overwhelmed by impatience and anxiety. Prisoners of a virtual reality, we lost the taste and flavour of the truly real".[32] The pain, uncertainty and fear, and the realization of our own limitations, brought on by the pandemic have only made it all the more urgent that we rethink our styles of life, our relationships, the organization of our societies and, above all, the meaning of our existence.
34. If everything is connected, it is hard to imagine that this global disaster is unrelated to our way of approaching reality, our claim to be absolute masters of our own lives and of all that exists. I do not want to speak of divine retribution, nor would it be sufficient to say that the harm we do to nature is itself the punishment for our offences. The world is itself crying out in rebellion. We are reminded of the well-known verse of the poet Virgil that evokes the "tears of things", the misfortunes of life and history.[33]
35. All too quickly, however, we forget the lessons of history, "the teacher of life".[34] Once this health crisis passes, our worst response would be to plunge even more deeply into feverish consumerism and new forms of egotistic self-preservation. God willing, after all this, we will think no longer in terms of "them" and "those", but only "us". If only this may prove not to be just another tragedy of history from which we learned nothing. If only we might keep in mind all those elderly persons who died for lack of respirators, partly as a result of the dismantling, year after year, of healthcare systems. If only this immense sorrow may not prove useless, but enable us to take a step forward towards a new style of life. If only we might rediscover once for all that we need one another, and that in this way our human family can experience a rebirth, with all its faces, all its hands and all its voices, beyond the walls that we have erected.
36. Unless we recover the shared passion to create a community of belonging and solidarity worthy of our time, our energy and our resources, the global illusion that misled us will collapse and leave many in the grip of anguish and emptiness. Nor should we naively refuse to recognize that "obsession with a consumerist lifestyle, above all when few people are capable of maintaining it, can only lead to violence and mutual destruction".[35] The notion of "every man for himself" will rapidly degenerate into a free-for-all that would prove worse than any pandemic.
#LivingAdvent 2020 #SharingHope

During Advent we are sharing family prayers and suggestions for acts of kindness or charity that all of us are encouraged to undertake during the month of December.
Advent Act of Kindness
Say thank you to all those who have worked hard to make your Christmas special.
Advent Act of Charity
Make a promise to sign up to help out with some local charity in the New Year and carry your acts of charity into 2019.
#SharingHope
We invite you to share our message of hope each day of Advent on your social media or website. Here is today's message of hope: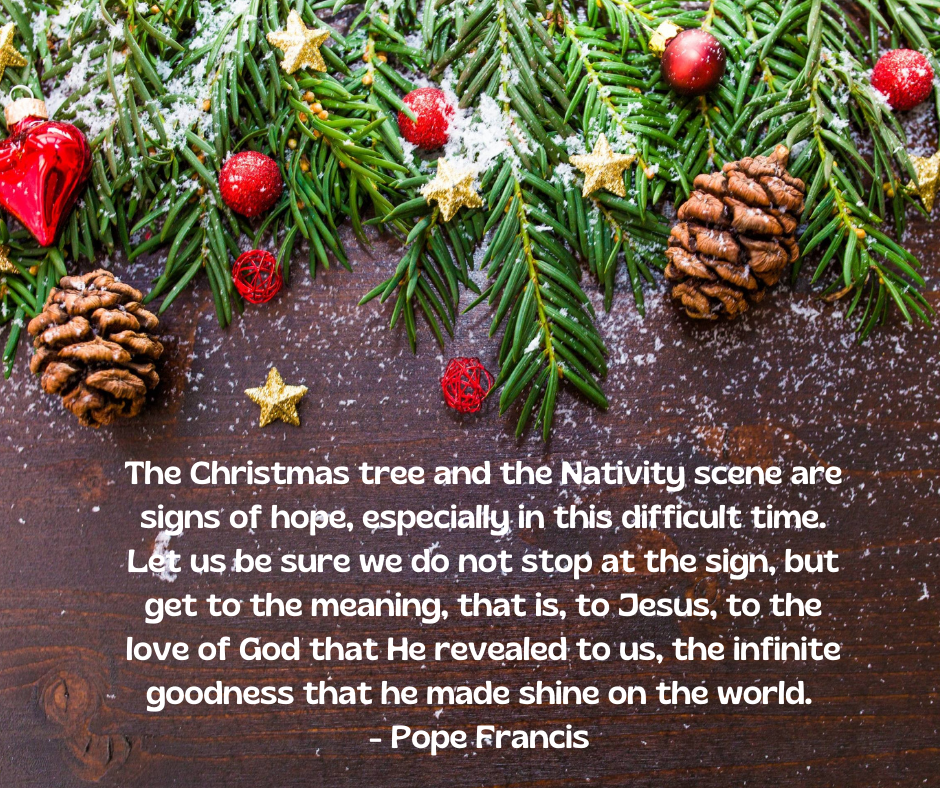 Our Prayer Intentions for the Day to Pray Together
Let's Be Family – Our Prayer Intentions for the Day to Pray Together
1. For the poor, the hungry, the unemployed, for people without homes,
and all those still struggling to recover from natural disasters.
2. For the Church: that this Advent and Christmas may be a time marked by simplicity, calmness and quietness
as we wait in hope and wonder for Jesus who is present in our lives now and whose future reign is coming.
Prayers for peace for our fellow Christians in the Holy Land
As we approach Christmas, the time when we celebrate the coming of Christ into our world, Bishops ask for prayers for peace for those in conflict anywhere in the world. Bishops prayed for, and extended solidarity to, our fellow Christians in the Holy Land. Bishops ask for prayers for all Christians around the world who are persecuted and murdered because of their faith.
Advent Music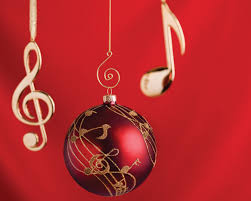 A psalm setting by Marty Haugen Lord Let Us Turn to You (Psalm 80 vs 1-3). Click here to listen to this piece.
Ends